Nigeria head into the African Nations Championships as favourites
It is only Nigeria's second appearance at the African Nations Championships, CAF's Nations Cup for players who play in their domestic leagues, but the Super Eagles have already been installed as favourites.
That is at once heartening and burdening in equal measure. Heartening because it shows that Nigerian domestic players still command respect for their talent, despite a spate of underwhelming results at both club and international level.
Among other things, it is those results, especially at club level, which might very well be one of the reasons for their undoing. That, and what would appear to be a lack of continuity.
At the last tournament, the Super Eagles finished in third place. They were only denied a place in the final, and a chance at the championship, by a nail-biting penalty shootout to loss to Ghana in a game where they completely dominated their West African rivals.
Two years on, the only tendrils of continuity is in the medical staff. Not a single member of the playing staff from the 2014 squad has been named in the current iteration.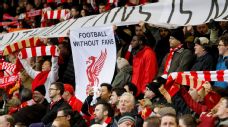 Warri Wolves' Gbolahan Salami, who could have been the sole returnee, left the team on the eve of the tournament in chase of an ultimately unsuccessful European contract.
By contrast, some of the other favourites for the title have come loaded with experience. Morocco have selected seven of the squad from 2014. The Democratic Republic of Congo have five, although they took the puzzling decision to pick just three players from the Champions League-winning TP Mazembe side.
Uganda, dark horses they may be, have travelled to Rwanda with five players from the last tournament, and Ethiopia have two. Zambia may have just one player from 2014, but the inclusion of 2013 African Nations Cup winners Isaac Chansa and Chris Katongo (who captained that team), may well change the state of play.
Nigeria boss Sunday Oliseh might probably look at all that CHAN experience and raise his critics some actual senior international experience. Midfielder Paul Onobi was stunningly selected to start ahead of Chelsea's John Mikel Obi for Nigeria's 2018 World Cup qualifying game against Swaziland. Not only did the Sunshine Stars midfielder not disappoint, he excelled so much there were calls for him to keep the position.
Left back Chima Akas and central defender Austin Oboroakpo have also featured at full international level along with goalkeeper Ikechukwu Ezenwa.
But it is up front that provides real excitement. Tunde Adeniji, Chisom Chikatara and Prince Aggreh plundered over 40 goals this past season. Behind them, Enyimba's Ezekiel Bassey is both provider and scorer. Onobi, who will be the more deep-lying of the midfield players, scored 6 last season.
Part of the optimism around the Nigeria squad probably derives from all this. But Oliseh is under no illusions about the size of the task, and is especially wary of group opponents and former winners Tunisia.
"Tunisia have a strong domestic league and many of their CHAN squad also play in the Cup of Nations," he said. "But we have built our local league, it had a promising look in the season that just went by. It is going to be a very competitive tournament for Nigeria.
"Our players compete in a leading African national championship and I believe we have what it takes to go all the way."
Leading national championship the Nigerian domestic league may be, but the failure of its three clubs to get past the preliminary stages of both CAF competitions in the last season is a major black mark, and provides justification for some tempered expectations.
Those competitions were dominated by Tunisia and the DRC, who are expected to translate that success to international level.
So far, progress for the Super Eagles under Oliseh has been gradual and steady. The CHAN tournament is not expected to define his stewardship, especially not this early.
Flaming out early will not be tolerated, not for Oliseh, not for any Nigeria coach. The least of the expectations however, is that he match the previous result. However, if he does go on and win it, that is an extra layer of job security, if not deification.
First, there is the (not so) little matter of Niger to attend to on Monday.
Colin Udoh is a Nigeria football correspondent for ESPN FC. Follow him on Twitter @ColinUdoh.