Neymar and Cristiano Ronaldo: A statistical look at the birthday boys
Two of world soccer's most popular stars share birthdays today. Real Madrid's Cristiano Ronaldo turns 31 and Barcelona's Neymar turns 24. Ronaldo has cemented his name into many record books while Neymar is well on his way to doing the same.
Here are some notes on the birthday boys:
- Ronaldo surpassed the 500-goal plateau for his career earlier this season. 343 of his 518 goals have come in a Real Madrid jersey as it took Ronaldo less than seven full seasons to become club's all-time top scorer. His scoring rate of 1.05 goals per game is more than twice that of second place Raul (0.44). Ronaldo also holds the record for most career Champions League goals with 88 and is Portugal's all-time top scorer with 55 goals.
- The Portuguese forward is third on the La Liga all-time top scorers list with 244, seven shy of Telmo Zarra for second. Ronaldo holds the league record for most hat tricks with 29. This season, Cristiano Ronaldo is tied with Barcelona's Luis Suarez as La Liga's top scorers with 19 goals. Ronaldo is looking to become the oldest single-season top scorer in the league since Hugo Sanchez did so at 31 years, 298 days in 1989-90. Ronaldo would be 31 years, 100 days on the final day of the season.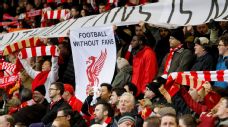 - Neymar has more club and international goals at the time of his 24th birthday than both Cristiano Ronaldo and Lionel Messi did at 24. The Brazilian has amassed 209 club goals in his career, almost double what Cristiano Ronaldo had (111) at the age of 24. Neymar has played 121 games with Barcelona in all competitions, and has more goals in La Liga (48 vs. 37), Champions League (16 vs. 11), and other competitions (11 vs. 3) for the club than Lionel Messi did in his first 121 games.
- At 24, Neymar is already fifth on Brazil's all-time top scorers list with 46 goals, two behind Zico for fourth place. Neymar is still 31 goals behind Brazil top scorer Pele. Neymar's international goal total (46) is more than double what Cristiano Ronaldo (21) and Lionel Messi (17) had at the time of their 24th birthdays.
- Ronaldo and Neymar are not the only famous soccer players who are celebrating birthdays. Boca Juniors forward Carlos Tevez turns 32. Others born on Feb. 5 include Manchester United's Adnan Januzaj (21), Inter Milan's Rodrigo Palacio (33), as well as former players Gheorghe Hagi (51) of Romania and Dutch defender Giovanni van Bronckhorst (41).