What could stop Arsenal winning their first Premier League title in 12 years?
Arsenal lost at home to Chelsea on Sunday, failing to score in their sixth straight game against the Blues. It is the Gunners' joint-longest scoreless streak in Premier League history against a single opponent.
With the loss, Arsenal's chances of winning the title dropped from 43 to 25 percent, according to ESPN's Soccer Power Index.
So what is going to prevent Arsene Wenger's side from being top in mid-May?
Missing easy chances
With 25, Arsenal has scored the most "big chance" goals in the league. (A "big chance" is a scoring opportunity with a high-probability of a goal.)
However, the number is misleading because Arsenal has taken 67 big chance shots, which is also the most. Next in the list? Leicester with 48 such shots.
Scoring 25 goals on 67 shots gives Arsenal a 37.3 shooting percentage, which is better than only Swansea (15th) and Aston Villa (20th).
There are 12 players, including four from Arsenal, who have taken at least 10 "big chance" shots. Only five of those players have a shooting percentage below 50 percent: Olivier Giroud, Aaron Ramsey, Theo Walcott and Alexis Sanchez, as well as Manchester City's Sergio Aguero.
Failure to get Mesut Ozil involved
The German playmaker leads the top five European Leagues in assists (16) and chances created (87) in domestic competitions. However, Arsenal do not do well when he does not create.
In nine games where Ozil has created three or fewer chances:
- Arsenal has a win percentage of 33 percent and a goal difference of +2.
- Ozil has five assists.
In 12 games where Ozil has created four or more chances:
- Arsenal has a win percentage of 75 percent and a goal difference of +12.
- Ozil has 11 assists.
Relying too much on Petr Cech
"There's talk of Arsenal signing [Petr] Cech and, if they do get him, he will strengthen them for sure. He will save them 12 or 15 points a season" -- John Terry
Cech has been one of the Premier League's top goalkeepers this season and currently ranks first in save percentage (80.4), equal-first in clean sheets (10) and equal-second in total saves (78) among those who have played at least half the campaign.
But are the Gunners relying too much on their new goalkeeper? Going back to big chances, Cech has faced 23 such opportunities, but has only allowed seven goals. His 58.8 save percentage on those shots is best in the Premier League.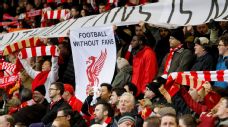 Going forward
Arsenal can build momentum in their next three Premier League matches, as they face Southampton at home, Bournemouth on the road and Leicester at home. In all of those matchups, SPI has them as a 50 percent favorite or better to win.
Currently, Arsenal have a goals below average of -10.3, worst in the league. That means, according to the quality of their shots, the Gunners have scored about 10 goals fewer than they should have.
Either they need new players, or they are due to score a lot soon.