Sepp Blatter warns FIFA president Gianni Infantino 'friends become rare'
Sepp Blatter has warned new FIFA president Gianni Infantino that he faces a tough road ahead.
Infantino was appointed as Blatter's successor after winning Friday's election, and will be expected to implement a raft of reforms which were agreed earlier that day at the FIFA Congress.
But Blatter, who has been banned from all football activity for six years due to a disloyal payment to ex-UEFA president Michel Platini, does not believe Infantino will have an easy job.
"I congratulate you, but remember that this position you wanted will not be easy. Miracles will be expected," Blatter said in an open letter published by French newspaper Journal du Dimanche.
"I had these expectations for the last 18 years at FIFA, which I served for 41 years.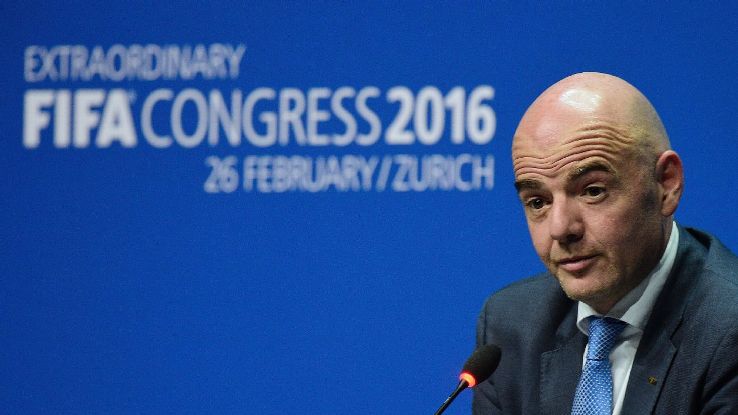 "The miracles will be aided by the vote overwhelmingly taken for the reforms which I had also started.
"If by chance, you want an opinion or advice, do not hesitate. For now, stay calm. You have two months to implement the decisions taken.
"Prepare yourself well but be vigilant. While everyone supports you and tells you nice words, know that once you are the president, friends become rare.
"At 6:01pm on Friday, when you were elected, a weight lifted from my shoulders. I now have fewer responsibilities and more time to take care of my life. I am no longer president.
"But I gladly accept the French system which says that, once we are president, we remain president forever!"