AC Milan are in crisis again despite summer transfers and a new coach
Napoli's manager Maurizio Sarri could have been in AC Milan's dugout this season. AC Milan's owner, Silvio Berlusconi, had been struck by the manner in which Sarri's Empoli team had played at San Siro last season in a 1-1 draw. It took Berlusconi back to another time when Arrigo Sacchi brought his Parma team to the stadium as if it were a job interview, captured Berlusconi's imagination and got hired in 1987.
Berlusconi's instincts were right about Sarri, as his Napoli team sits sixth in Serie A, while AC Milan are currently in 11th. All too predictably though, Sarri's priorities were wrong because in the owner's mind, politics and dress sense affect coaching ability. The understanding here is that Berlusconi, who served as Italy's prime minister three times, ruled out Sarri's appointment because he didn't appreciate his left-leanings politically.
"I'd vote for [Maurizio] Landini [the trade unionist]," Sarri said.
You might recall Osvaldo Bagnoli didn't get the job on this basis in the late 1980s. Anyone of the opinion that Berlusconi had changed when he hired Alberto Zaccheroni a decade later soon realised they had been labouring under a misapprehension when Zac got the sack less than two years after delivering the Scudetto in 1999.
A football version of the "historic compromise" between the Christian Democrat Aldo Moro and Italian communist leader Enrico Berlinguer in 1976, this one only lasted as long as the results were good enough to make Berlusconi forget that his manager was a "communist."
Sarri's cause also supposedly wasn't helped by his reputation as a track suit manager. How foolish of him for making the team look good before himself. On Sunday night, the irony wasn't lost on anyone when Sarri's left wing [in particular Lorenzo Insigne] made AC Milan look shabby at San Siro. Napoli triumphed 4-0 and inflicted on them their biggest home defeat since Jose Mourinho's Inter rolled them over by the same scoreline six years ago.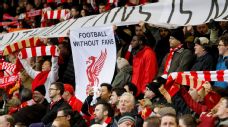 "In the space of a month," Sarri remarked with his dry sense of humour, "we have gone from being relegation-bound to treble winners."
Napoli hadn't put four past AC Milan since the winter of 1988. They hadn't done it at San Siro in almost 60 years. After a four-month let's-give-them-the-benefit-of-the-doubt period, AC Milan are officially back in crisis. They have lost four of their seven league games, including the Milan derby, and find themselves five points worse off than they were at this time last season under "Toodle Pippo" Filippo Inzaghi.
A quarter of an hour from the end against Napoli, chief executive Adriano Galliani left his seat. He had seen enough and withdrew himself from the firing line. Once again, the crowd had turned on him. Held to blame by the Curva Sud, who also packed up their things in protest, Galliani remains the scapegoat.
He stands accused of acting in his own interest, not AC Milan's, and doing deals with his mates, the agent Mino Raiola and Genoa owner Enrico Preziosi. Some disgruntled supporters have pointed to the attempted move to bring back Raiola's client Zlatan Ibrahimovic, before settling for another one of his clients in Mario Balotelli, and EuroSport reported that AC Milan have given Genoa €67 million in transfer deals over seven years.
However, Galliani would argue in his defence that the club's financial situation in recent years has left him with little option but to beg, borrow and be taken advantage of by his friends. Defender Rodrigo Ely is an unwilling symbol of it. One of Raiola's less illustrious clients, he followed up his red card in Florence with an own goal, leading many to wonder, even after a promising preseason, how a player like him can be starting at a club of AC Milan's tradition.
A poll in La Gazzetta dello Sport overwhelmingly found fault with the club [81.9 percent] as opposed to with the team [10.2 percent] and coach Sinisa Mihajlovic [7.9 percent]. This year was supposed to be different.
The promise of new investment from Bee Taechaubol and a relaxation of Financial Fair Play regulations prompted Fininvest, the Berlusconi family holding company, to underwrite a €90m spending spree, the biggest since 2001. There was renewed ambition about the club and genuine intent to get it back to the top of the game. Galliani flew to Madrid to talk AC Milan's former Champions League-winning manager Carlo Ancelotti into a return. Fans were given the impression that Ibrahimovic would be coming back too, while negotiations for Jackson Martinez and Geoffrey Kondogbia got them excited as well.
Embarrassingly, none materialised. Ancelotti needed an operation but would probably still have politely declined even if he didn't. The Jackson deal went up in smoke because of a grudge between Jorge Mendes and Taechaubol's consigliere, Nelio Lucas, the CEO of Doyen Sports. Kondogbia joined rivals Inter and, during the last international break, Raiola had to issue a statement via AC Milan's website insisting that Ibrahimovic hadn't called them "desperate" in their pursuit of him.
Face was restored with other signings, particularly those of Carlos Bacca [€30m] and Alessio Romagnoli [€25m]. But the conclusion drawn was that AC Milan had parted with a lot of cash, overpaid for what they got, and still had holes in the team, notably in defence, where Romagnoli alone wasn't going to solve all their problems, and midfield, where Andrea Pirlo's baton is still without an heir after four years.
AC Milan's "best signing," in Berlusconi's opinion, was Mihajlovic. But he can only make an omelette with the eggs he has got, and while it's too easy to say they are rotten, it's clear they are not grade AA. Mihajlovic looked weary and disconsolate on Sunday night.
"This isn't the Sinisa I know," Zvone Boban remarked on Sky Italia. "I'm not exactly going to be jumping for joy, am I?" he replied. What disheartened him in particular was "coming here and saying the same things because the same things keep happening."
Silly individual errors keep costing AC Milan. Their problems are more technical than they are tactical, and that's the frustration. Take Cristian Zapata, for instance. He didn't look where he was passing and unwittingly set up Napoli's opener on Sunday.
Goalkeeper Diego Lopez should have saved Insigne's free kick and was slow to react to Blerim Dzemaili's at the Marassi the previous weekend against Genoa. He's already been beaten by three set pieces this season. The only unsaveable one was Marcos Alonso's for Fiorentina.
Against Palermo, Lopez's mix-up with Mattia De Sciglio at a corner, AC Milan's Achilles' heel in recent years, allowed the Rosanero back into the game and the full-back was at fault for their second, too. Ely's red in Florence and Romagnoli's in Genova compromised matters in those games. Both defenders are young and naive, while their more experienced backups are inadequate. Without a clean sheet in their opening seven games for the first time since 1983, only 17th-placed Carpi have conceded more this season.
Slow and uninspiring in midfield, Riccardo Montolivo has been unable to get their passing game going and Andrea Bertolacci isn't yet the player he was for Genoa. AC Milan have got little bang for the €20m they spent on him. Only Giacomo Bonaventura has acquitted himself well in the midfield. There is little or no sense of invention in the club's play.
Jeremy Menez has been missed even if last season he established himself as a No. 9 rather than a 10, a finisher first and creator a distant second. Short of service, Bacca and Luiz Adriano often have had to take matters into their own hands and make their own chances, like for the equaliser against Empoli. AC Milan hit just seven shots in their first three games. They didn't manage one on target in Florence and threatened Pepe Reina only twice in the Napoli goal on Sunday -- although "threatened" is an exaggeration.
The real concern, as Mihajlovic sees it, however, is how "very weak" the club is mentally. Matches last 90 minutes, not 45, and they have gifted at least a half to their opponents in every game this season. They scare too easily. "Old nightmares" come back to haunt them.
Three-nil up at half-time in Udine, Udinese's directors went over to Galliani at half-time and joked about Istanbul, where AC Milan lost to Liverpool in the 2005 Champions League final after having a 3-0 lead, but then it almost happened again. In the end, the Rossoneri were lucky to hold on and win.
The question now is: Will Mihajlovic hold onto his job? When asked if he is considering resigning on Sunday night, he said, "It's not in my vocabulary." Sacking Mihajlovic amid talk of Roberto Donadoni, Luciano Spalletti, Cesare Prandelli and Vincenzo Montella would come as a big surprise and a costly one at that.
Remember he's not even the highest-paid coach at the club. Clarence Seedorf, who was in charge for just four months in 2014, is, and Inzaghi is still on the books, too. But the stakes are high. After two years outside of it, AC Milan have to get back into the Champions League. At the moment, Fiorentina have twice as many points as they do, Inter are up seven, Lazio six and Roma five.
The inconvenient truth, however, is that while managers change at the club and heroes get burned, the owners, the players and the results stay the same. Read into that what you will. Confusion reigns.
In the meantime, Mr. Taechaubol's money has still yet to arrive and the request for an extension hasn't stopped the scepticism, particularly considering the head-scratching valuation of €480m for a 48 percent stake in the club. After putting so much time and effort into winning a bid to build a new stadium in Portello, AC Milan have also decided to stay at San Siro. Little is making sense, and just when you thought it couldn't possibly get any more farcical than last season, it has.
James covers the Italian Serie A and European football for ESPN FC Follow him on Twitter @JamesHorncastle.