David De Gea must decide his future and the Barcelona goalkeeper battle
The trouble with David De Gea is that he doesn't thrive in front of the microphone or the camera.
Right now it's costing him.
De Gea is just a guy who sees relatively little use for a media profile, who neither feels particularly up nor down if there's an interview with him in the Spanish or, much less, the UK media and who is at a club which continues to be very happy to protect and limit access to its players.
I've interviewed the Manchester United keeper and enjoyed the chat -- he was both polite and honest and is a likeable enough guy. But De Gea doesn't crave the spotlight beyond the excellence of his play, or to be better fleshed-out as a character in football's perpetual folies bergere.
"How is this damaging him?" I hear you wondering.
The problem is that too few of the high-profile media names in either Spain or England are calling his behaviour as it is: Exemplary.
You can stand on the fact that, if he were more charismatic, more available and quick with soundbites then he'd have legions of media supporters carrying a torch for him.
It has been an open secret for months that De Gea actively wants to join Real Madrid immediately -- to the extent that United manager Louis van Gaal mentally made peace with the idea some weeks ago. Van Gaal accepted that there's nothing fundamentally wrong -- having moved around football's merry-go-round himself -- with a Madrid-born player deciding that he'd rather "grow" the next stage of his career in his home city at the most successful club in history.
So, what does De Gea do in the meantime? He trains full-on and reacts positively, after an initial double-take, to the arrival of Victor Valdes at the club.
Valdes wasn't simply the guy by whom De Gea was most inspired -- even above Edwin Van Der Sar -- he was the man that United's then-goalkeeper coach Eric Steele demanded that the Spaniard model himself on when De Gea moved to England in 2011.
It was, thus, a jolt to be in competition with Valdes when the veteran arrived at the club late last year.
The result?
De Gea once again was named United's player of the season and his club, despite chronic teething problems between the coach, the playing staff and the man who controls the market for them, finished in the Champions League places.
All this constitutes absolutely textbook behaviour from the 24-year-old, who now has fewer than 12 months left on his contract.
Now, not only is De Gea not engaged in an eyelash-fluttering, whisper-in-your-ear relationship with the media, he is in the agency stable of Jorge Mendes, who is brutally wealthy and successful but has a tendency, nonetheless, not to burn bridges.
The Portuguese super-agent has the power in his relationship with Manchester United and their executive vice-chairman Ed Woodward, who oversees the club's transfer dealings. Mendes could bully United into allowing De Gea to leave or encourage the player to sit down with a friendly reporter so that he could pour out his heart at either United's lack of trophies in the last two years or how he aches to return "home".
The current "impasse" would break and a move would surely follow within days.
But Mendes values relationships and knows that there's always a tomorrow in the marketplace, while De Gea, as originally stated, isn't pre-disposed to such tactics.
Would they do all that? Yes, but only in last-resort territory.
As such, De Gea's lack of fleshed-out character in the media has become an impediment to him.
Nobody is honing in on his behaviour, his position, his case and the media profiling of this story is exactly that: as a story with a "will he/won't he?" news commodity.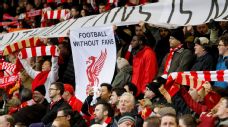 The wider implications regarding De Gea
Last week's column posed a question about what is good transfer market practice, with the idea being that the rulebook is being discarded and history writes who the winners are.
Try a crazy-looking tactic and if it comes off, you are a market genius. Stick to the tried-and-tested and, if that fails, you are prehistoric.
Consider that with De Gea in mind
The column also suggested the risk was sizeable for United to go down to the wire over their goalkeeper.
No matter how much De Gea focuses and no matter how hard he trains, if he hits bad form, bad luck or the defence around him leaks, then there will be some who blame his desire to leave.
"Mind elsewhere -- trying to engineer a move."
It may not be fact but, sadly, perception tends to become "fact" these days. And it took less than a week for that to be borne out.
Against Paris Saint-Germain last Wednesday, De Gea was at fault for the French side's first goal and, although blameless, made to look docile for the second.
He was substituted at half-time and then, post-match, Van Gaal very blatantly suggested that his keeper's desire to leave for Madrid was becoming a problem.
Nothing had been said while the results, including a 3-1 win over Barcelona in which De Gea started, were fine during the rest of a relatively impressive pre-season but the second that De Gea dropped his level an iota, he was hung out to dry.
If it was like that for a July friendly against PSG, imagine a bad game against Liverpool, Chelsea or Manchester City?
So, let's say that De Gea, as his manager suggested, needs to go and go now.
How is his admirable professionalism and media silence at United going to play out in Spain? Not necessarily all that well.
Last summer before the World Cup, De Gea did some interviews ahead of his first senior tournament with Spain, having won the European Championship three times at Under-17 and Under-21 level.
Amongst the many questions he answered was the perpetual one about the difference between a football life in England and Spain.
Without hesitation De Gea admitted that he vastly preferred the more low-key, low-profile existence in England that he had, in terms of the media and the paying public.
He felt that it was beneficial to always train behind closed doors, beneficial that the fans were more respectful and beneficial that even the most high-profile players could live a relatively normal life in England.
He also noted that there was no wall-to-wall coverage from daily newspapers and radio channels as is the case in Spain.
In the scenario that Van Gaal is suggesting, i.e. that he is sold to Real Madrid as soon as possible, it would be precisely that world to which De Gea would return.
In Spain there's a -- however naive -- perception that any player who wants to join a major club such as Barcelona, Madrid or Atletico should come out and say so. Always.
The fact of this particular matter is that De Gea's move to the Santiago Bernabeu has been delayed by factors outside his control.
They include United's wish to buy Sergio Ramos, as well as Woodward's wish to act in a way that demonstrates the Premier League club are a big player and can't have stars plucked away and, perhaps, United's wish to bring Mendes to heel somewhat.
Hardliners in the Madrid media -- newspapers Marca and AS, plus the various TV and radio outlets -- will have noted that, if need be, De Gea appears willing to work out his ticket and join Real next summer for free.
That position is both rare and admirable, especially given that football is -- and perhaps always has been -- an "I want it now!" micro-culture that is not prone to patience and self-sacrifice.
However you can bet your bottom dollar that if De Gea does join Madrid and has a bumpy start or suffers a mid-season dip in form, then there will be those who will criticise and eschew patience simply because this is a guy who used to support and play for Atletico and who "didn't force his way out of United to come and play for us!"
That's the way it works around Real Madrid, believe me.
Crocodile tears are not needed for an extremely wealthy, well-positioned and talented young man like De Gea, but these are things that might play against him unfairly, however this matter is ultimately resolved.
It is all something which would have been less likely had, in June, he said to United: "I've been a big asset to you, but now please allow me to return home and sign for Madrid."
The third part of the scenario is that De Gea patiently yearns to succeed Iker Casillas as Spain's first-choice goalkeeper.
There has been much talk about deadlines, such as the beginning of the Premier League season this weekend or United's upcoming Champions League qualifier.
There's another major date coming up: Sept. 5, on which Spain face Slovakia in Oviedo.
If the defending European champions want to win their group and re-assert some degree of authority and control en route to France 2016, then it's a must-win game. Lose it and the holders will almost certainly not top their group.
Spain coach Vicente del Bosque is prone to be loyal, prone to being slow to change.
De Gea can bank on the fact that if he and his situation make it easier to stick with Casillas in this crucial game, then that is what Del Bosque will do.
We are now in a part of the market where things start to get frantic and overheated, where tiny errors are blown up out of proportion and where the player himself can suffer unjustly.
It is time for De Gea to take stock of precisely what it is he wants to do over the next 10 months and directly influence matters to that end.
Barcelona's goalkeeping decision
Marc-Andre ter Stegen was one of the great stories of the Champions League last season.
Not only was he a winner in his first season in the competition but he also eliminated his hero Manuel Neuer in the semifinal and won the historic trophy in his nation's capital -- storybook stuff.
Not only is the young German a fine keeper, he's also a terrific footballer and, perhaps, the equal of Neuer, Van Der Sar and Valdes, all of whom were ultra-comfortable in the "sweeper" role.
Ter Stegen is also outspoken.
Without perceptibly damaging team harmony, he regularly stated in interviews and in post-match mixed zones that he wanted to be Barcelona's first-choice in all three competitions.
Having played in the European Under-21 Championship this summer, he was due an extended holiday, as was his fellow goalkeeper Claudio Bravo, who played in and won the Copa America.
Ahead of a long season, adequate physical and mental rest is imperative for elite footballers but, nevertheless, Ter Stegen reported back early for pre-season training, voluntarily discarding a good chunk of his summer break.
You don't need to be a detective to deduce that the 23-year-old fancied doing what Diego Lopez did to Casillas following the 2013 Confederations Cup.
Ready first, fit and firing on all cylinders, having not played summer football, Lopez was chosen for preseason and early competitive matches by then-Real Madrid manager Carlo Ancelotti ahead of Casillas, who took his proper holidays having competed in Brazil.
It was a wholly defensible decision by the Italian coach, who subsequently played Casillas in cup competitions and Lopez in La Liga.
It's clear that Barcelona's young German wanted to put that choice to Luis Enrique, who already had a quandary in that simply deciding to maintain the status quo was going to be a very big call.
Ter Stegen's message was "I'm keen, I'm back, I'm match sharp -- let me start in the Spanish and UEFA Super Cups and in La Liga."
It's a guess, but Bravo, having performed exceptionally while winning La Liga last season, must have felt deliberately undermined.
Two points stand out concerning Luis Enrique's dilemma.
First, you have to be loyal to those who have performed for you.
Bravo was an absolute mainstay of Barca's league win and it would have sent a very tough message to those around him were he dropped having won four major trophies for club and country between August 2014 and July 2015.
Second, while it has not been Ter Stegen's fault, the club's preseason hasn't looked too special.
Shorn of Lionel Messi, Neymar, Dani Alves and Javier Mascherano, the play has been fine, but the same cannot be said for the results and defending.
Right now you'd bet that Luis Enrique is working out how to break it to Ter Stegen that his voluntary early return hasn't worked sufficiently in his favour.
Perhaps there will be more rotation; perhaps Ter Stegen might get the Copa del Rey this season.
However, barring injury, it's looking like "as you were" for Barcelona's two excellent keepers.
It truly is tough at the top.
Graham Hunter covers Spain for ESPN FC and Sky Sports. Author of "Barca: The Making of the Greatest Team in the World." Twitter: @BumperGraham.