Italy's new rivalry has an American flavor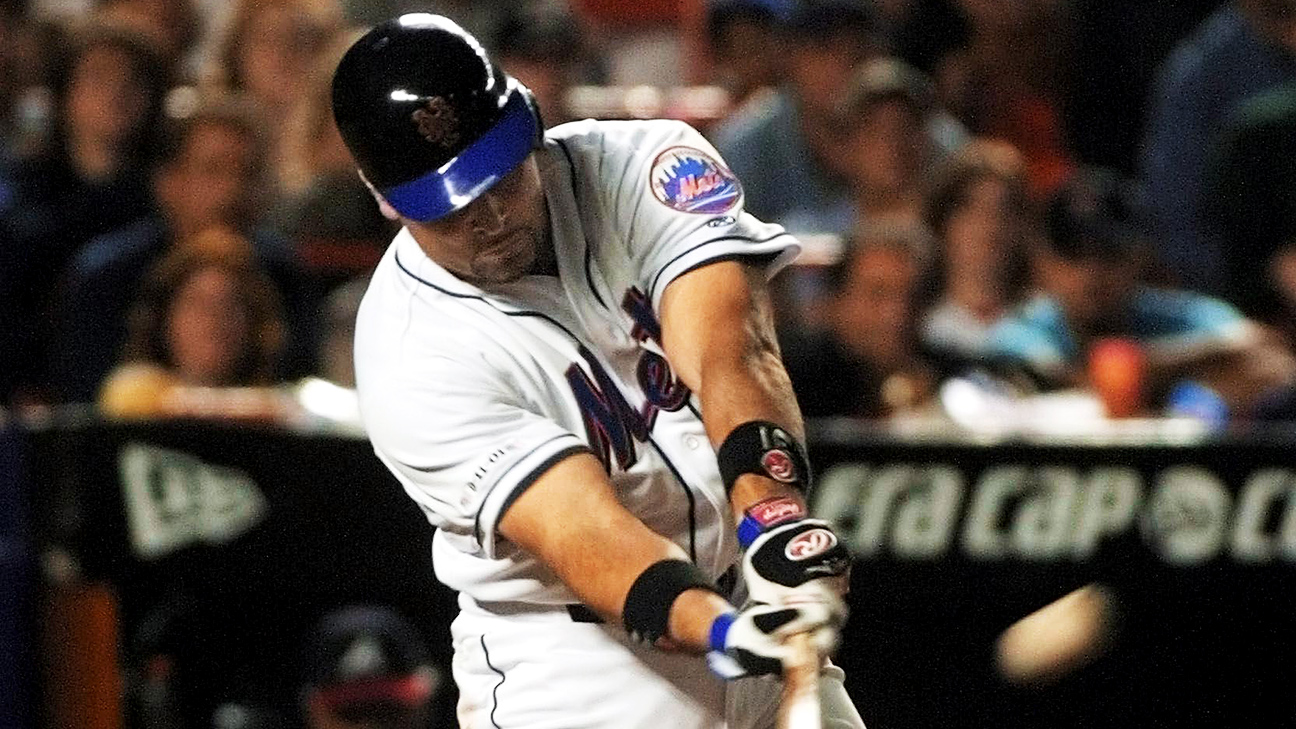 Italian soccer is famous for, among other things, the passion of its derbies. There's the Derby della Capitale between Rome-based sides Lazio and AS Roma, the Derby della Madonnina between AC Milan and Internazionale, as well as the Derby della Mole between Turin-based clubs Juventus and Torino. The list goes on.
But last weekend, a very different derby was contested in an otherwise nondescript match in Lega Pro, Italy's third tier, between Venezia and Reggiana. The two clubs aren't traditional rivals by any means, and both have been away from Italy's top flight for over 15 years, but the match has now been dubbed the Stars and Stripes Derby.
Granted, the moniker was applied somewhat tongue in cheek, but it was done as a nod to a pair of American owners, Venezia's Joe Tacopina, and Reggiana's Mike Piazza - yes, that Mike Piazza - the baseball Hall of Famer.
"It's a big game from a pride standpoint," said Piazza before the match. "Obviously because it's two American owners it's gotten a lot of attention over here."
Piazza relayed how the two owners had joked that they should engage in a boxing match afterward. When reminded of the jest, Tacopina wisecracked, "As a New York Mets fan I would feel bad knocking out Mike Piazza, but a bet is a bet and I'd have to comply."
Given that the match ended in a 1-1 draw, that would have proved to be a unique tiebreaker. Raffaele Nolè put Reggiana up 1-0 just four minutes into the match, but Venezia largely dominated thereafter, and equalized midway through the second half through defender Marco Modolo. Afterwards, Piazza sounded somewhat disappointed with the result, but enthusiastic about his new venture.
"My whole trip was crazy, I had meetings the whole week," said Piazza after returning stateside. "The game was kind of relaxing which was weird. But it's such great football, it's such a great product, dude. I love the football over there. It's got passion."
Beyond the result, the match highlighted the increasing wave of foreign ownership in Italian soccer - a group that includes American James Pallotta at AS Roma and Indonesian business man Erick Thohir at Inter - who bring with them a very different approach to running the clubs.
Italy has a long history of fan-owners, who did not treat the club as a business. Prior to the implementation of Financial Fair Play, owners such as Silvio Berlusconi at AC Milan and Massimo Moratti at Inter plowed money into the club regardless of the losses they incurred. In the FFP era, new owners have had to pinch pennies while also avoiding the implication that the previous owner ran the club into the ground.
Tacopina has been at the vanguard of foreign ownership for the better part of the last decade, though he admits the journey hasn't been for the fainthearted.
"It was easier being a fan," he said via telephone. "It's a level of suffering that I really don't wish on anybody."
It was back in 2008 that Tacopina first tried to take over his beloved AS Roma and then Bologna, only to have both deals fall apart. He eventually succeeded with Roma in 2011 with an investment group headed by Thomas DiBenedetto.
"People were telling me, 'You're crazy. What are you doing? You'll lose money on Italian soccer,'" he said. "I said, 'Okay, thank you.' I generally don't listen to conventional wisdom in my life, I go with my gut, and I just knew there was something here, something special, a real opportunity. So I kept going."
Tacopina left Roma in 2014 and then took over Bologna with the help of Montreal Impact owner Joey Saputo. Despite engineering Bologna's promotion to Serie A in the 2014-15 season by way of a playoff, the pair's relationship fell apart, and Tacopina was out. He soon set his sights on a new target, but one much further down the Italian soccer food chain. The city of Venice had seen its team endure multiple bankruptcies, allowing Tacopina to come in and acquire the rights to the club debt free, though he did provide a cash injection of $6.7 million.
The New Yorker is clearly a man with a plan, one that centers around business, soccer, and mining the cash cow that is Venice's tourism industry.
"To me it was a no-brainer. Having come from Roma and Bologna, two beautiful cities, Venice is a global brand before I even field a team," he said.
"Last year, in Serie D, we had 350 journalists at press conferences. We had more articles about Venezia than I did at Bologna. Why? Because it's Venice. I have [20] million tourists a year who are potential customers. We're built to cater towards a tourist crowd. We have our local community, but how many churches and museums are you going to see? People want to do something different."
Not that Tacopina plans to overlook the hardcore support that has stuck with the club over many years - and through many owners.
"We will obviously cater and always appreciate the fact that we are custodians of the team, the team is owned by the community, and I mean that because in Italy, the teams are very important to the community," he said. "We have to remember that and we won't forget it."
Adding to Tacopina's potential upside is how Italian soccer has lagged behind other leagues in terms of commercial revenues. And with a plan for a new stadium moving forward with the backing of Venice's mayor, the game day revenue is poised to skyrocket as well.
"Owners in Italy, they really buy these clubs for social currency," he said. "There's no commercial model in place, there's no marketing. The main bulk of the revenues there is the media rights. Eighty percent of the revenues come from that, as opposed to the Premier League where it's an even third, like a pie, among media rights, game day revenues and commercial revenues. Up until recently, with the influx of foreign owners, they haven't been focused on that. It's sort of perplexing that these smart people don't really run their teams like businesses. But that's changing."
The only downside was that the revived Venezia would have to start over in fourth-tier Serie D, but Tacopina didn't let that sway him. He brought in former Roma, Napoli, Palermo, Bari and Siena sporting director Giorgio Perinetti to serve in the same role with Venezia.
After cruising to promotion to Lega Pro, Tacopina brought in AC Milan legend Filippo Inzaghi to be the manager. He said that his player payroll is the highest in Lega Pro, but he doesn't fear the influx of other foreign owners.
"The secret is now getting out," he said. "Mike has jumped in, I brought in Joey Saputo to Bologna, I helped Erick Thohir get into Inter Milan. Italian soccer is really one of the most undervalued properties in sport."
If Tacopina was the first to leap into the shark-infested waters - and has the scars to prove it - Piazza is the latest to join him, having acquired Reggiana last summer. Piazza's affinity for the game started when he was growing up in the Philadelphia area, attending Philadelphia Fury games in the old NASL, and later indoor games with the Philadelphia Fever. His Italian heritage made him a fan of Italy's national team, and he has fond memories of the Azzurri's World Cup triumph in 1982.
"I just really enjoyed the game as a kid," he said via telephone. "I never could play it skill-wise, but I always admired the athleticism of it."
Piazza is nearly a decade removed from his baseball career, but admitted that when it came to owning a sports team, he was looking for something different, and after exploring a few options, settled on Reggiana due to its existing fan base, as well as the fact that its location in Reggio Emilia is in the center of the country between Milan and Bologna.
"I wanted to reinvent myself," he said. "I tell people, 'Never be afraid to step out of your comfort zone.' I'm never afraid to fail, and that's something I've done obviously with my baseball career. With that said, I have a lot of challenges but I have a lot of great people working for me, and everybody seems to be more invested in our success than our failure. I know we're going to fall down and make some mistakes, but generally we have a good framework here."
That hasn't stopped Piazza from following Tacopina's playbook to a degree. Piazza has allied himself with former Cagliari goalkeeper Maurizio Franzone to be his general manager, Andrea Grammatica serves as sporting director, and has tabbed former Bologna youth team manager Leonardo Colucci to be his manager.
"I'm not shy about our intentions," he said. "It's about trying to move up as difficult as that may be. We feel we've put a team on the field that has the potential to get to Serie B and obviously with those improvements comes more revenue from TV rights and things like that, so with the open system and the promotion/relegation system in Italy, we feel it's a good bet."
That has left Piazza to focus on the business side of the club, and like Tacopina, he believes there is some low-hanging fruit in terms of growing sponsorships and tapping into other revenue streams. That isn't to say making the transition from being a player to an owner has been easy.
"It's a whole new appreciation for the business side of the game," he said. "I've been taking meetings with sponsors, and trying to form sponsorship relationships. I'm worried about payroll and expenses and line items on the budget. I'm worried about attendance and other things and factors that come to our game day revenue. It's been extremely eye opening. I have a whole new respect for owners in other teams. I know a lot of players won't like to hear me say that."
Piazza is also aware of the deep history involved, and that decisions can't be made without thinking of how fans might be impacted. That said, Piazza does offer Reggiana's fans something it hasn't always had, and that's stability.
"Even if we're moderately successful we want to build a strong business model that is stable for the community because some of the Lega Pro teams have been, for lack of a better word, on a financial rollercoaster, some issues with financing," he said. "We want to give a strong team to the community because it has such strong fan support. We know it's not going to be easy, but we're excited about the project."
For now, the thoughts have shifted to the next game, but January 21 will be circled on the calendar. That's when the latest installment of the Stars and Stripes Derby will take place.
Jeff Carlisle covers MLS and the U.S. national team for ESPN FC. Follow him on Twitter @JeffreyCarlisle.