Dimitri Payet gaining cult status under Slaven Bilic at West Ham
Manchester City may have Kevin de Bruyne and Arsenal are feeling the benefit of Petr Cech, but in east London, officials and fans believe their club made the deal of the 2015 summer transfer window for what now looks a bargain £10.7 million from Marseille.
After five months in London, Dimitri Payet has achieved cult-hero status. In the final season at Upton Park, West Ham have the ideal man to help sign off 112 years of tradition at the ground. Paolo Di Canio, Trevor Brooking, Bobby Moore, even a young Joe Cole: players who graced E13 9AZ with a footballing outlook and cavalier approaches that reflected what is known as the "West Ham Way."
And Payet, a player who embodies imagination, creativity and a touch of rebellion, is such a player. Even in the season of Jamie Vardy and Riyad Mahrez's heroics for Leicester, Payet has been a true revelation, a performer well worth paying the the admission fee to see. "Number 27 -- we've got Dimitri Payet" as PA announcer Martin Godleman specially singles out the Frenchman when he reads through West Ham's team list at Upton Park.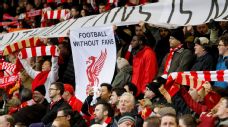 "I like attacking football and that they're counting on me to help achieve that gives me a sense of responsibility," Payet said on completing the deal with Marseille in June, a transfer which co-chairman David Sullivan took a leading role in pushing through.
"Payet is the signing of the season," Sullivan said in December of someone who has scored six times and assisted four in his 17 matches so far. "He's the best player I've signed in 25 years. He's a £30 million player."
If winning is important, then equally so is entertaining the home crowd at West Ham. Perhaps moving the club this summer to Stratford's Olympic Stadium might one day convert the team into the sort that competes for Premier League titles, but instead of that, the Cockneys and Essex boys who make up the Hammers' support have asked for their football players to decorate a tough part of the capital city with flair and elegance.
A failure to grasp that expectation often led to a difficult relationship between former manager Sam Allardyce and the fans. "I don't know who invented the 'West Ham Way' phrase, but it's a millstone around the club's neck," Allardyce wrote in the autobiography he published last year
By contrast, successor Slaven Bilic, who served the club as a popular defender from 1996 to 1997, appears to have cracked the old code, and has placed a player whose talent he terms "scary" at the fulcrum of his team. Though Payet often begins matches on the left flank, he is granted near-total freedom by his manager. The feints and flicks delight, but he is by no means a decorative player, and has made a huge contribution to a team sixth in the Premier League, and within striking distance of a Champions League place.
Bilic's enthusiasm for what he had seen of Payet helped convince the man born on the French Indian Ocean island of Reunion to move to a club with serious ambitions tied to its imminent stadium move. He has been a palpable hit from his Premier League debut, a 2-0 win at Arsenal on Aug. 9, in which his contribution inspired a famous victory over the north London giants.
As West Ham stormed into a two-goal lead after goals from Cheikhou Kouyate -- assisted by a Payet free kick -- and Mauro Zarate, Payet's ball-carrying skills drove Arsenal to distraction. He bought time for tiring teammates to rest with daring drives into Arsenal's defence, and he has largely replicated that level of influence since then. It appears little coincidence that West Ham won just one of eight matches during Payet's absence following an ankle injury sustained against Everton on Nov. 7. He returned for a showboating cameo return in their 2-0 home defeat of Liverpool on Jan.2. That afternoon, he had fans chirruping in admiration as he careered through Jurgen Klopp's team.
On Tuesday, as West Ham beat relegation-doomed Aston Villa 2-0 at Upton Park to stay sixth, Payet began quietly, only to crescendo as his team soared into an unassailable lead. Bilic grants him responsibility with the majority of free kicks, while his teammates look to give him possession as soon as possible, using him as the focal point of their passing triangles.There were dummies aplenty, drops of the shoulder to send opposing defenders the wrong direction and elastic control with both feet.
Occasionally, the flights of fancy took him off the wavelength of less visionary colleagues. However, his presence serves to increase the creative output of some of them, with captain Mark Noble, West Ham's star man on Tuesday, particularly inspired to fire the angled pass that set up Michail Antonio for the opening goal. With Villa down to 10 men for 73 minutes after Jordan Ayew had been sent off for a crazy loss of discipline, the game finished with home fans again chuckling as Payet bamboozled defenders with skill.
At 28, Payet is no overnight sensation. He was a veteran of four French football clubs when signed from Marseille and was the leading Ligue 1 assist-maker in 2014-15. No player in Europe's top five leagues made as many as the 135 chances he created for his Marseille teammates under the tutelage of Marcelo Bielsa, the pioneering Argentine coach who Pep Guardiola counts among one of his inspirations.
And that Arsenal bow was not Payet's first appearance on English soil. In November 2010, while a Saint-Etienne player, he played 23 minutes at Wembley in France's 2-1 defeat of England, replacing Florent Malouda on the left wing. He has not become a regular for Les Bleus, though, and in October he criticised France coach Didier Deschamps for omitting him from the Euro 2016 hosts' autumn friendlies.
"The thing that I haven't yet come to terms with is the injustice," he told L'Equipe, evidencing the rebel spirit for which he has a reputation in his home country. On-pitch fisticuffs with Saint-Etienne teammate Blaise Matuidi in 2010 gained him particular notoriety.
At West Ham, a place where a well-travelled maverick like Di Canio once found himself a home and became an idol, such qualities only add to Payet's appeal.
John Brewin is a staff writer for ESPN FC. Follow him on Twitter @JohnBrewinESPN.