John Terry is wanted by Chelsea fans, but how does the club feel about him?
As soon as the teams were read out at Vicarage Road on Wednesday, Chelsea's supporters made their feelings perfectly clear about John Terry, three days after he announced that he will leave the club at the end of the season.
A loud, defiant cheer greeted confirmation that Terry would be leading his side out -- as he has done for more than a decade -- to face Watford. From that point on, his name rang out from the away end. A couple of banners, depicting his image, fluttered among the fans.
On Sunday, expect the message to be repeated, amplified. Manchester United are due at Stamford Bridge and so too, presumably, is Chelsea owner Roman Abramovich. The West London caucus will leave the billionaire from the other side of the Caucasus in no doubt as to where the popular vote is going.
Terry, to Chelsea's fans, has always been their "captain, leader, legend". He is the man who has stood front and centre in the most glorious era in their history. English football has always had a soft spot for the heart-on-the-sleeve player, the fighter, the shouter, the bawler, in the same way other countries tend to reserve their greatest adulation for the ingenious, the canny and the ruthless.
That is not only because fans appreciate such martial values, but because they identify with them, too. That is how they would play if they were on the pitch. That player becomes their avatar and their embodiment. That is why Chelsea supporters have such a depth of feeling for Terry, despite his litany of transgressions. He stands for them. They most certainly do not want to see him walk away.
Terry knows that. There was an undeniably stage-managed quality to his remarks last Sunday after victory in the FA Cup at MK Dons. He would not, he said, be allowed the "fairy-tale ending" he craved, because he had been in to see Chelsea's hierarchy and they informed him he would not be granted a contract extension.
The club preferred to wait and see how their new manager, to be appointed this summer, felt about his situation before committing to a decision; Terry wanted an answer now. He could not get one, and so, in his words, he "would not be retiring at Chelsea."
The news hit Chelsea's supporters, who were suddenly and rather violently presented with the prospect of their embodiment being cut loose. Strip away the surprise, though, and Terry's words have an undeniably scripted quality. "Fairy-tale ending"? People do not talk like that in real life. Footballers might sometimes appear to speak in cliches, but they rarely think in them.
More importantly, if Terry is so determined to retire at Chelsea, why does he need to know now that he is getting a contract? Why not wait? He is a diminished presence these days but it is hard to imagine, for example, Diego Simeone or Antonio Conte or Massimiliano Allegri looking at Chelsea's squad and making it an absolute priority to get rid of a player who remains one of the Premier League's best defenders.
You could argue that going public was a show of strength, a signal to Abramovich, as well as the owner's technical director Michael Emenalo and director Marina Granovskaia, that they are not the only ones at Chelsea with sway. Terry's power might not be executive, but it is most certainly emotional.
The problem is that, as with everything to do with Terry, reality is much more complex than it first appears. Just as his bond with Chelsea's fans is not quite as straightforward as many assume -- reverence for the player (for the most part) and the captain (in general), but a measure of distaste for the person -- his relationship with the club's decision-makers has not succumbed to easy analysis for some time.
It dates back at least as far as 2009, when Manchester City engaged in a very public pursuit of Terry, seemingly determined to give their ambition of overtaking Chelsea an actual physical manifestation.
Terry, according to then-City manager Mark Hughes, was tempted by the idea; the suggestion ran that he was worried by Chelsea's chronic instability, their lack of ambition in the transfer market and by the risk of going stale by staying at one club.
Chelsea, for their part, stuck rigidly to the line that he was not for sale. They reportedly rejected at least one bid of around £30 million. Privately, though, City had been led to believe that there was a deal there to be done, if only they could find the right price point. Chelsea would hold out for a premium, affording City the same treatment they had endured for five years whenever they tried to buy anyone, but they were open to negotiation.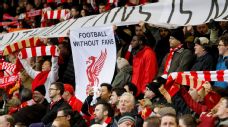 The same message also emerged at various points in 2012 and 2013, as Terry struggled with injury and Chelsea with form. Andre Villas-Boas was brought in to manage a club that realised Terry did not fit easily in their new coach's preferred style of play -- a high line has always been Terry's kryptonite -- while Rafael Benitez, having replaced Roberto di Matteo, was assured no player at the club should be considered untouchable.
Terry had a better rapport with both men than is widely believed, which made his jibe at Benitez upon winning the title last season a little odd: The Spaniard had made clear he regarded him as his best defender.
Besides, what is significant about both cases is not what they thought of Terry, or how much they liked him, but that they were both allowed to make up their own minds, to start to acclimatise Chelsea to the notion of a day when he was no longer a permanent fixture. Captain, leader, legend he may have been, but in the eyes of Chelsea's executives, he was not a protected species.
That has lingered on to the present day. As Tony Cascarino, a former Chelsea player writing in The Times, noted last month, it is odd that the club felt handing Branislav Ivanovic -- in a wretched run of form for a year -- a new deal more of a priority than securing Terry's future.
Chelsea responded to Terry's comments by saying no decision has been made on his future, but this is another example of the 35-year-old, as Cascarino said, having to "produce the begging bowl" to get a new contract out of the club. In that past, the offers always arrived, eventually, and they were always generous, but they always seemed grudging.
All of that leaves a question. Why might that be? Is it the stain of his controversies, the sense that Terry's off-pitch shortcomings in some way stain Chelsea's brand? Or is it more practical? Is it a reluctance to continue to pay him a salary commensurate with a status he no longer has? Is it, as chairman Bruce Buck hinted in the middle of the Anton Ferdinand affair, related to a desire to prove Chelsea "is not run by John Terry"?
After all, power is nothing without control; as Vicarage Road proved, so much does Terry mean to Chelsea and such is the strength of feeling around him that, as far as he is concerned, the club do not have control.
It could be any of the above; it could be none of the above. So secretive is Abramovich's regime, so shrouded his thinking, that there will never be a conclusive answer. Whatever the root cause, though, one thing is certain: Chelsea's fans will fight to keep Terry. Their hearts are on their sleeves. The same cannot be said for the club's board. Their hands are firmly in their pockets.
Rory Smith is a columnist for ESPN FC and The Times. Follow him on Twitter @RorySmithTimes.