Manuel Pellegrini to pick between Chelsea, Atletico, Valencia, PSG?
Manuel Pellegrini announced his impending departure from Manchester City with great dignity. At the end of his news conference on Monday, the City manager said, with little fuss and zero hint of bitterness: "Before we finish, I tell you that I've talked with the club and I'll finish my contract on the original date in June."
Within minutes, City were able to reveal football's greatest open secret: Bayern boss Pep Guardiola would become their manager from the summer of 2016.
While City will move forward, the future for Pellegrini is less clear. At 62, he is a veteran of 13 clubs including Real Madrid and River Plate, but his appetite for success has not been diminished by his mid-season announcement. The Chilean has always known that his club were keen on Guardiola and can pick from the opportunities that are due to come his way now the gossip has finally ended. The 2016-17 season should have a raft of possibilities for him.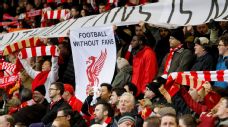 Chelsea
As City landed Guardiola, it left their rivals floundering. Manchester United may have affected an air of disinterest in the Catalan genius but face questions over how hard they tried to woo him.
Chelsea, meanwhile, were equally far from landing a man Roman Abramovich targeted as far back as 2012, and as yet do not have a manager in place for 2016-17 after Jose Mourinho was sacked and Guus Hiddink revealed he was not keen to extend his interim stint.
Pellegrini's age does not mark him as a truly long-term option but since Abramovich's takeover in 2003, Chelsea have not employed a manager for longer than Mourinho's term from the summer of 2004 to September 2007. City's soon-to-be-former manager knows the Premier League, with the 2013-14 title to his name, and should give flair players like Eden Hazard and Oscar freedom in his tactical approach.
Like Carlo Ancelotti, the next-best coach of the Abramovich era who managed the club from 2009 to 2011, Pellegrini is not a man who allows himself to be concerned by the possibility of the sack. That could come in handy at Stamford Bridge.
Chances of Pellegrini joining: 8/10
Atletico Madrid
One thing that might prevent Pellegrini joining Chelsea is Abramovich landing another coach he is believed to covet in Diego Simeone. Chelsea's upper management have reportedly been keen on the Argentine since Atleti beat the club 3-1 on aggregate in the semifinals of the 2013-14 Champions League and ESPN FC sources have been told he has started taking English lessons.
Such a deal may leave a vacancy at the Vicente Calderon stadium, and Pellegrini's calm approach seems an ideal counterbalance to a club with heavy intrigue taking place off the field. The sale of Jackson Martinez to China's Guangzhou Evergrande for €42 million did not see Simeone sign a replacement striker and it is indicative of a club where the manager has only the loosest control over the club's recruitment.
Having managed at Real, City and Malaga from 2010 to 2013, where he took a club in financial crisis into the quarterfinals of the Champions League, Pellegrini's diplomacy seems a natural fit.
Chances of Pellegrini joining: 6/10
Valencia
Another Spanish club in flux, Valencia took a gamble by hiring former Manchester United defender Gary Neville in his first management job but are yet to muster a single league victory from his seven matches in charge.
The two-year lease that Neville put on a luxury villa in the city is beginning to look like the height of optimism and should he return home at the end of his six-month contract to pick up his pundit's microphone once more, then Pellegrini will lead the list of suitors.
Extensive Spanish experience with Villarreal, who he took to the 2006 Champions League semis, Real Madrid and Malaga make him diametric opposite to Neville's rookie credentials and he would be a safe pair of hands to get the club back on track.
Chances of Pellegrini joining: 7/10
PSG
With the Parisian giants 21 points ahead of the rest of Ligue 1, the Champions League double-header that begins on Feb. 16 with Chelsea has become the fulcrum of manager Laurent Blanc's season. Should he fail to repeat last season's feat of knocking out the Blues -- as happened on away goals after a 3-3 aggregate draw -- then Blanc's position may be under threat.
The club's Qatari owners have ambitions to conquer the Champions League, or at least get further than the quarterfinals where they have perished for each of the last three seasons. Pellegrini has struggled to assert City's dominance in that competition but if he can take his club to the latter stages this season, he may make himself a candidate for PSG in the summer. He would also find himself in familiar territory in terms of the budget he would have to bring in new players.
Chances of Pellegrini joining: 5/10
John Brewin is a staff writer for ESPN FC. Follow him on Twitter @JohnBrewinESPN.