Predicting the 2015-16 Premier League title winner, top four and bottom three
As the Premier League takes an FA Cup hiatus this weekend, we asked Iain Macintosh to look at the league table with 15 games to go and tell us what's going to happen next. Given that his summer predictions had Chelsea to win the title and Leicester City to finish 20th, we might have done better asking someone else ...
Champions
You know it's going to be Manchester City, don't you? They're not consistent, they're not very good on the road and they never seem to play the sort of football that makes you think "Oooh! Bayern Munich and Barcelona will be worried now." There's a sense of idleness about them, as if the entire club is slumped in a departure lounge waiting for a flight they thought they were going to catch some time ago.
Yet City will pick up a trophy or two just to pass the time, because they're not quite as flawed as everyone else and they always seem to have an important, yet not entirely deserved goal in them. That's a very useful asset.
Runner-up
Obviously, Arsenal. And whatever it is that stops them from winning the title, you know that it will be entirely their own fault. A run of injuries because they were too reliant on key players. A sudden lack of players who can tackle. A 1-0 win that turns into a 2-1 defeat because everyone bundled forward, playing their part in a sensationally intricate web of passes that was truncated by a brutal slide tackle and a snatched goal on the break.
Look out for Lee Cattermole and Jermain Defoe on April 23 when Arsenal visit Sunderland for that last one. You sense that Sam Allardyce has some part to play in this impending disaster.
Third place
Tottenham Hotspur are baffling this season. That football club is not supposed to be sensible. Spurs were put on this earth to play attractive but fundamentally flawed football, to spend too much money on substandard strikers and to have a run in the cups every now and then. They were not supposed to play intelligent football with a likable collection of hard-working footballers such as Christian Eriksen, Harry Kane and Dele Alli.
If it wasn't for inexperience and all the cup competitions, you might be tempted to back them to go all the way and win the title. But even typing those words is making the hair stand up on the back of my neck.
Fourth place
Do you know why humans invented fairy tales? Because real life is cold and callous and cruel and we needed some happy endings somewhere. In real life, Prince Charming never calls Cinderella back and chooses instead to marry a dull foreign princess to secure a dowry of strategically important islands from a neighbouring kingdom. In real life, Luke Skywalker's inexperience at the controls of a sophisticated military snub fighter results in his swift death at the Battle of Yavin.
In real life, Leicester City don't win the title and frankly, I'm not that confident they even finish fourth. Real life is rubbish.
What about Manchester United?
Heaven only knows. This football club has the long-term strategic acumen of a mayfly. Ed Woodward seems determined to keep hold of Louis van Gaal even if Van Gaal doesn't seem entirely determined to stay. The players look inhibited -- we're told that they're unhappy and they're certainly not playing well. There is absolutely nothing to suggest that United are about to click into gear and roar back into the top four, so fifth in a weak league looks the most likely outcome.
And what does the future hold for Liverpool?
There's just so much work to do here that Jurgen Klopp probably needs three or four transfer windows before he can be fairly judged. The midfield is fairly competent -- it's the goalkeeper, defenders and strikers who are letting the side down.
You can see flashes of what they might become in their play but it has been nearly two months since they really turned it on for a sustained period. They'll finish somewhere between seventh and 10th depending on the extent of their cup adventures.
How about Chelsea?
Have you tried switching it off and switching it on again? Chelsea need a complete reboot. They need a new manager, new long-term plan, some new players and definitely some new results. What are they? What do they want to be? They're only five points off eighth place and just nine points from fifth. There's enough talent at Guus Hiddink's disposal to close that gap and you'd think that sixth is entirely plausible. But the short term is the least of Chelsea's worries.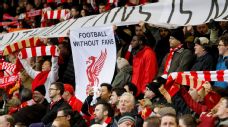 And finally ... the bottom three
Aston Villa have not been completely awful in recent weeks. In fact, they've picked up as many points in their past three games as Manchester City and more than Arsenal, Manchester United and Liverpool. But it's too little, too late. They need to win seven games from their last 15 and probably draw a few of the remainder too. Not that hard? Aston Villa have won once in their past 22 games. They need to go away and think about what they've done.
Dick Advocaat left Sunderland because he didn't think they were good enough to stay up. You suspect that Sam Allardyce agrees with him. The Black Cats are recruiting quickly this month, desperately trying to inject a bit of class and stability into a wretched squad. Brendan Rodgers once compared football management to building an airplane when you're already in the air. That's a rather neat summation of Allardyce's plight. This might be too big a challenge even for him.
Norwich City are spending big this January and the capture of Steven Naismith is a huge boost, but it's the defence that worries you. After shipping five goals to Liverpool last weekend, the Canaries have now conceded more than any other team in the league except for Sunderland. Timm Klose and Ivo Pinto will have to settle very quickly but that's easier said than done.
Fellow strugglers Newcastle and Bournemouth have invested heavily and though Swansea and West Bromwich Albion have their problems, neither team concedes as many. It will be tight to avoid that final relegation spot but it might be Norwich that slip down.
Iain Macintosh covers the Premier League and Champions League for ESPN FC. Follow him on Twitter @IainMacintosh.