Pato eyes redemption at Chelsea amid lowered expectations, but will it work?
There was a time where the news of Alexandre Pato joining Chelsea would be exciting for more reasons than simply the rare arrival of a Brazilian forward in the Premier League. It doesn't seem like it's been 10 years since news broke in Brazil of Pato's coming of age, a prodigy so promising that Internacional resorted to only deploying him behind closed doors in order not to deny European scouts a glimpse of his talent. A boy named "duck" in Portuguese because of his birthplace, a Southern city called White Duck.
As we all know, those plans didn't quite work. Barely 12 months later, Pato was already being unveiled as an AC Milan player at the age of 16 and expectations couldn't have been higher at a time when the Rossoneri still inspired fear in Europe. It was 2007, the same year the Italian club lifted the Champions League for a seventh time and Kaka collected the Ballon d'Or. His time in Italy began in exciting fashion: Pato netted nine goals in 20 Serie A appearances in the 2007-08 season having been made to wait until January to make his full debut thanks to FIFA rules regarding non-EU minors.
By the time he finished the following season as Milan's top scorer, Pato was already raising eyebrows in England and the inevitable transfer gossip linking him to England was rife. Chelsea were one the clubs supposedly eager to lure him from Lombardy but the Italian club had no reason to relinquish its golden boy, especially after Pato became the first Brazilian to win the Serie A Young Player of the Year Award. Brazilians expected him to easily slide into a Selecao is desperate need for a goalscorer.
As we all know, those plans didn't work either. Deprived of a place in the squad for the 2010 World Cup, Pato also dealt with a horrendous string of hamstring and thigh injuries -- he would make just 25 appearances for Milan from 2011-13. He was sidelined so frequently that when Corinthians announced they were spending €14 million euro to sign the striker in January of 2013, rival supporters couldn't stop laughing.
The ridicule was justified. Never an explosive kind of player in terms of his temperament, Pato didn't really settled in a club known for a fiery fanbase that expects gutsy gestures from its players. The former Milan star didn't really help his cause by directly contributing to Corinthians' miserable season -- his mishit Panenka penalty dumped the club out of the Brazilian Cup and ironically, it was saved by Dida, his former colleague at the San Siro.
Club directors didn't hesitate to offload him to rivals São Paulo on a loan in February 2014, in a deal involving the purchase of Jadson from the "Tricolor" in return. In 95 games, Pato would score 38 goals but his new club failed to win trophies and at the end of 2015, the club simply couldn't afford to buy their top scorer outright.
Only 26 at the time, Pato finally seemed free of his injury issues but there was a bigger problem: Corinthians really didn't want Pato back. Instead, they dreamed of selling him as fast as you could say his name. Corinthians directors thought the chance had come when Chinese club Tianjin Quanjian came knocking but contrary to a bunch of fellow countrymen who didn't think twice about taking the money and running, Pato said no.
The refusal irked Corinthians even more and led to accusations he was stalling the move so that he could leave on a free at the end of his contract in 2016. Pato, on the other hand, didn't hide from anybody. He still entertained dreams of having a second migratory flight to Europe and his name still inspired some respect if you believe rumors that Manchester United made a late a bid in the summer.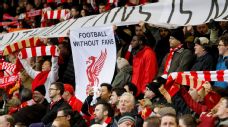 His decision to wait looks like it actually worked, but there are caveats. A loan move to Chelsea is hardly a blockbuster transaction and the player is certainly not surrounded by the aura of excitement of previous years. Even fit, Pato will have to deal with how different the Premier League is from the Brazilian league, despite his previous European forays. It didn't go unnoticed either that Chelsea caretaker manager Guus Hiddink didn't necessarily react with jubilation to the news of Pato's reported signing. Last but not least, Stamford Bridge is hardly a club under blue skies these days.
The next six months will be very testing for the former Brazilian prodigy. On the other hand, this could be the kind of situation in which the duck starts swimming when the waters are rising. The pressure will be there but it doesn't look like Pato will arrive with messianic expectations. That could help.
Amid all the unfulfilled hype, it's easy to forget how much of a technical player Pato is. He's got a good reading of the game and few Brazilian attacking players can head a ball like him. To make his second chance in Europe more than a flash in the pan, though, he will have to show a work rate that some Brazilian commentators think he might be lacking. However, turning down good wages to go to China in exchange for very uncertain terms in London and a far smaller pile of money (if one's to believe information coming from Brazil) is a very promising signal that he's ready to succeed.
Fernando Duarte is a U.K.-based Brazilian football expert who has reported on the Selecao for over a decade. Follow him on Twitter: @Fernando_Duarte.