Laurent Blanc and Carlo Ancelotti are fine-tuning, managerial evolutionists
So far this season, Paris Saint-Germain manager Laurent Blanc has barely put a foot wrong. His team are 21 points clear at the top of the Ligue 1 table and he has performed a full wipe of Angel Di Maria, clearing him of all the bugs installed in him by his previous operating programme, and lovingly restored the Argentine to his former self.
Because he is human, Blanc has not been able to make the real-life Edinson Cavani match up to the player of everyone's imaginations -- if we are all completely honest, we should be able to admit the Uruguayan is basically just Dirk Kuyt in more exotic packaging -- but the PSG boss has helped coax Zlatan Ibrahimovic back to something not entirely unrelated to his best.
All in all, Blanc has not done too badly at all. And yet, as you will have noticed, his name has barely warranted a mention as Europe's most coveted coaches manoeuvre themselves into position for the continent's most glamorous jobs. For example, here is a former Manchester United player, about to win his third consecutive league title, who is not even under consideration to succeed Louis van Gaal.
Further, Blanc is the man who eliminated Chelsea from the Champions League last season -- and may do so again this campaign -- and yet the Premier league side's owner Roman Abramovich does not appear to have noticed.
There is one very good reason for that, of course: Money. Blanc is in charge of Paris Saint-Germain, who are very probably the world's richest club. Even if they are not, they are most certainly the richest club in the world relative to their domestic competition.
PSG are ostensibly operating in an entirely different competition to the rest of France, thanks to the beneficence of their Qatar Investment Authority owners, as well as what we can only assume is their fearsome negotiating technique, judging by the eye-watering scale of their commercial deals. According to figures published by Deloitte, no club in the world makes quite as much from their commercial endorsements as the perennial French champions.
Sadly for Blanc, however, all of that wealth comes at a price. The most notable cost is that it is almost impossible to tell quite how good a manager he is. No matter what Blanc achieves in Paris, there will always be the suspicion that all of it can be traced back not to his tactical and technical nous, but to the colossal piles of cash which he, and none of his rivals, could access.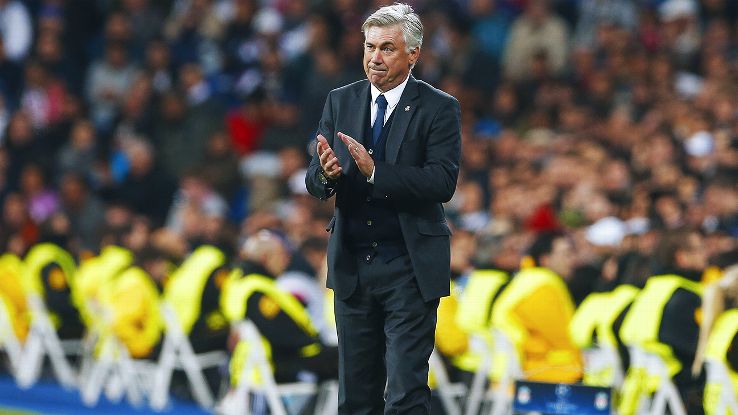 This is the curse of being employed by one of football's new-breed of super-rich clubs. While being sacked by Chelsea or PSG or Real Madrid may not do much damage to a manager's reputation -- it is often more rite of passage than damning indictment, and it invariably comes with the added benefit of a nice pay-off -- there is a pernicious flipside: Whatever you do while in position is unavoidably, irretrievably undermined by the perception of how it was achieved.
What is intriguing, however, is that there is a breed of managers emerging who are perfectly suited to working in this unforgiving environment. Blanc, certainly, is one of their number; so too is Massimiliano Allegri, who guided Juventus to the Champions League final last season; Manuel Pellegrini, Manchester City's apparent dead manager walking, can be included; Carlo Ancelotti, erstwhile of thankless tasks at AC Milan, Chelsea, PSG and Real Madrid is probably their high priest.
At the elite level, most managers fit relatively neatly into two categories. Some are philosophers: Men like Pep Guardiola, Marcelo Bielsa, Antonio Conte and, though his name is mud at the moment, Louis van Gaal. They have a vision of how football should be played, a dogma that they carry with them wherever they go. They stand and fall on their principles; they come home with their shield or, as the Spartans used to say, on it.
The other end of the scale features the pragmatists, their ranks swelled by the likes of Ronald Koeman and Diego Simeone, their charge led, of course, by Jose Mourinho. They do not have a huge amount of truck with all this high-brow talk of plans and ways and methodologies. Their job, as they see it, is to find a way to win.
It should be noted, at this point, that there is no value judgment being made here between those two camps. One is not necessarily better than the other.
What Blanc, Ancelotti and the others represent, however, is an entirely different group, one which takes a little from both of those factions but is somehow separate from both. They are a modern phenomenon. They do not have grand visions, but nor do they turn the world upside down in search of victory. They prefer, instead, merely to tweak, to caress, to keep things going.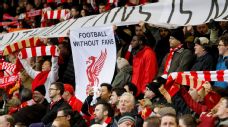 In a world which thinks about revolution, they are evolutionists. They are the fine-tuners. They are perfectly equipped to thrive in the hostile environment of the 21st century super-club. They do not mind being handed signings by a technical director. They understand that their squad might be unbalanced by commercial considerations. They do not ask for command of youth policy, or try to get the medical staff sacked, or want complete control of transfers.
They are happy, too, to build on whatever has gone before, seeking not to rip everything up and start again, but simply to address certain key weaknesses. The example of Allegri at Juventus is apposite: Antonio Conte's side were scuppered by their coach's fundamentalism, his intensity; they had a tendency towards burnout, and they lacked the flexibility to thrive in Europe.
Allegri, calmer and less dogmatic, took what Conte had built and made a few astute alterations. As he was quick to point out after Juventus qualified for last year's Champions League final, this was still Conte's team; it was just that it was not a team built purely in his image. Allegri had smoothed out the rough edges and, by adding the likes of Alvaro Morata and Patrice Evra, bolstered a squad to compete on three fronts.
Perhaps most importantly, this group of managers knows that things do not last forever. They know they will be in their position for two, three years, and that then they will be replaced. They realise that their task is not to rock the boat. And so, like Ancelotti at Real Madrid, they make sure they do not demand too much of their players in training; they tend to be more amiable than authoritarian. It would be unfair to say they are indulgent, but they certainly prefer to wield the carrot than the stick.
They are, increasingly, coaches of enormous value, precisely the sort of manager that is required at a club with a squad full of expensively acquired superstars; Ancelotti's looming appointment at Bayern Munich, looking for a light touch after three years of Guardiola's iron grip, is proof of how desirable they have become.
The likes of Blanc know, though, that because of the circumstances in which they work, because what they tend to do leans towards the subtle, that they may not get the recognition they deserve. They will always be less revered than the philosophers and less of a sure thing than the (successful) pragmatists.
They may not receive the respect. They will, however, keep getting jobs.
Rory Smith is a columnist for ESPN FC and The Times. Follow him on Twitter @RorySmithTimes.