Where will Brendan Rodgers, Jose Mourinho find new jobs as managers?
Former Liverpool manager Brendan Rodgers made two high-profile pundit appearances on television this week, furthering speculation that he's ready to return to football. But he's not the only one. Has there ever been a worse time to be unemployed and eager to work in the Premier League? Iain Macintosh looks at the runners and riders.
Brendan Rodgers is back. In a sense. The former Liverpool manager gave a revealing interview to Sky Sports at the weekend, finally offering his side of the tragicomedy that was the Reds' sudden decline. The following day, he lined up alongside former player Jamie Carragher to talk tactics during coverage of Swansea's 1-0 victory over Watford.
He's making himself visible, and when managers make themselves visible, it's generally because they want to be noticed by clubs. But where would Rodgers go?
It is strongly rumoured that the 42-year-old was shortlisted by Manchester City before Manuel Pellegrini was appointed, and it's thought that Chelsea, for whom he worked as a youth coach in the past, are have been sniffing around as well. Rodgers himself is said to rather fancy the England job.
The real trouble for Rodgers in particular is that not only are there big sharks in the tank, but there are also smaller ones, the kind that bring special qualities. Garry Monk was touted as a future England manager not long ago, and with some justification. His removal from Swansea brought no discernible improvement; if anything, the continued travails of the Swans only increased the sympathy for him.
If Rodgers decided to go for a medium-size job, perhaps at a club with designs on a more pleasing style of play, he could find himself with serious opposition from a more affordable man like Monk, who is untainted by high-profile failure. And what if he goes for a Red Adair job, a posting where disaster seems unavoidable but the rewards could be great?
There are also the whims of owners to consider. Sometimes a chairman doesn't want a well-spoken aesthete with a gigantic binder of heat maps or root-and-branch reforms. Sometimes, a chairman wants someone to kick the door down and toss in a couple of stun grenades, someone who can get the press boys onside and has a bit of passion. Rodgers should beware; Tim Sherwood is still out there.
There's no doubt that Rodgers is aiming high; it's believed that he rebuffed Sunderland shortly after his departure from Anfield. But there's going to be a lot of competition for those jobs. In the past, Rodgers has said that he'd like to try his luck outside of England. Now might be a good time to give it a go.
Where we'd like to see Rodgers and why: Espanyol will have new owners soon. They could use a new manager to reboot their regime in Barcelona's shadow.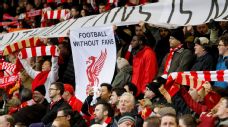 Jose Mourinho has managed everywhere, but that's not really a positive in this instance. The former Chelsea boss finds himself in the odd position of being a serial winner with no obvious destination. If Manchester United wanted him, you suspect they'd have taken him by now. They've certainly had enough excuses to sack Louis van Gaal.
Man City aren't going to look at him given his past comments about their finances, and there's no chance that Arsenal would go anywhere near him after his long-running war of words with Arsene Wenger. Barcelona hate him and Real Madrid appointed their reserve team coach instead of him. He told German football that the kit man could win the title with Bayern Munich, and he's been quite clear about his feelings towards Italian football.
Given that PSG currently hold a 21-point lead over their nearest challengers, you'd feel for Laurent Blanc if he was sacked any time soon. So where does that leave the Special One? Watching Euro 2016 and waiting for one of the big nations to slip up...
Where we'd like to see Mourinho and why: Taking over at Portugal and pointedly showing Cristiano Ronaldo a PowerPoint presentation on how to track back.
It's a similar situation for fellow Champions League-winning coach Rafa Benitez. The Spaniard is a serial winner as well, albeit with secondary cups rather than leagues of late. It would be betraying no confidences to say that Benitez would happily crawl over a mile of broken glass to restore himself to the throne at Anfield, but there's no chance of that happening under the present leadership. His family are happily settled in the North West, but he's clearly not going to manage on the other side of Stanley Park, and Manchester is out of bounds too.
The North East could be a possibility, but without being disrespectful, that would be quite a drop in status for a man who just left the biggest club on the planet. If Benitez is to be restored anywhere, it's not a huge leap to see him back at Valencia, where he is still adored for his work there between 2001 and 2004.
Where we'd like to see Benitez and why: Alienating players and fans alike at Newcastle, but winning the FA Cup purely to spite them.
Don't forget the men who still have jobs -- for now, at least
Pep Guardiola has announced that he'll be leaving Bayern Munich and heading to England, but where will he go? Man United have told reporters that they're not interested, Wenger doesn't seem ready to leave Arsenal, and he's thought to be dubious about Chelsea given their turnover of managers. So that would make it Man City, surely? But if that's the case...
Manuel Pellegrini could be on the market this summer too. He has a title, a league cup and four chances to add more silverware to his CV before the season is out. He's smart, dignified and doesn't cause trouble. He likes attacking football and he seems popular with his players. There isn't a club out there that seems like a natural fit, which is not the case for...
Ryan Giggs, who occupies the Man United bench alongside Louis van Gaal, would be the front-runner in the ex-player category of candidates should the Dutchman leave. And if he doesn't leave or if United go in a different direction, Giggs may feel that it's time to test himself elsewhere, as did...
Gary Neville, who has endured a difficult start to life in Spain, has won admirers for his honesty and refusal to make excuses. Few managers last long at Valencia, but Neville is picking up important experience in La Liga, not to mention the lessons he's learning from his role with England. And with a tournament this summer, that could mean the departure of...
Roy Hodgson. The England manager may be facing his final curtain call for the national side given that he'll be 69 when the 2016-17 season begins. If he can lead the Three Lions to a respectable campaign, could he be a target for any Premier League club in search of a steady hand on the tiller?
Iain Macintosh covers the Premier League and Champions League for ESPN FC. Follow him on Twitter @IainMacintosh.