Javier Aguirre not worried about match-fixing probe, happy in UAE
Nearly a year after being sacked as Japan manager due to an ongoing investigation into match-fixing relating to his time in charge of Real Zaragoza, former Mexico and Atletico Madrid boss Javier Aguirre speaks to ESPN FC's John Duerden about his time in charge of Japan, the life of a manager and his decision to join UAE club Al-Wahda.
ESPN FC: Why did you come to the UAE and Al-Wahda?
Javier Aguirre: It's a new challenge for me, first of all. After 12 years in Spain, I didn't want to go back there, my time there is over. There are no more challenges there even though it is an excellent league. I also had chances to work there, a few teams called me. But to be honest I was a little bit, not tired, but I needed something else. After the Japan experience, I thought that the [Asian Football Confederation] was a good chance and a good challenge.
I had offers from Greek football but it was difficult. It is not just about money but there is a big, big difference between the first Olympiakos and the rest. So far, they have played 13 or 14 games and second place is 12 points behind.
Also, MLS was interesting. I had offers from China, too, but I am happy here. There are nice people here. I need nothing, just three points. I am happy with the young people and this club in two or three years, no doubt it will be one of the top in Asia. There is a very good academy. I hope I am happy here. My wife is, too. Happy wife, happy life.
So I said, "Why not Emirates?" They beat me at the Asian Cup. It was a good chance for me especially to work with the development of young players. This team has some very good young players and academy.
ESPN FC: Coaches don't get much time to develop players here as turnover is very high. Does that bother you?
Aguirre: To be honest, it is almost the same around the world. In England, it used to be that coaches were there for a long time but now, they are changing all the time. In Spain, each year they sack an average of eight, nine, ten coaches.
In [Mexico], it is the same. It is funny because I always sign one-year contracts, always, always. When I started in 1995 in Mexico and returned there from study in Spain in 1998, it was always one year, one year, one year. The first time was Japan. I signed with Japan for two years plus two and they sacked me! Now I sign for one year and we'll see.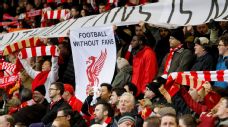 ESPN FC: How was working in Japan as the national team head coach?
Aguirre: Excellent. Ex-cel-lent! I enjoyed every minute of my work there. It was around 19 months; order, discipline, everything works, punctuality, respect for other people. It was one of my best times of my career.
ESPN FC: You said when you started that you wanted to make Japan a little more "street smart". Why is that?
Aguirre: It is the culture. There is a lot of respect, a lot of fair play. It is not about bad words or being strong or kicking people, but the guys who go to Europe and then go back to Japan, they are more competitive. They are offensive. They can teach the young players to go in harder, not to say "sir, I am sorry." It's a sport of men, of contact.
Japan have everything, they need just this thing: They need to learn how to compete against Germany in Germany, Senegal in Senegal. At half-time vs. Brazil [in October 2014, Japan lost 4-0 with Neymar scoring all four] I said to the players, "Hey! Nobody goes one yard close to Neymar. Go for the guy!" He needs to feel someone close to him.
You play with Brazil 10 times, you will lose nine and a half but you have to compete. In La Liga, I played Barcelona a lot and Real Madrid a lot and lost a lot but we always competed.
ESPN FC: Was the quarterfinal exit at the 2015 Asian Cup disappointing?
Aguirre: Yes. A lot. Because we were better than UAE in my opinion and also in the statistics, but the end result was that we lost.
ESPN FC: You were fired in February 2015 due to the match-fixing probe. Do you think the Japanese FA used it as an excuse after a disappointing Asian Cup?
Aguirre: Good question. I don't know. [Japan Football Association president Kuniya] Diani-san told everybody after the Asian Cup, on the record, I am staying. But 10, 12, 15 days later, they decided. Maybe it was an excuse. I don't know and I don't care.
He was worried about the future of my ... lawyers, an investigation of 42 people, 36 players and officials from that game. They were afraid about me spending time in Spain but, as I said, in the 12 months since, I went once and it was half an hour. Don't forget that Japan have 26 players in Europe and I was travelling a lot watching them anyway, but I don't want to go back in the past. I am happy here.
ESPN FC: And you have said the allegations are not true?
Aguirre: I am calm. I am clean and have nothing to worry about. I understand the situation, I understand that we have to go because somebody thinks this or that. But they have nothing. It's ongoing. Maybe in January, two or three players and the coach of Levante, and other witnesses are the last group that will finish the investigation.
My lawyer said that the judge will take two or three months to read, read, read and then they will decide if there is going to be a trial or not. If it does, then it will maybe be one or one-and-a-half year more. But I sleep very well. I have 40 years in this professional game.
ESPN FC: You have worked as both national team and club coach. Which do you prefer?
Aguirre: You have to change your chip. It's different. Sometimes you need the daily business, each weekend with the players, but sometimes it is good to relax and talk to coaches and players. I enjoy both. In Mexico in both the World Cups, it was short work, a year and a half in both cases.
ESPN FC: Will you go back to Mexico?
Aguirre: Not as a coach. I have had many chances to go but maybe it will be as a manager, media analyst or even as an owner and investing in a team.
Asian expert John Duerden is the author of Lions and Tigers: Story of Football in Singapore and Malaysia.Twitter: @JohnnyDuerden.