Lionel Messi's latest Ballon d'Or win comes with the player at his peak
ZURICH -- The only surprise was over what Lionel Messi was wearing as he picked up his record fifth Ballon D'Or.
This time, there was no notorious loud jacket, just a traditional black dinner suit to go with another piece of history from the Argentine.
In the hours before the ceremony, which took placed in a gold-draped room in Zurich's Kongreshaus, even Cristiano Ronaldo was admitting that Messi was the likely and deserving winner. There was no bitterness as the Portuguese spoke with humour and admiration about the quality of the Barcelona playmaker's left foot.
Later, when he took the podium, Messi was his usual reserved self but also admitted to a hint of envy over how he had to watch Ronaldo pick up the award for the last two years.
"It is a very special moment for me to be back here on this stage, winning again another Ballon d'Or after being there in the audience watching Cristiano win," Messi said.
No more. Messi has back in his hands an award he has made his own after a year in which he ascended to arguably greater levels than we have ever before seen from him.
2015 might well have been his peak, and it certainly wouldn't have taken the 300-plus voters much thought to select the 28-year-old as winner ahead of second-placed Ronaldo and third-placed Neymar.
While Messi's highlight reel sometimes feels endless, you can pinpoint one moment of magic -- one in which he demonstrated preternatural thought and physical skill -- to perfectly sum up his year.
Rewind to May 6 at the Camp Nou. With 10 minutes remaining of Barcelona's Champions League semifinal first leg against Bayern Munich, Messi collected the ball on the edge of the Bayern penalty area.
He took four touches to set himself up, one more to sit down Jerome Boateng, leaving the defender clumsily stumbling onto the ground, and then another to do the same to Manuel Neuer by gloriously chipping the goalkeeper.
The instant-classic sequence was gloriously immortalized almost immediately on the internet, with GIFs and vines doing the rounds. Corkscrewing Boateng into the turf provided the laugh track, but the way Messi chipped Neuer was truly something special.
It wasn't just the ease with which Messi executed such a difficult finish. There was also the split-second calculation he had made, as he revealed afterwards in the Camp Nou mixed zone.
"I thought [Neuer] would cover my [left] foot," Messi said with a smile. "So, I went the other way."
In doing so, Messi also ensured events went another way to a fateful moment against the same goalkeeper the previous year. With the score at 0-0 in the 2014 World Cup final, the Argentina captain had been presented with a similar chance, only to end that face-off with Neuer by shooting the ball wide.
Ten months later, he instantly recalled how the German moved that day in Rio, and that memory brought a very different outcome.
The image of a forlorn Messi looking at Germany's World Cup captured perhaps the lowest moment of his career, but he responded with what might just have been his best-ever season. Given his prior achievements, which included seven league titles and three Champions Leagues, not to mention four Ballon d'Or trophies, that is really saying something.
While Messi capped 2015 with the sport's highest honour, the year did not start well. In January, he seemed at odds with Barcelona coach Luis Enrique and generally fed up with his lot; a 1-0 defeat at Real Sociedad, in which he started on the bench, was seen as a potential tipping point for the club.
Luis Enrique kept his job, though, and from that point Messi focused in the most positive way possible, hiding any discontent he may have been feeling. He saw a specialist about his fitness and lost over six kilograms before leading Barcelona to a Liga, Copa del Rey and Champions League treble.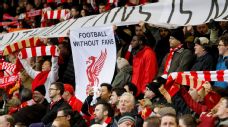 Messi has long been a single-minded goal machine but, in 2015, he became the complete player. Some of his dribbles and assists were as glorious as many of his goals, and there is now a strong argument that he is the best passer in the world, as well as the best player.
That match against Bayern is again the perfect reference point. Messi followed those two goals with the flourish of a fine through ball from which Neymar effectively sealed the entire tie.
In the Champions League final against Juventus, with the score 1-1, Messi again displayed one of the qualities that defined him as a youth by embarking on a blistering run that broke open the game and set up the match-winner for Luis Suarez.
Messi didn't score in that Berlin showpiece, but he did get the goal that won La Liga for Barcelona and also netted twice in the Copa del Rey final against Athletic Bilbao. His first, a mazy run that began on the right touchline and saw him dribble past four defenders, earned him a nomination for the Puskas Award.
It was yet another illustration of football perfection and 2015 could have been the perfect year, had Ezequiel Lavezzi scored the 90th-minute chance in the Copa America final against Chile that Messi -- of course -- set up.
Argentina's eventual defeat on penalties was a negative, but it still says much that Messi came so close to what would have been an unprecedented clean sweep of trophies for club and country.
Even so, Messi still showed he is so clearly ahead of everyone else in the world -- once again.
Miguel Delaney covers the Premier League and Champions League for ESPN FC. Twitter: @MiguelDelaney.