Ballon d'Or motivates young players, but not at the expense of team success
ZURICH, Switzerland -- Ever since he was a child, and just like many other young footballers, Paul Pogba has spoken of his obsession with winning a trophy. Unlike many other young footballers, though, that trophy is not the World Cup nor the Champions League.
"His objective is the Ballon D'Or," Pogba's personal trainer, Didier Reiss, said recently. "He will leave no stone unturned to get there."
According to many within the game, that single-minded pursuit of an individual award -- above one of the sport's great team trophies -- is an increasingly common attitude among the developing elite. It shows that the Ballon D'Or itself has moved onto a different dimension, and started to influence football, rather than just reflect which players are most influencing football themselves.
The intense nature of the past few years has undeniably accelerated all this too. The Ballon D'Or has always been prestigious, but the unprecedented rivalry between Cristiano Ronaldo and Lionel Messi has also given it an unprecedented relevance. It has become the final say on who comes out on top in a given year, the effective decider in a debate that superficially dominates those 12 months. You often hear the number of Ballons D'Or they've won mentioned more than league titles.
That has been made all the more intense by Ronaldo's blatant lobbying for the trophy. In his recent documentary, Ronaldo -- which itself feels like the kind of thing that could only be produced in an era of football when individuals are superseding the collective -- the Ballon D'Or seems far more important to the Portuguese than the 2014 Champions League or the World Cup.
It is little wonder that Pogba has been so influenced, when this is the issue that drives discussion surrounding the very best in the world.
It should be even less wonder that Messi has been influenced too, even though he is supposed to be opposite to Ronaldo in so many ways. When the Argentine was having personal difficulties with Barcelona manager Luis Enrique at this point last season, it was up to Xavi to get No. 10 to come around, and one of the ways he did so was by playing on Messi's own desire for the Ballon D'Or. The captain asked his gifted teammate whether he really wanted the frustration of seeing Ronaldo pick up the trophy again, because that would happen if Messi didn't get it together.
The award has also seen two other great rivals find a common ground, if from the opposite viewpoint to the two stars. Antipathy to the Ballon D'Or is one of the few things that Jose Mourinho and Arsene Wenger are in total agreement on.
"I'm against the Ballon D'Or," Wenger said in a recent news conference. "I'm against all these things. I've seen careers destroyed because the players are too much obsessed to get individual rewards.
"I feel sometimes it encourages selfishness and people to go too much for their own sake when some partners are in a better position."
Mourinho backed up his old enemy shortly afterward.
"I think he is right," he said. "In this moment, football is losing a little bit the concept of the team to focus more on the individual."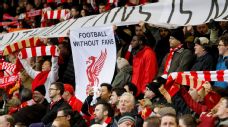 That fits into a modern football world in which some individuals are increasingly bigger than some clubs. One industry figure privately told ESPN FC that, when exploring "developing markets" for the game, he found that many people supported players rather than teams. Sources have also told ESPN FC that Ballon D'Or incentives are written in to some contracts, and that they have a huge effect on a player's marketability and the type of endorsement deals he can strike.
Neymar's Barcelona contract, for example, stipulates that the club will have to pay the Brazilian an extra €425,000 if he ever finishes first in the ballot.
Jake Cohen is a sports lawyer based in Boston, and believes terms like that are just the start for any winner.
"The added value to Neymar's image rights from winning this award would far surpass the €450,000 contractual bonus from Barcelona," Cohen told ESPN FC. "In today's ever-globalised and ever-monetised football landscape, winning the Ballon D'Or would do much more for a player's personal sponsorship value than any team award, and it's not even close.
"The monetary value of winning this award goes far beyond any contractual bonus. ... Put simply, the player is now the ideal spokesperson for just about any company looking to expand their market globally, and the sponsorship deals will naturally reflect that added value from simply being one of the best to the very best."
While no one could ever accuse Neymar of being anything other than a team player given his work with Messi and Luis Suarez, the principle of that is the sort of thing Wenger was complaining about in terms of distorting a team sport.
"Even the agents sometimes motivate the players to get individual rewards because they are more valuable on the market after," the Arsenal manager said.
There are few things that emphasise just how far football has moved into a sphere somewhere between real business and show business than the furor over the award ceremony, which will be seen on Monday. If the game has become Hollywoodised, as illustrated by these modern matinee stars, these are its Oscars.
Wenger is right that much of this is inverting the traditional ideals of a team sport, but there is a twist to that, too.
The Ballon D'Or is still ultimately decided by the biggest team trophies. As Messi found out last year, and Ronaldo will find out this year: You just won't win this trophy if you don't win anything else, either.
That is the irony, but also still stands to the ideal: An individual will have a much better chance of winning the Ballon D'Or if he concentrates on making his team better, rather than just making himself better.
That is still the beauty of it. The Ballon D'Or is still a byproduct of team success, rather than a true end in itself. That should be the lesson for any modern young players who dream about that above anything else.
Miguel Delaney covers the Premier League and Champions League for ESPN FC. Twitter: @MiguelDelaney.