Neymar's Ballon D'Or nomination shows everything is going to plan
Too much importance is probably given to the FIFA Ballon D'Or award, which has more to do with the way football is marketed than with the game itself. Lionel Messi would probably agree -- he gives every impression that for him, such awards are merely a consequence of work carried out in a collective context.
His chief rival, Cristiano Ronaldo, on the other hand, makes it clear that he is highly motivated by individual awards. And Monday will also be a big occasion for the other man on the podium, Messi's Barcelona teammate, Neymar.
In large part, this has to do with Neymar's nationality. The FIFA World Player of the Year prize is a big deal in Brazil. For a while, the award was almost considered a Brazilian birthright. Romario won it in 1994; Ronaldo in '96 and '97, and again in 2002; Rivaldo in '99; Ronaldinho in 2004 and '05; and Kaka in 2007.
Since then, though, there has been no Brazilian on the podium, let alone winning the prize. So it is a big deal that Neymar has been nominated this year. The young Brazilian, who turns 24 next month, would seem to have no chance of winning -- this time. But that is not the slightest problem. Because so far, his European adventure is all going according to schedule.
There is a name missing from that Brazilian list of Player of the Year/Ballon D'Or winners -- that of Robinho, Neymar's idol, who made his way through the Santos youth ranks. Winning the prize was always Robinho's ambition, and when he swapped Santos for Real Madrid in 2005, it seemed that it would only be a matter of time before he was delivering his victory speech.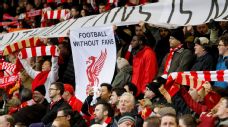 It never happened, and nor did it even come close. Robinho's three seasons with Real Madrid were not a failure, but he was not tearing opposing teams apart single-handed. In 2008, he threw the toys out of the pram after learning that Real were prepared to use him as a makeweight to land Cristiano Ronaldo. He flounced off to Manchester City, and his career has never really returned on the same track.
Neymar and those surrounding him absorbed the lessons. Robinho had perhaps underestimated the degree of difficulty of elite European football. Just because a player could stand out in Brazil, it was not automatically true that he could instantly achieve the same effect on the other side of the Atlantic.
Neymar, then, was wary. Moreover, he had a bad experience of his own to dwell on. Astonishingly, Brazil were knocked out in the group phase of the 2009 Under-17 World Cup, and Neymar was a highly conspicuous flop -- even though he was already lighting up games in the Brazilian first division.
All of this helps explain the delay in making the move to Europe. The timing had to be right, and the club had to be right. Barcelona was the perfect choice. The club had a well-consolidated style of play, placing great importance on attackers in wide spaces. And Neymar could also take it slowly, growing step by step in the shadow of Lionel Messi.
So far, it has worked even better than expected. Indeed, in his third season at Barcelona, Neymar stepped up admirably when Messi was out injured. The Argentine, though, is still the undisputed king of the castle, and that is exactly the way Neymar has planned it. All of this suits the young Brazilian down to the ground -- for now.
In this step-by-step approach to global conquest, there will come a time when Neymar will want to be the king of his own top-class castle. That could come at Barcelona, at a time when Messi enters into physical decline and the baton changes hands from one generation to the next. Or it could come elsewhere -- which surely helps explain the interest that Manchester United have apparently been showing.
If Neymar should decide to jump ship, he would not have many options. United, with their historic identity of flamboyant wing play, might be an interesting choice -- and perhaps the urge to leave Barcelona might be hastened by tax problems with the Spanish government or the legal imbroglio over the terms of his transfer from Santos.
All of these considerations, though, are for the future. For the time being, Neymar can beam at being on the podium. And football fans can smile, too, and continue to enjoy the spectacle of Barcelona's all-South American forward line of Messi, Neymar and Luis Suarez (who himself might have been on the podium) creating magic together -- which, after all, defines football.
Tim Vickery covers South American football for ESPN FC. Follow him on Twitter @Tim_Vickery.