Neymar, Pogba and James lead the Ballon d'Or's next generation
Lionel Messi is set to win his fifth Ballon d'Or on Monday but might the established order, which has seen the Argentina and Cristiano Ronaldo dominate the award in recent years, soon come to an end?
Should Messi prevail, it would extend to eight years the time since anyone other than he or Ronaldo won the award. It's also four years since anyone even split them on the podium, with both having filled the top two since 2011.
With Neymar having enjoyed such a fine 2015, however, there is a feeling he might be the player to finally break the duopoly. Regardless, the Brazilian's mere presence on the podium, however, might point to a post-Messai and Ronaldo era.
At 28, Messi has just had what might be his peak season at the age while Ronaldo, 31 in February, could just be showing signs that his extreme athleticism is starting to wane.
So, what will be the Ballon d'Or landscape landscape in five years' time when Messi will be 33 and Ronaldo 35? Here are three candidates to succeed them on the podium.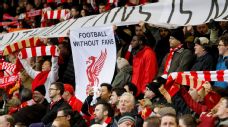 Neymar (currently 23)
Never mind about being the best in the world half a decade from now, there is a strong argument that the Brazilian was No. 1 for the last two months of 2015. With Messi injured at Barcelona, Neymar was sensational and more than made up for his captain's absence with 11 goals and seven assists in nine games. It showed an impressive willingness to step up and take responsibility, which in itself reflects his rapid progress since joining Barca from Santos in 2013.
Consider the longer-term stats. In 2013-14, Neymar scored just 15 times in 41 games. In 2014-15, it was 39 in 51, including the clincher in the Champions League final. This season he already has 17 in 22. Of course, it's not just about the statistics; it's also about his expressive and joyfully inventive style and the sense of a player really coming into his own. If this is what he's like at 23 -- stepping in for Messi and running the game for the best side in the world -- what will he be like at 28?
Paul Pogba (22)
If Ronaldo has redefined the Ballon d'Or because of his single-minded obsession about winning it -- almost above team trophies -- then he might just have a suitable successor. Pogba is known to have talked about winning the award since he was young and typifies a new generation of players in that regard, where the individual brand can be as big as that of a club. For all of Pogba's supreme individual qualities, though, he is not like Ronaldo in terms of being a goalscoring machine who requires a team to be built around him. Instead, he makes a team tick.
Pogba's passing range is one of his finest attributes and there was a glimpse of how it might take his game to the next level when he played a clutch ball to set up Juventus' winner against Manchester City in the Champions League earlier this season. He probably wasn't as influential as his reputation would suggest in Juve's run to the final last year but there were still flickers of brilliance. That consistency will come with age and, given his bombastic talent, so -- surely -- will a Ballon d'Or or two.
James Rodriguez (24)
Going by James' injury-plagued 2015, it might seem a surprise to put him in such a list now, but you only have to think back to 12 months ago as to why he is worthy of inclusion. Then, the Colombian was at the Zurich ceremony himself, to pick up the Puskas goal of the year award for his amazing strike against Uruguay, which was one of six that earned him the World Cup golden boot. His exploits in Brazil in 2014 saw him do what many players -- not least his Real Madrid teammate Ronaldo -- dream of: Taking command of a tournament.
The dip thereafter is the type of thing that comes when a player is in his early 20s and it is usually only from 25 that they find the genuine consistency that puts them at the real elite level. James has already shown he has the inherent talent to belong there. The only thing he lacks is searing pace, but he makes up for it with exquisite technique, supreme vision and finishing that can be either powerful or precise -- and often both. With Jorge Mendes as his agent, his individual branding will not be ignored either.
Miguel Delaney covers the Premier League and Champions League for ESPN FC. Twitter: @MiguelDelaney.