Everton must win a win a trophy or the pressure will build on Roberto Martinez
Everton go into battle with Manchester City on Wednesday with a place in the Capital One Cup final at stake. Given the form of Manuel Pellegrini's side, their late win at Watford notwithstanding, Roberto Martinez's side should not be cowed.
Everton play expressive, attacking football, they have one of the Premier League's most technically accomplished defenders in John Stones, as well as one of England's most exciting prospects in Ross Barkley and one of Europe's most sought-after strikers in Romelu Lukaku.
But the rumbles of discontent with Martinez are growing louder at Goodison Park. And it's not hard to see why.
In the seven games since they walloped Aston Villa 4-0 on Nov. 21, Everton have won just once. Had this been a run of fixtures against the league's traditional heavyweights, such a poor return might have been understandable.
But Everton have been beaten by Leicester and Stoke and have drawn with Bournemouth, Crystal Palace, Norwich and, on Sunday, Tottenham. Had they turned just three of those draws into wins, they would now be fifth, above Manchester United. When you consider the talent available to Martinez, it is no stretch to suggest that they should perhaps be even higher than that.
A growing section of the supporters certainly feel that should be the case and the mood at Goodison Park is souring. The form of goalkeeper Tim Howard has caused much consternation and there is widespread dismay that he retains his starting place. Howard clashed with supporters on Sunday, as did Stones when some fans objected to the young defender's over-elaboration in the closing stages.
Over-elaboration is a problem in general for Everton, particularly at Goodison Park where complacency, or perhaps a misplaced sense of manifest destiny, makes them so vulnerable to a counter-attack. An eye-watering 20 goals have been conceded at home, more than any other side in the league.
This susceptibility is not due to an inability to defend because only nine have been shipped on the road, a record bettered by only two other cubs. Fortunately, there are signs that Martinez is taking steps to redress the balance. For one, they're getting tighter.
According to the analysis tool Wyscout, against Tottenham just 33 metres separated the average positions of lone striker Lukaku and Everton's rearmost defender, Ramiro Funes Mori. Against Stoke on Dec. 28, when the Potters won 4-3 defeat, there were 38 metres between them and in Everton's previous home game, a 3-2 defeat against Leicester, those average positions indicated a whopping 50 metre gap.
Barkley spoke before Sunday's game dedicating time in training to defending as a team and it certainly showed. While Spurs dominated possession before the break, Everton seemed relatively comfortable on the back foot for once, dutifully closing gaps with Barkley himself offering one of his most mature performances of the season.
But this sudden outburst of pragmatism cannot be an isolated incident. There is more work to be done before the mood changes for the better.
From the outside, any dissent might seem surreal. After all, Martinez is as fine an ambassador as any club could want. He is intelligent, brave and forward-thinking. He is passionate about granting opportunities to homegrown players and bold enough to allow them time to settle in the team, rather than dispensing with them if they fail to immediately settle.
His brand of football fits with the noble ideals of former Everton manager Harry Catterick, who won the English league title in 1970 and proudly told reporters that "we have achieved our results with a freer expression of the game, as opposed to method football."
Whereas Catterick was a prickly character, introverted and hard to read, Martinez is a PR dream. It is, however, hard to take much solace from your club's positive public image when you're paying hundreds of pounds for a season ticket and you keep losing winnable games.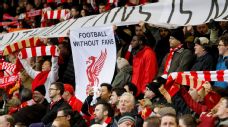 In this, his third full season with the club, Martinez could really do with a tangible display of progress and the League Cup now offers the greatest opportunity. Everton haven't won a trophy since the FA Cup win of 1995, but it's not just a case of blowing the dust off the trophy cabinet. That trio of players -- Stones, Barkley and Lukaku -- need to be reassured that they can prosper in the north-west and that they're not just part of a fancy art project.
Martinez spoke mournfully of the impatience in football last weekend, ruing the short-term thinking that dominates the modern game, and who wouldn't be sympathetic to that stance? He has an admirable managerial approach and there is no question that his aims can only be achieved with firm foundations, strong leadership and stability. But games of football need to be won in the meantime.
If Everton's improved defensive display against Tottenham is a sign of things to come and an indication that they will soon be able to consistently control the games in which they currently struggle, then good times surely await.
But if they fall back into bad habits and if they relinquish this chance to reach Wembley through more recklessness, you can understand why the pressure on Martinez will begin to mount.
Iain Macintosh covers the Premier League and Champions League for ESPN FC. Follow him on Twitter @IainMacintosh.