Jorge Sampaoli faces a 'stay or go' decision with Chile national team
Chile's Jorge Sampaoli has been chosen as the best coach of the Americas in the prestigious annual awards organised by Uruguay's El Pais newspaper. The prize is only on offer to those who are based on the continent, which poses an interesting question; will Sampaoli still be around to compete for the award this time next year?
The answer should become clearer in the next few days. Chile chooses a new president of its football association on Monday, Jan. 4, an election made necessary by the resignation in disgrace of Sergio Jadue as part of the FIFA scandal fall-out. Sampaoli has said that he will sit down and discuss the future with the incoming president before making a decision about whether to stay or go. Along with the current institutional turmoil within the Chilean FA, there are two more factors which may push him in search of a new challenge.
One is that he is in the spotlight. The Argentine coach busied himself away in obscurity all over South America before hitting the big time with a splendid Universidad de Chile side some five years ago. His recent exploits with the Chilean national team have been sufficient to get him on the podium in the FIFA world coach of the year awards.
It is not just the fact that he has taken Chile to their first-ever senior title (the Copa America win on home soil back in July) either. It is the way that his teams play; their bold commitment to attack, their absolute lack of an inferiority complex no matter where the game is being played or who the opposition might be. European club sides should clearly be interested and so as never before, interesting doors are likely to open for Sampaoli as soon as he makes himself available.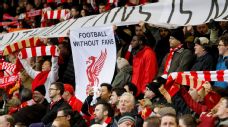 There is also the question that must be going round in Sampaoli's mind: how much further can he take the current Chile side? Can it get any better than that Copa America triumph? If he feels that he has reached the top of the mountain, now might be a convenient time to quit.
The current squad have now played two World Cups: 2010 under Marcelo Bielsa, Sampaoli's intellectual role model, and 2014 under Sampaoli. Both times they reached the second round -- Chile's best performance in World Cups with the exception of 1962, which they hosted -- before falling to Brazil. For the bulk of the key players, Russia 2018 would be their international swansong.
Goalkeeper and captain Claudio Bravo will be 35, key defenders Gary Medel and Gonzalo Jara nearly 31 and 33 respectively, midfield organiser Marcelo Diaz 31, powerhouse Arturo Vidal 31 and impish playmaker Jorge Valdivia 34. At 29, Alexis Sanchez should still be at his peak but for a strategy that involves high-intensity pressing, might the others be a little bit too old? Sampaoli has identified a problem with a lack of top quality youngsters coming through, also; he cannot see a new Valdivia or Sanchez on the horizon.
Much, then, might depend on how Sampaoli foresees the evolution of his team over the next two and a half years. If he believes that Russia 2018 can be a worthy way for Chile's best-ever generation to leave the international stage, it might be worth his while staying put. But if he thinks that his men will have passed their peak, it makes sense to get out now while his name is still glowing in the spotlight.
Tim Vickery covers South American football for ESPN FC. Follow him on Twitter @Tim_Vickery.