Pardew stands out in undistinguished generation of British managers
It is a derby with a difference. Chelsea are not used to looking up the league table to catch a glimpse of Crystal Palace. The West London club are unaccustomed to suggestions that they should hire the manager succeeding south of the Thames. It is altogether likelier that Alan Pardew will sign a new contract at Selhurst Park, but it is a sign that 2015 has brought a role reversal in his and Chelsea's fortunes alike.
Chelsea lost 5-3 to Tottenham on New Year's Day 2015. Perhaps, with the benefit of hindsight, it showed the first hints of a startling decline.
The following day, Pardew was appointed Palace manager. Few Newcastle fans shed too many tears when he left. A website, SackPardew.com, still exists, the evidence of their crusade for his removal. It looks more and more of a misjudgment.
Since then, Pardew, who inherited a Palace team in the relegation zone, has secured 62 points. Chelsea, with far greater resources, have mustered 61. Newcastle, who are now in the bottom three, have gained only 29. This explains the rise in Pardew's reputation. Since Brendan Rodgers left Liverpool, Pardew has assumed the mantle as the best of British bosses, the lone local manager in the division's top eight. It explains the campaign to promote him as a candidate for the leading vacancies.
Even the briefest glimpse at Roman Abramovich's recruitment policy reveals he will not plump for Pardew. The Chelsea owner favours managers who have lifted the Champions League, not one whose last silverware came in the Football League Trophy. Abramovich goes abroad. His appointments have been three Portuguese (including Jose Mourinho twice), two Dutch (both Guus Hiddink), two Italians, an Israeli, a Brazilian and a Spaniard.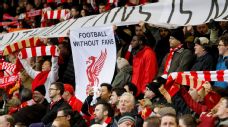 Yet the pertinent question may not be if Pardew will be installed at Stamford Bridge in the summer -- he surely won't be -- but whether he has the credentials to operate at elite level. Palace's stunning year has made him the flavour of the month, in the way Fulham's run to the 2010 UEFA Cup final did for Roy Hodgson when Rafa Benitez's reign at Liverpool had run its course. The Englishman was duly appointed on Merseyside, with unfortunate consequences. It seemed a case of the "Peter principle," over-promoting the ideal Fulham manager to a level on which he failed.
There is a temptation, too, to bracket Pardew with Sam Allardyce and Tony Pulis, the hardy Premier League perennials whose lot in life is to save clubs from the drop. Yet he is different, and not just because, at 54, he is younger. Whereas Pulis has never finished in the upper half of the table and Allardyce's best finish since 2007 is 10th, Pardew has displayed an ability to overachieve; not consistently, but sometimes spectacularly. He took promoted West Ham to ninth in 2007, Newcastle to fifth in 2012 and Palace to fifth now.
Each came with a brand of football that suggests he can operate with better players. Palace are counter-attacking specialists, playing at pace. His West Ham team were a more conventional attacking outfit. Newcastle fed two prolific strikers, Demba Ba and Papiss Cisse in 2011-12, but built around Yohan Cabaye, then deployed as a No. 10, in a fine first half to the 2013-14 season.
The "Pardiola" nickname is a little far-fetched, but he has an agile mind and has proved flexible tactically. He has played without a specialist striker for Palace and used Yannick Bolasie as, in effect, a central winger. It is a ploy that has confounded opponents. He has relished working with a playmaker of Cabaye's class. The days when he picked Hayden Mullins ahead of Javier Mascherano for West Ham feel distant.
While some managers can make a profitable living by winning the winnable games, Pardew has shown a capacity to triumph in major matches. It is a vital trait at a higher level when they can be season-defining matches. He has beaten Chelsea in each of the past five seasons, including a 2-1 win at Stamford Bridge in August. His first victory as Newcastle manager, after his controversial appointment, was against Liverpool, and he has won twice at Anfield in 2015.
A dreadful record in Tyne-Wear derbies contributed to his unpopularity with Newcastle fans. So, too, did his closeness to owner Mike Ashley.
He was deprived of the chance to buy players for Newcastle, but his record in the transfer market has proved better for Southampton, for whom he signed Rickie Lambert, Jose Fonte and Jason Puncheon in League One; and Palace, with Cabaye and Bakary Sako each exerting an impact.
His best teams have acquired the sort of momentum that enable them to smash through a glass ceiling. Pardew's golden runs -- and 2015 has comprised one, just as taking 62 points from the first 34 games in 2011-12 or winning seven of nine in 2013 were others -- show the capacity to sustain fine form that challengers need.
The downside is that, whereas Pulis and Allardyce are more consistent, his career has been pockmarked by startling slumps: he was sacked by West Ham after 10 defeats in 13 games, while at Newcastle he had runs of nine losses in 11 and eight in 10. It may reflect on an emotional volatility that could deter would-be employers.
So could his most infamous action. When he head-butted Hull midfielder David Meyler in 2014, it brought a seven-game ban and predictions it would end his chances of managing England. Admittedly, poking Tito Vilanova in the eye did not prevent Mourinho from being reemployed at Stamford Bridge but Sir Bobby Charlton declared it was not something a Manchester United manager would do. United may have to revisit that view, but Mourinho was established among the managerial Galacticos by then.
Pardew is in a different position. Sixteen years and 756 games into his managerial career, the biggest club he has managed was Newcastle and he chose to walk away from St James' Park for the greater freedom and more supportive environment Palace offered. At times it feels like he has an outsider's mentality, but it is married with the ambition of one who, after working as a glazier until he was 26, is making up for lost time.
In what is otherwise a comparatively undistinguished generation of British managers, he has more of the tools to manage a top club than most. The chances are, however, that he will not get the opportunity.
Richard Jolly covers the Premier League and Champions League for ESPN FC. Twitter: @RichJolly.