Miodrag 'The Count' Bozovic breaking records at Red Star Belgrade
They call him the Count of Montenegro, because he has always dressed like a noble, influenced by Italian fashion since his playing days. He considers himself the tallest coach in the world, because he's never met anyone taller, and at 6-foot-4 that is probably true unless Peter Crouch goes into management after retiring. Miodrag Bozovic most certainly stands out as far as his appearance is concerned, but it is the incredible job that he is doing at Red Star Belgrade that makes him absolutely unmissable.
Ahead of visiting Javor on Wednesday, Red Star are on a run of 18 consecutive wins in the Serbian SuperLiga, which is an all-time record. They have 59 points from 21 fixtures, scoring 62 goals in the process. Their lead from Borac Cacak in second place stands at a staggering 22 points. Arch rivals Partizan Belgrade, who easily won the title last season, are 26 points behind them in fifth place. There is no contest this term, the title has virtually been sealed by November.
In order to understand the manner in which Red Star are toying with the league, take a look at Cukaricki. They are a very decent team, organised and hard to beat, who have conceded just 16 league goals in 21 matches. Incredibly, 10 of them were scored by Red Star, who demolished Cukaricki 7-2 away a week ago to send them to their first defeat in more than two months. That is the difference between Bozovic's all-conquering machine and the rest.
To make the achievement much more remarkable, Red Star are in the midst of a dreadful financial crisis. Debts are estimated at about €50 million, salaries are not paid on time, and they had to sell star goalkeeper Predrag Rajkovic to Maccabi Tel-Aviv in the summer. There are constant question marks around the very existence of the proud club, and most coaches would have problems surviving in such circumstances, let alone walking away with the title.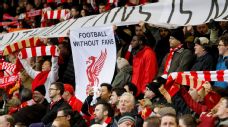 And yet Bozovic takes everything with a pint of healthy humour. "I asked for a cup of coffee when I came to the training yesterday, and they told me that there is no money for that. This big club is falling apart. Half of the Balkans support Red Star, and someone should help us. Maybe the Martians. I've heard there is life outside of this planet," the Count said at a news conference in October. Nobody has called from Mars so far, but the winning streak just keeps going on and on.
"This is probably the strongest Red Star side for the last two decades," Milos Milicevic, commentator at Arena Sport TV, told ESPN FC. That reminds of the times when the red-and-whites from Belgrade were one of the best teams in the world, winning the European Cup and the Intercontinental Cup in 1991. Bozovic wasn't part of that team, but he joined Red Star in 1992 after many of the stars left, and is fondly remembered by fans as a no-nonsense central defender. He has always supported the team, and his love for the shirt became stronger than even once he put it on.
The Count's playing career was quite unique. In his youth, he shared the field with Predrag Mijatovic and Dejan Savicevic at Buducnost from Titograd, the capital of Montenegro that was later renamed as Podgorica. He would have loved to stay at Red Star for more than two years, but the political and financial situation was unbearable in Yugoslavia in those days of civil war, and in 1994 Bozovic moved to Indonesia in order to earn more money. He later described that as the worst decision in his life, and his chances of playing for a top club disappeared there and then.
A rather weird route took him to Cyprus, Japan and the Netherlands before he hung up his boots, and the Dutch influenced his philosophy as a coach more than anyone. Bozovic prefers a free-flowing attacking style of football, and he is very easy going and open with his players. Contrary to many managers, he remembers what footballers like and dislike. His training sessions are based purely on work with the ball, and Bozovic can even be said to be a non-disciplinarian. Instead of imposing strict rules, he motivates his squad by telling jokes in the dressing room and allowing the players to take care of themselves.
This season, for example, the media criticised Red Star players for drinking and smoking, alongside Bozovic, at goalkeeper's Nemanja Supic's wedding. "We were at a wedding, and some are surprised that we eat and drink? I am sorry for that. Next time we will make push-ups and run sprints at a wedding," the Count cynically replied.
It is hardly surprising that players are ready to move mountains for their beloved coach. That has been the case throughout his career, and it is nearly impossible to find a footballer who disliked Bozovic. He is well respected by everyone, and it is very interesting to listen to Artyom Dzyuba, who finally became a leading star this season for Zenit and Russia. Speaking to Sport Express about the new national coach Leonid Slutsky, who gave him a place in the starting lineup, the striker said: "He is No. 1. I can only compare him to Bozovic as far as my experience is concerned."
Dzyuba played under Bozovic at FC Rostov in the 2013-14 season, and the duo helped the unfashionable club to win the Russian Cup. The forward was on loan from Spartak Moscow, who didn't rate him highly, but Bozovic helped him find his feet and score 17 goals in the league. He was rewarded with the first trophy in his career as a coach, but that wasn't his first success in Russia.
The Count first moved eastwards in 2008, when Amkar Perm unexpectedly called him. Bozovic immediately helped them to their best-ever fourth-place finish to the cup final, before moving on to an eventful career at the now defunct FC Moscow, Dynamo Moscow, Amkar again, Rostov and Lokomotiv Moscow. He spent more than seven years in Russia, hugely popular thanks to his friendly character and sense of humour.
"I can feel the Russians. I understand their mentality. I respect Vladimir Putin, he is a great statesman," the Count said last year. That might be the reason why he recently attended an event that celebrated 24 years since winning the Intercontinental Cup in a very unusual shirt with Putin's photo on it. Russia will always be his second home, and he could yet return there one day, but he certainly doesn't miss it now, as he is focused on the biggest mission of his life.
Coaching Red Star has always been Bozovic's dream, and he has said so at every opportunity. He simply couldn't turn the offer down, even though he planned to take a year off to treat his back problems. He was aware of the financial problems, but it is impossible to go against your heart, even if it could prove to be a mistake.
And it did look like a grave mistake early on. Red Star sensationally lost twice to Kairat of Kazakhstan in Europa League qualifiers, and the situation didn't look promising in the slightest in the opening matches of Serbian SuperLiga as well. But Bozovic arranged shrewd signings, made the players believe in themselves, and suddenly they started scoring at will. The defence is still a bit problematic, as a recent 5-1 home defeat against Borac Cacak shows, but the attacking potential is frightening.
Portuguese striker Hugo Vieira, who was mostly on the bench for relegated Torpedo Moscow last term, is the leading scorer with 13 goals. Each of them was emotionally dedicated to his girlfriend who tragically died of cancer in January. Another player who was underrated in Russia and is flourishing at Red Star is Dutch midfielder Mitchell Donald -- he grew at Ajax academy and shares Bozovic's views on football.
The 24-year-old winger Aleksandar Katai returned to his homeland after a difficult spell in Greece and is in the form of his life with 12 goals so far. The biggest star of them all is the 19-year-old midfielder Marko Grujic, supposed to be the next big thing of Serbian football and closely followed by Liverpool.
"Bozovic knows how to manage the team and motivate the players. Everyone likes his approach," Milicevic said. Well, maybe not everyone, because some of the journalists criticised him after the Cacak debacle and got a harsh response, but the fans stood behind their man, and if Red Star don't fall apart financially in the winter the Count will win his first championship title at the age of 47.
"I've never been happier in my life because I am at the best club in the world. I made a lot of money previously, but that didn't make me happy," he said.
It's impossible not to believe the enormous coach, who looks even taller now.
Michael Yokhin is ESPN FC's European football writer. Follow him on Twitter: @Yokhin