Can Jurgen Klopp succeed at Liverpool with the style he honed in Dortmund?
Jurgen Klopp is supposed to transform Liverpool. He's supposed to bring excitement back to an Anfield that has lately come under criticism (some of it from Klopp himself) for its lack of atmosphere. He's supposed to bring hope to a team that has struggled with the new economic reality of being the fifth richest club in a league with four Champions League spots.
But most of all, Klopp is there to change the way Liverpool plays. Get the performance on the field right, both in style and results, and everything else comes together. Get it wrong and Klopp can be as normal as he likes; he'll be normally looking for another job in a few years. So, the question is, on the field, what made Jurgen Klopp such a success at Borussia Dortmund and will it work at Liverpool?
Klopp's Dortmund teams were fundamentally built around two concepts. First and most important is the concept of transitions. Second is the exotic idea of gegenpressing.
Winning due to excellence in transition is a very simple concept but one that's very hard to execute well. At its most basic, winning the transition battle simply means being better at going from defending to attacking than your opponent is, and conversely switching from attack to defense faster than your opponent can counterattack.
Klopp's earliest Dortmund teams, the scrappy underdogs he built into an eventual powerhouse, were often traditional counterattacking teams. They were happy to defend compactly before breaking forward at breathtaking speed through the midfield. During Klopp's first couple of seasons, Dortmund made a young Nuri Sahin look like a superstar thanks to his ability to turn defense recovery into attack. It was a skill that didn't translate at more proactive clubs, as both Real Madrid and Liverpool can confirm.
It was only in his later years at Dortmund that gegenpressing became Klopp's second central pillar. Once Dortmund cemented itself as a Bundesliga powerhouse, they naturally faced teams taking more a conservative approach. It's tough to remain compact and then counterattack when teams refuse to be drawn out, so Klopp and Dortmund resolved to create those counterattacking chances themselves.
"Gegen" (or "counter") pressing is simply the tactic of pressing to win the ball back immediately upon losing it. Instead of a team first recovering into their defensive shape and then pressing to win the ball back, they first go hunting for the ball, only dropping back if that fails.
Klopp's use of the "counter-press" is by no means revolutionary. It's a tactic that's been around as long as soccer itself and when he instituted it, Klopp wasn't even the most prominent manager relying on it. At the time, Pep Guardiola had also begun to coach more and more aggressive defensive tactics at Barcelona in order to get the ball back. Where Klopp and Guardiola differed is that he implemented his "counter-press" without veering from transitions as the primary way in which Dortmund attacked.
Guardiola and Barcelona wanted to win the ball back almost immediately after they lost it, but they would then rely on delivering that excruciating "tiki-taka," passing-death-by-1000-paper-cuts he made possible. Meanwhile Klopp's teams would win the ball back and still go flying towards goal.
Over his last five seasons at Dortmund starting in 2010-11, Borussia Dortmund led the Bundesliga in counterattack shots per game with 1.17, particularly impressive given that they also boasted the second-most possession in the league at that time. The stylistic combination of high-paced counterattacking football with the ball and high-paced, aggressive counter-pressing without it was, if not revolutionary, at least unique in modern club football.
But will that "heavy metal" style work in Liverpool? It's a complicated question to answer because today's Premier League is very different to the Bundesliga Klopp left behind.
Despite recent claims by Spain manager Vicente Del Bosque -- "The purity of each [national] style has been lost. I don't think there's much difference between any countries" -- different leagues still have different tendencies. They may be small enough that over the course of a game or two they aren't apparent, but it shows over the course of a season. And the Premier League and the Bundesliga have some significant differences.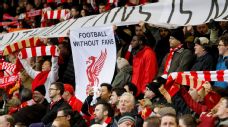 It's slightly easier to score in Germany. Looking at the last full season of data we have (2014-15), Bundesliga games averaged 0.22 goals per game more than English ones despite the fact that teams take almost exactly the same number of shots (13 per team in England, 13.04 in Germany). In a sport which sees less than three total goals a game, that's a large gap. Bundesliga teams put half a shot more per game on target than English ones (4.6 vs. 4.1) because on average, Bundesliga teams take a different approach to defending than those in the Premier League.
Teams block more shots per game in England (3.55 vs. 2.95), which means that while 28.5 percent of all shots are blocked in England, only 23.5% are blocked in Germany -- a major contributor to the shooting and scoring differences. It's also representative of a general trend.
Teams in England take more defensive actions (tackles, interceptions, blocked shots and clearances) than teams in Germany do (62.72 vs. 57.46 per team per game last season). Break that down into their component parts and things become even starker. Teams in the Premier League cleared the ball five times more per team per game than Bundesliga clubs, meaning the average game in England has 10 more clearances. That is a gigantic gap.
Jarring as they may be, the differences in the numbers don't actually explain how the two leagues are different; they just highlight that they are. But a look at the locations of where all those actions are taking place paints a clearer picture. Here, for example is where Klopp's Dortmund team attempted tackles during his last season there.
Here's where Liverpool's did.
Dortmund defended the middle of the field a lot more aggressively than Liverpool, a consistent trend across the breadth of both leagues.
German teams tackle more, intercept more and generally contest their opponents more aggressively further up the field. In Germany, if an attack has progressed to the point where a player might consider shooting, they've already accomplished a lot of the hard work. In England, a player at a similar point is more likely to have the defense still set in front of him. It might be easier to get into the final third in England, but it's harder to get a shot on target once you do. This might also explain why English teams play more passes in the final third (117 per game), than their German counterparts (97).
It's not a question of one approach being better or worse than the other, but a matter of style.
Current tactical trends in the Bundesliga treat defending as a platform for attacking. The focus is not simply on preventing opponents from scoring, but doing so in a way that increases your own chances of putting the ball in the net. If a team pays for that aggressiveness by being a little too open themselves, it's a chance worth taking.
England remains more focused on having two distinct phases: if you have the ball worry about attacking, then get back and defend once you lose it. If you don't have the ball worry about defending first, then worry about attack once you have the ball. In Germany, the middle of the field is where the game is contested. In England, teams race through it on their way to contesting the game at either end.
The best case scenario for Liverpool is that over the next couple of seasons, Klopp's style makes him a roaring success. His emphasis on transitions in a league that lacks them leads to Liverpool ripping unsuspecting opponents apart as his team goes scorching up the table. Eventually, everybody else scrambles to adopt some of his tenets and adapts their approach, evolving the Premier League into a tactically less conservative place.
The worst case scenario is that Klopp's success can't be replicated outside of Germany. There, his transitions had such extreme success because he was facing teams that were similarly bold. Having a German team that was better at winning the ball in the midfield meant opportunities to pour forward in waves against unsuspecting defenses; in England those defenses will be sitting, ready and waiting to absorb the added pressure. Klopp's waves of counterattacking pressure will simply break harmlessly on the shores of good solid English positional defending.
The most likely result, as it always is in these situations, lies somewhere in the middle. Klopp will certainly change how Liverpool play though he'll likely have to modify his approach in the process. Similarly, the Premier League probably won't be swept away in a flurry of "gegenpressing" and an emphasis on transitions, but over time those ideas may gain more of a foothold. And soccer, as it always does, will go on evolving.
Will that be enough for Klopp to become a success at Liverpool?
Keeping the fifth richest club in England in the hunt for the Champions League spots (with an occasional run even higher) while playing a unique and progressive brand of football would be more than enough to fulfill the expectations of most normal clubs in that position. But Liverpool are not a normal club. Klopp has the potential, however unlikely, to indelibly change the game of football in England, as well as a position at Liverpool where meeting unlikely expectations is part of the job description.
It's a gigantic and pressure-filled task, but it's hard to imagine anybody more prepared to meet it than Klopp because despite whatever he might call himself, Klopp is no more normal than Liverpool.
Mike L. Goodman is a Washington, D.C.-based soccer writer and analyst covering European soccer, the U.S. Men's National Team and more. Follow him on Twitter @TheM_L_G.