Argentina vs. Brazil: What we learned from their previous six WCQ meetings
On Thursday night in Buenos Aires, Argentina and Brazil will do battle in World Cup qualification for only the seventh time. Do the previous six meetings -- all of them this century -- have anything to tell us about the way this game might unfold?
2002 qualifiers: 3-1 Brazil win, 2-1 Argentina win
With the previous campaigns following the same fixture list, the teams met each other in Brazil for Round 6 (of 18) and in Argentina for Round 15. The first time, in 2000, Brazil, under Vanderlei Luxemburgo, were already under pressure after a faltering start, while Marcelo Bielsa's Argentina were flying.
It made for a pulsating encounter in Sao Paulo. Brazil reveled in the fact that Argentina came at them, and midfielders Alex and Vampeta tipped the balance the hosts' way in a 3-1 win.
The return game in Buenos Aires was a disappointing affair. Brazil, now under Luiz Felipe Scolari, were in danger of missing out on the World Cup, and the Selecao manager had said before the game that he would be happy with a goalless draw. Instead his side were gifted a strange early own goal and sought to sit on that lead.
Argentina were some way short of their best but struck late to win 2-1, booking their place in Japan and South Korea with three rounds to spare. Brazil, though, had the last laugh. Ronaldo returned to carry them to World Cup glory the following year, while Argentina were knocked out in the group stage.
2006 qualifiers: 3-1 Brazil win, 3-1 Argentina win
The road to Germany threw up the best two qualification matches between the great rivals. June 2004 was all about Ronaldo. The great striker was aware that this would probably be the biggest game he would ever play for his country on home soil, and to make matters even more evocative, the match took place at Belo Horizonte, where he had first made his name as a teenager.
Argentina, still under Bielsa, weaved lots of pretty patterns over the pitch but simply could not cope with Brazil's star centre-forward. Ronaldo was fouled three times in the box, and three times he picked himself up to score from the penalty spot as Carlos Alberto Parreira's side won 3-1.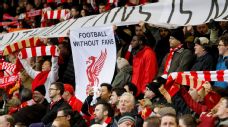 Ronaldo was missing from the side for the return game a year later; even so, Brazil had a dazzling array of firepower. But in a preview of what was to happen a year later in the World Cup, they looked top-heavy. Argentina were now coached by Jose Pekerman, who had immediately made Juan Roman Riquelme the king of his midfield.
In the first half in Buenos Aires, Riquelme passed holes in Brazil and scored a cracking goal as Argentina built up a 3-0 lead. Brazil hit back after the break. Roberto Carlos pulled one back with a stunning free-kick and Adriano hit the post, but Argentina won 3-1.
2010 qualifiers: 0-0 draw, 3-1 Brazil win
The game in Belo Horizonte in June 2008 is the only draw of their series so far, and was their tamest contest. Dunga's Brazil hardly threatened, while Alfio Basile's Argentina had chances to win but spurned them. By the end of the goalless draw, the crowd were booing their own side and cheering Lionel Messi.
The following year, though, things were looking different. Dunga's men were closing in on qualification while Argentina had run into a wall -- they even named Diego Maradona as coach in a bid to galvanise their troubled campaign. Maradona switched the match to Rosario, where the crowd are much closer to the pitch than in River Plate's Buenos Aires ground. The idea was to create an intimidating atmosphere, but the plan backfired. Argentina charged forward and played into the hands of the Brazilian counterattack. Kaka enjoyed himself hugely as Brazil won 3-1, the only away victory of the series.
---
There's a theme running through all of these matches: Brazil have an advantage when they sit back and Argentina come at them, giving Brazil opportunities to break at pace. This is exactly the idea of Dunga's team to the point that one of the biggest and most common criticisms of the current Brazil side is that they seem unable to do anything else.
Will they have to do anything else on Thursday night? It is one of the most intriguing questions surrounding the teams' seventh World Cup qualifying clash.
Argentina will try to keep compact and kill the Brazilian counter at its source. But coach Gerardo Martino appears to be staying faithful to his idea, a 4-3-3 with two wide men (Angel di Maria and probably Ezequiel Lavezzi) to accompany recalled centre-forward Gonzalo Higuain. The problem Argentina have had with this system in recent years is that the lack of pace of their back line means that the team tends to defend deep, opening up space between the lines.
Brazil lack the capacity to elaborate much in the midfield. But Dunga has Willian and Douglas Costa, in addition to Neymar, to take advantage of such space and run at the Argentine defence.
This is one possible scenario for the match. Another, of course, is that Argentina rise to the occasion in front of their own fans and throw off adversity by imposing themselves on Brazil with the same intensity that Chile displayed a month ago. It would make for a memorable 90 minutes. The potential problem, though, is that after their uncertain starts in the opening two rounds, both sides might be happy with a draw.
Tim Vickery covers South American football for ESPN FC. Follow him on Twitter @Tim_Vickery.