Lionel Messi will likely stay at Barcelona but it's far from guaranteed
In football's well-established language, Lionel Messi (or at least his entourage) sent a clear message to Barcelona the other day.
The interview he gave was notable for some interesting chat about fatherhood and a promise that he'd use his head, not his heart, in judging when to push Luis Enrique to let him play again. The next day, a splash story by one of England's most considered, reliable journalists reported that some of the Premier League's richest and most ambitious clubs had been surprised that when they took soundings about Messi's mood vis-a-vis a move away from the Camp Nou, they encountered a "we're listening" attitude.
The piece had no attributed quotes, but you'd need to be new to the football world not to understand the message being drummed out to those who run Barcelona's forward planning and finances.
As was underlined with Real Madrid's fiasco surrounding David De Gea, the running down of a contract can be a horrendously embarrassing, damaging process if handled badly. If you value a particular asset highly, you plan ahead, beginning talks long before the subject is a high priority item in the public eye, and allow negotiations to inch forward. You make sure your talks are based upon knowing precisely how much worth you place on that asset over the term of the deal.
Given that we're still in 2015, there may be some -- particularly those lucky enough just to enjoy Messi's talents rather than plan for how to retain them -- who haven't seen the need to think ahead. His contract with Barcelona runs until June 2018, which may seem a long time away but is a blink of an eye in terms of strategic and financial planning.
If you take it as a given that the world's greatest (ever?) player is content about where he lives, his team's competitive ability, the prizes he regularly wins and the adoration he receives from Barcelona's fans -- and, above all, that he'll never again play with two brilliant co-strikers in Neymar and Luis Suarez -- then here's how Messi's people will be looking at the coming 12-18 months:
1. The player turns 29 next June. This is already the autumn of his career.
2. The next deal he signs will be not only the biggest of his life, but the peak of his playing contract-negotiation power.
3. He could, if he chose, earn more money elsewhere -- like at Manchester City, for example.
4. Barcelona's wage-to-revenue/income ratio is too high. They are in a pinch unless they increase the amount of money they are bringing in, and dramatically so. Getting a "Messi-sized" chunk of the overall pie may be harder than it was previously.
5. Neymar's contract needs renewing and will cost a pretty penny given that he's much younger, is equally in demand and will be hugely important to the Catalan club's future. He's a friend and a valuable part of Barcelona's "trident" up front, but he's also a threat and a competitor when it comes to prising big bucks out of the Camp Nou coffers.
6. Messi is "working" for a board whose president was part of a previous administration that floated the idea of selling Messi to the club's members. It's another thing to be factored in during the guessing game of how the "other" side will react to his contract demands.
7. When you consider whatever sizable seven-figure sum Messi's handlers needed to pay to get up to date with the Spanish tax system ... can they prise some of that back from the club via an exponentially big contract increase?
Messi's "buy-ability" will theoretically increase with each passing month. Right now, he's locked up tight. If PSG, Man United or Man City tried to smash-and-grab him from Barcelona, it would cost them the buy-out clause: €250 million plus either a shed-load in taxes or some brilliant negotiation with Barça so that he was sold for just over €249.9m. Cash up front, naturally.
Frankly, it's not a realistic prospect, but in the unlikely event that Messi & Co. decided to leave and refused to negotiate on a new deal, Barcelona's board would be faced with a far greater dilemma than the one that faced Ed Woodward and United's American owners regarding De Gea. United looked down the barrel of losing a €35m transfer fee and didn't blink. It worked but it was costly to the team and to the club's profile; they were hauled into an extremely tense and embarrassing situation that could have been avoided.
Transfer that situation to Messi and Barcelona. The furore that would surround the news that he and the club weren't negotiating the future and the player had no interest in doing so would be enormous. It would be damaging, even draining, to player, squad, manager and club.
Circling vultures would think "if we wait a while, Barcelona's negotiating position will become weaker and weaker." The price Barca could demand for a player who was determined not to negotiate would plummet -- if handled badly, it's a subject absolutely guaranteed to lose a board the next elections. And people will go a long way to hang on to such power.
That, I believe, will be more or less what the starting point for Messi's "think tank" is while they prepare to ask for a new deal that would probably extend his deal for a couple more years, taking him to the age of 32 or 33 and earning him an extra €70m over the course of that extended contract.
Barcelona would be well within their rights to consider the risks and returns and opportunities of selling him; in fact, they'd be gauche and naive not to do so. You'd imagine they'll factor in the player's level of contentment performing with Neymar and Suarez every week. Also, Messi has been involved in reaching (and winning) four Champions League finals with Barcelona, during which time United have reached three (losing two), Chelsea two (winning one) and neither City nor PSG have made it that far. For a competitor such as Messi, it's not an unimportant element.
Barça will also surely assume that they have a massive playing card in their favour: the lifestyle. The Camp Nou stars have a glorious existence -- culturally, in terms of weather, in culinary terms, family life, the Mediterranean, status.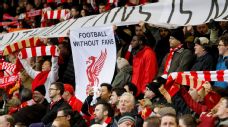 When everything is in play, the attitudes each side brings to the table will be important. I'd wager that Messi is predisposed to stay so long as he sees the next three or four years being much like the past 15. Barcelona, I'd bet, won't want to face the massive gamble to their well-being (both in a sporting sense and with regards to the board's credibility) in allowing the greatest player of their history to leave for a rival, even if it's only a Champions League rival.
Yet far stranger things have happened than postures becoming entrenched, negotiations going awry and attitudes hardening beyond repair. All I know for sure is that the irresistible force usually triumphs over the "immovable" object, and in this instance, so long as he's fit and well, Messi is the irresistible force.
Nolito should not go back to Barcelona
One of my favourite players was Chris Waddle, particularly for Newcastle, Spurs and Marseille. I used to love to watch him; how the game ended was of secondary concern to whether this powerful, big, elegant winger was on form and put on a show. Football at its best.
I watch Nolito with the same hunger these days. He's a different age, shape, size and nationality, but he possesses the same ability to make the rest of the game irrelevant to the spectator given his capability to do such spectacularly entertaining things. As football has become increasingly systematic, numbers-based, routine and rigid, maverick players such as Nolito have become less valued yet more valuable at the same time.
His Celta Vigo team was defeated by a shrewd, street-wise Real Madrid at the weekend, but Nolito went head-to-head with Keylor Navas for man of the match; the two of them were light-years ahead of any other competitor. It was Nolito who consistently dragged defenders into spaces where they shouldn't be, tackles they were never going to make and who held the Celta banner aloft at 2-0 down.
Every twist, turn, dribble and clever pass was a statement: "this isn't over yet!"
But there's another way that Nolito reminds me of Chris Waddle. The Englishman was a slightly late bloomer and needed to work in a sausage-stuffing factory to make ends meet. It wasn't the kind of career a brilliant athletic artist should have been pursuing, but it firmly taught him how to value what came later and to treat playing football as something which was great when you were winning but priceless when you were winning and entertaining.
Nolito had to work in a meat factory when he was younger, from first thing in the morning until 2 p.m. before he'd head off to train and play. He's one of those who says "don't knock a pay rise, but don't throw everything out of the window in search of one." Despite how the rain in Galicia affects an Andaluz such as him, he's happy in Vigo -- well-paid, adored, successful and fighting for a place in Spain's European Championship squad.
The winger reckons that "some people are more materialistic than others, and I don't want to be hypocritical because although I believe that money can't buy you happiness, I know that it can make life a lot easier. I've received a lot of big offers this year but have turned them down because it's not the right time for me. I don't want to move my wife and daughter. We're very happy here."
But Barcelona are on the horizon. Luis Enrique signed Nolito at Celta, taught him more than he knew about the game, unleashed his goal-scoring potential, showed him dietary touches that helped him shed six kilos and turned him into one of Europe's most exciting, more dangerous wide men.
It was the second spell together for Lucho and Nolito. They were huge successes at Barça B between 2008 and 2011,and now, the Barca manager wants to repatriate the 29-year-old and buy him back when the market opens in January. It would mean a bigger salary for the former meat-packer, it would mean playing with Messi (again) and it would probably lead to trophy chances. Irresistible, you might say.
However, Saturday's game against Madrid made the case that Nolito should not sign for Barcelona. On that form, he's just what they need ... occasionally. But if he takes a realistic look at Barca's squad, he'll see that he probably wouldn't play enough were he to move to the European champions. Pedro just left for the same reason -- Neymar, Suarez and Messi are automatic choices when fit -- and there's still Arda Turan and Aleix Vidal to accommodate in a team bursting with experience and talent when everyone's fit.
Living and playing in Vigo may or may not be the ceiling of his ambitions, but on the evidence of last weekend, Nolito's the late bloomer of all late bloomers. This guy who was at Granada not so long ago and who couldn't find a place in the Benfica team during his second season there is now one of Europe's elite talents. Albeit late in the day.
The time is coming for him to be clever, time to make sure that he chooses his next move carefully whether it's staying or going. Above all, it's time to play. And play brilliantly.
Graham Hunter covers Spain for ESPN FC and Sky Sports. Author of "Barca: The Making of the Greatest Team in the World." Twitter: @BumperGraham.