Gonzalo Higuain back for Argentina but will Martino pass his Brazil test?
Thought it was shut firmly in his face a few weeks ago, the door has very quickly reopened for Gonzalo Higuain.
Argentina coach Gerardo Martino dropped the Napoli centre-forward for the first two rounds of South America's World Cup qualification. At the time, it looked as if Higuain was being blamed for the defeat in the final of the Copa America, when he missed a last-minute chance to beat Chile and then, come the penalty shoot-out, he blasted his kick high into the Santiago air.
After that, it seemed Martino had come to a conclusion -- his team was so rich in attacking resources that there was no need for Higuain. But how circumstances have changed.
Lionel Messi and Sergio Aguero are both injured and in their absence, Argentina's firepower is considerably diminished. Of the 10 South American nations, Argentina are the only one not to have managed a single goal in the first two rounds of Russia 2018 qualifiers. Carlos Tevez (13 goals in 76 internationals) now appears to have decided that he is not an out-and-out centre-forward though Gonzalo Higuain (26 in 52) does fit that bill. He has been recalled to the squad and the strong likelihood is that he will return to the starting line up in the crunch game at home to Brazil on Nov. 12.
But who will his teammates be? This is a fascinating game. Both coaches are already under pressure but at least Brazil's Dunga has a win under his belt (vs. Venezuela) and his team face Peru at home five days after the trip to Buenos Aires. Argentina have a more taxing task: a long journey to take on Colombia in the searing heat of Barranquilla. Losing at home to Brazil would really leave Argentina wading in the treacle.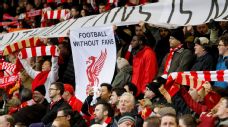 Over the year and a bit in which he has been in charge, Martino has talked ceaselessly of his quest to consolidate an idea of play. It can basically be summed up as an attack minded 4-3-3 or a slight variation to the 4-2-1-3. He is not the first Argentina coach to wrestle with this conundrum, at least part of which is surely rooted in the desire to replicate the structure that Lionel Messi enjoys at Barcelona.
But for all their firepower, Argentina cannot count on the same resources beyond their No. 10. Their midfield pressing is nowhere near as intense as that of Barcelona, and the defensive line is slow. The team has a tendency to find itself stretched out, with plenty of space between the lines that the opposition can use to launch counter-attacks. And Dunga's Brazil, of course, are the masters of the counter-attack. Willian is looking in fine form and Neymar will return from suspension to torment the home defence on Nov. 12.
How will Martino react? He insists that his idea of play is not negotiable and cannot be abandoned simply because Messi is missing. But there are times when even the most determined of men have to take their place at the negotiating table.
Part of Martino's credentials for the Argentina job is that he did so well in charge of Paraguay between 2006 and 2011. He began with the initial idea of forcing Paraguay forward, pressing in the opposing half of the field. In the 2007 Copa America it all came unstuck, and Paraguay went down 6-1 in a quarterfinal against Mexico.
Martino realised that he had tried to move too far too soon. There were times when his initial idea was valid, when Paraguay should try to impose themselves on the game. But there were also moments when it was advisable to be more cautious, recognise the limitations of the side and the virtues of defensive resilience for which the Paraguayans are so well-known. Martino was very successful -- he took Paraguay to their first ever World Cup quarter final in 2010, where they gave Spain an epic struggle, and a year later they reached the final of the Copa America. The secret of such success lay in his flexibility and recognition of the need to build a team which could operate in different ways.
Will he now look to show similar flexibility against Brazil or does he stick to his guns and trust that his defenders, so exposed against Ecuador, will be able to hold their own against Neymar and Willian?
FULL ARGENTINA SQUAD
Goalkeepers: Sergio Romero (Manchester United), Nahuel Guzman (Tigres), Agustin Marchesin (Santos Laguna)
Defenders: Pablo Zabaleta (Manchester City), Facundo Roncaglia (Fiorentina), Ezequiel Garay (Zenit), Nicolas Otamendi (Manchester City), Martin Demichelis (Manchester City), Ramiro Funes Mori (Everton), Marcos Rojo (Manchester United), Emmanuel Mas (San Lorenzo)
Midfielders: Matias Kranevitter (River Plate), Javier Mascherano (Barcelona), Lucas Biglia (Lazio), Ever Banega (Sevilla), Enzo Perez (Valencia), Javier Pastore (Paris Saint-Germain), Erik Lamela (Tottenham)
Strikers: Angel Di Maria (Paris Saint-Germain), Carlos Tevez (Boca Juniors), Pablo Dybala (Juventus), Ezequiel Lavezzi (Paris Saint-Germain), Angel Correa (Atletico Madrid), Nicolas Gaitan (Benfica), Gonzalo Higuain (Napoli)
Tim Vickery covers South American football for ESPN FC. Follow him on Twitter @Tim_Vickery.