In the Premier League, another crisis is always just around the corner
Back in August, the first weekend of the season was barely an hour old when the affliction first struck.
Arsenal might have finished the last campaign on a high, widely regarded as the best team in the Premier League between January and May, but here they were after failing to sign a single outfield player in the summer, two goals down to West Ham. The diagnosis was swift: Arsenal were in crisis.
Fortunately for their manager, Arsene Wenger, the ailment did not last. By the following week, they were starting to recover, aided by the antibiotic of victory at Crystal Palace. Across London, though, another team were feeling a little feverish.
Chelsea had just been beaten 3-0 by Manchester City and had just one point from their opening two games. They had been champions just a few months before, but even that did not prove an inoculation. Just as Arsenal went into remission, Chelsea slipped into crisis.
Jose Mourinho's team have still not managed to shake it off, a measure of how severe their infection was. Just as it seemed they were feeling a little better -- beating West Bromwich Albion and swatting aside Arsenal at Stamford Bridge -- they have slumped back into it, their temperature rising and their stomach churning.
Chelsea have not, though, been alone. We are barely two months into the new season and it feels like half of the division has had a crisis of some sort or another: Manchester City, who managed to lose three games and their aura of invincibility in one September week; Liverpool, their case sufficiently desperate for the club's owner to sack their manager; Manchester United, sailing along relatively serenely until defeat at Arsenal forced Louis van Gaal to blame everyone from himself to his chef.
To those teams at the foot of the table -- Newcastle, Sunderland, Aston Villa -- the very idea that any of these teams might be in crisis must seem somehow ridiculous.
How can Chelsea be in crisis when they won the title last year? Why would Liverpool sack a manager when they were only a handful of points off the top of the table? Fine, United's defeat at the Emirates was embarrassing, a setback, but let's not go overboard. They're in the Champions League. It's not a proper crisis unless you might end up in the Championship.
That is perfectly true. All of these crises are relative. Newcastle, for example, would regard Liverpool's current predicament as an achievement. That does not, though, mean they are not crises.
First, let's be clear: Though crisis manifests itself differently at different teams, there are broad rules. Normally, for those who reside in the rarefied air at the top of the Premier League, a crisis does not last for more than a week or so. Most cases, in actual fact, do not stretch beyond three or four days, particularly in the autumn and spring.
There are rarely any crises in the summer, which exposes one of the ill-concealed truths of crisis. Whenever a case is recorded, although it is said that there were causes and clues months ago, the only real trigger is a defeat. That's it.
Two defeats will certainly put a side in crisis, especially if they are regarded as a team that should not be losing two games in a row. In some cases -- Chelsea, Arsenal, possibly Man City -- one defeat is enough.
It has not always been like this. A couple of decades ago, English football regarded itself as immune to the regular lurch into crisis thinking that infested the game elsewhere in Europe, with the Italian and Spanish predilection for dispensing with managers after a couple of disappointing results viewed with scorn. English football, though it did not know it, effectively had a subconscious belief in regression to the mean.
In Serie A especially, things were quite different. Those clubs known as the sette sorelle (seven sisters) -- Fiorentina, Lazio, Juventus, AC Milan, Internazionale, Roma and Parma -- were rarely more than a week or so from a crisis. Whenever Juventus lost (or even drew) a game, the papers in Turin would solemnly declare: Juve in Crisi. When they won the next week, as they invariably did, the headline was easy: Fuori Crisi (crisis over).
There is a simple explanation for why Serie A was like that in the 1990s and why the Premier League is equally febrile now: money. The more money there is in the game, the higher the stakes. The higher the stakes, the more every setback matters. The more every setback matters, the easier it is to fall into crisis.
That is not to say there are no other factors. There can be little question that the changing shape and nature of the sporting media has helped to create a particularly short-term mentality within English football. Partly that is the mainstream media seeking audience share and paper sales and digital hits; partly it is the welter of non-mainstream sites that seek an impact and a slice of the pie.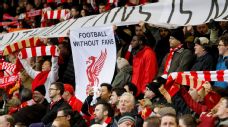 Then there is the altered nature of what it is to be a fan. Some might blame high ticket prices, others the psychological effect of a broader consumer culture, more still the playground behaviour code of social media. But whatever the root, the effect is undeniable.
An ever-greater proportion of supporters are unwilling to countenance failure, even on a temporary basis. More and more people sound like candidates to go on radio phone-in shows for anyone with jerking knees.
When your team lost on Saturday 20 years ago, before the advent of the 24-hour news cycle, all you had to do was avoid the highlights and not read the Sunday or Monday papers and you could dull the pain of defeat.
By midweek you were back on an even keel. That is no longer possible, and the discontent generated by defeat resonates throughout the week, right up to the next game. Football does not matter more now, but it certainly seems to last longer.
But all this would only be a satisfactory explanation if crisis-thinking was limited to the press and supporters. It is not. There is no better example of that than Chelsea, who convened a board meeting to determine whether to support Mourinho after defeat to Southampton earlier this month.
Clubs also recognise that crisis stalks their every turn and that is a function of money. At the top, it is the need to acquire as much of it as possible to get into the Champions League in order to sign the best players possible, so as to repeat the cycle the following season. At the bottom, more desperate still, it is the need to have continued access to it and to not fall off the Premier League gravy train.
All of which means just one thing: We exist in football's age of crisis. They might not all last and most will pass in a matter of hours or days, at most. But there will always be another just around the corner, no matter what has happened before.
Rory Smith is a columnist for ESPN FC and The Times. Follow him on Twitter @RorySmithTimes.