Asian football nations could learn from Japan's Rugby World Cup team
Japan's efforts at the 2015 Rugby World Cup were heroic, and it is cruel indeed when a team wins three out of four matches and still goes home at the end of the group stage. Yet there were plenty of lessons that Asian football teams can learn from Japanese exploits in England over the past few weeks.
Here are five things Asian football can learn from their rugby-playing counterparts in Japan:
1. Be aggressive, even against the very best
Fortune favoured the Brave Blossoms late in the game in a win against South Africa that will never be forgotten. This was a team that had won just one game out of 24 previous World Cup attempts. Just giving the mighty South Africans a decent test in their opening game would surely have been seen as enough. But Japan matched the Springboks blow for blow and were very much within striking distance when the final minutes came. Impressively, the team refused a late penalty that would have earned a famous draw and instead searched for the legendary win.
It's not always so simple, of course, but similar aggression has sometimes been harder to see in football when Asian teams have taken on the best from elsewhere. In 2014, South Korea were too satisfied with that opening draw with a poor Russian team, Japan gave too much respect to Ivory Coast, and while Iran performed reasonably well in a difficult group, the focus was usually on not losing rather than winning. None of Asia's four teams managed a victory in Brazil, while in England, Japan beat that in 80 magnificent minutes.
2. Naturalisation can make a difference
There's no doubt that Japan's foreign-born players, 11 in the squad, made a difference. But in rugby, it seems to be more widespread with a reported 22 percent of the players in the World Cup not representing the country in which they were born. In football, some Asian nations have embraced players born overseas with as much enthusiasm as Guus Hiddink hugging Park Ji-sung after his famous goal against Portugal at the 2002 World Cup. Qatar have been busy in the past with their clubs signing players who were later given a passport and a maroon national team shirt.
Singapore have benefited, too, and there has even been a debate in South Korea as to whether it should happen, though this has died down of late. Other countries also actively search for worldwide players who are eligible to play due to family ties in the likes of the Philippines and Guam, while Pakistan, Afghanistan and, these days, Bangladesh are among those tapping into a varied diaspora. There are different methods, but whether you agree with the practice or not, widening the pool from which you drink can make a real difference.
3. Invest in a good coach and give him time
Eddie Jones has done a fine job in Japan. There have at times been frustrations on both sides, but in England, the improvement, confidence, desire and intelligence was there for all to see. Jones had almost three years in the job, enough time to make a difference. As Greg Growden wrote in September for ESPN: "Whatever success Jones has achieved is deserved because he is totally devoted to the task. His attention to detail is overwhelming. There is no one more consumed by rugby than Jones. Eddie Jones is the ultimate scrapper. He loves confrontation and the intellectual challenges that coaching provides. He is a workaholic, single-minded, disciplined, dictatorial and often tricky to handle."
The Japan Rugby Football Union may have found the last part of the statement true at times, but Jones was given time and support. It is perhaps no coincidence that Asia's breakout football World Cup came on home soil with experienced foreign coaches in charge of South Korea and Japan. Guus Hiddink and Philippe Troussier brought a little something extra to their posts -- international experience, a willingness to challenge the traditional ways of doing things and a fierce desire to win and not to let anything get in the way of that. The coach does not have to be foreign, but time must be taken to find the right man and then time must be given. Too many Asian nations hire a new guy without too much thought and quickly jettison when results take a turn for the worse.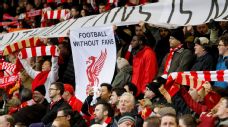 4. It's not just about the World Cup
Now that the World Cup has finished -- at least for Japan -- the attention turns to what happens next. Fortunately, there are concrete developments. The local game is sure to get a boost as people take a trip to see their local team and find out what all the fuss is about. Such interest and excitement does not always hang around too long, but Japan fans will likely be looking forward to the Sunwolves, the latest franchise to join Super Rugby, a competition featuring elite teams from world rugby such as South Africa, Australia and New Zealand.
Japanese players will get regular tests against some of the best players in the world. Any success has to be built upon. Super Rugby will help Japan perform better at the 2019 World Cup, which in turn helps raise profile, fan interest and corporate interest, too, and the whole thing moves onto the next level. In football, the plans have to be long-term, as well as short, and not just about the glamour of international competition but more about mundane grassroots, coaching and attracting investors.
5. A win for one is a win for all Asia
Japan's performances in England could push Asia to the next level. At the Asian Tri-Nations (the top tier of the continent's competition), South Korea and Hong Kong have the chance to beat the team that won against South Africa. The improvements that should come in Japan's domestic league offer chances of a professional career for players from elsewhere in the continent (and the Sunwolves will play some home games in Singapore).
With the Rugby World Cup coming to Japan in 2019, it is a real chance to spread the game, especially if the continent is given an extra spot. Asian success helps all, and in a continent so huge and diverse, this can be forgotten in football. If those at the top can help those at the bottom improve, then those at the bottom can then help push those at the top to be better.
Asian expert John Duerden is the author of Lions and Tigers: Story of Football in Singapore and Malaysia.Twitter: @JohnnyDuerden.