Croatia, Serbia, Bosnia experience highs and lows in Euro 2016 qualifying
After an hour of their match at National Stadium in Ta' Qali, the Croatians were in a panic. They were struggling against Malta despite being in control, playing in second gear after Inter Milan's Ivan Perisic put them ahead after 25 minutes. Instead, it was a scoreboard 600 miles away in Rome that counted. At that point, Norway was leading Italy at the Stadio Olimpico, via Alexander Tettey, and holding second place in the Group H table.
Just six months ago, things looked perfect for Croatia. They were top of the group after destroying Norway in Zagreb (5-1), routine wins over Malta (2-0) and Bulgaria as well as a 6-0 thrashing of Azerbaijan. They left San Siro undefeated (1-1) against Italy and Niko Kovac looked comfortable in the driver's seat, steering his Croatia side to France 2016.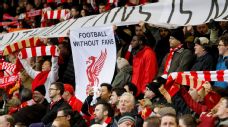 But after the incidents in Milan, where Croatian fans covered the pitch with flares and clashed with police, the carriage went downhill. Against Norway, Croatia was disciplined for racist behaviour and ordered to play Italy in Split with a stadium ban. Even though the match was played behind closed doors, a swastika was visible on the pitch and another heavy punishment followed. (It could even cost them their automatic place at Euro 2016.)
Croatia was further sanctioned with another two games behind closed doors, a €100,000 fine and a one-point deduction, but what harmed them most was the open war on the team declared by their own fans. Home matches were already being played in front of empty stands but the Croatian FA, led by president Davor Šuker, decided to ban their own fans from away matches as well, creating an even deeper gap between the two sides.
All of this clearly affected the team; they dropped two points in Azerbaijan (0-0) and lost 2-0 in Oslo, giving the Norwegians the chance to decide their own destiny. Even though that was Kovac's fourth loss in 19 matches, it resulted in his sacking. He was replaced by Ante Cacic, a man with no international experience, but he took over a team in crisis and led them to two wins over Bulgaria and Malta.
Jump back to Tuesday night and Croatia still needed Italy to beat Norway in Rome, something they achieved with two goals in the final 15 minutes, but it was not relief that they felt after the final whistle. They qualified for their ninth major tournament since independence but the pitch was never an issue. All the problems Croatia has with their own fans are simply being postponed and moved to France, a place where they can't just simply close the doors.
While Croatia struggled to control their own fans, the Serbs failed in organisation of the Albania match and that has in some ways marked their campaign. After the now-infamous drone match that was never finished but ended with three points awarded to Albania, Serbia slid towards the bottom of Group I. An extremely talented generation packed with some superb individuals that will miss another major tournament is a pattern that Serbian football has sadly been following for years.
When appointed in July 2014, Dick Advocaat was presented as the experienced architect of a brighter future for Serbia but his tenure ended in chaos. He was sacked after only four months, following a 3-1 home defeat to Denmark and collecting only one point in four matches.
The point deduction ended Serbian hopes earlier than expected but instead of building a squad for the World Cup qualifiers, they found themselves in a limbo of big expectations and even bigger disappointments. A 2-0 away win over Albania, as well as a solid performance in a meaningless 2-1 defeat vs. Portugal gives Serbia a hope that their World Cup campaign, in which they share a group with Wales and Republic of Ireland, could be different.
There were equally big expectations for Bosnia-Herzegovina. After the national team reached its first major tournament by qualifying for Brazil 2014 and being seeded in the first pot for Euro 2016, most expected an easy job in Group B with Belgium, Wales, Israel, Cyprus and Andorra.
Managed by Safet Susic, who was in charge at the 2014 World Cup, they surprisingly lost their opening match to Cyprus at home followed by two draws in their next three matches. Susic was replaced with former Sochaux coach Mehmed Bazdarevic, who turned this team into a pragmatic bunch that sacrificed the beauty for the result. Written off and sitting in fifth place after a 3-0 loss to Israel, the Dragons switched to a higher gear and won five out of six remaining matches, including 3-1 wins over Israel and 2-0 over Wales at home.
Without the injured Edin Dzeko and the suspended Muhamed Besic, Bosnia needed a win in Cyprus last night to secure the play-off spot and they secured it in a thriller that perfectly symbolized their whole campaign. Haris Medunjanin scored a beauty to give them a 1-0 lead but terrible defending resulted in two Cyprus goals and despair back home. Luckily for Bosnia, Medunjanin (who hasn't played a single match for club side Deportivo La Coruna this season) scored his second to equalise in the final minutes of the first half.
In the absence of Dzeko up front, Bazdarevic found an unlikely hero in 6-foot-6 Milan Duric. A robust forward who plays (well, mostly sits on the bench) for Serie B's Cesena, Duric was first introduced against Wales, when he scored a header and assisted for the second goal. On Tuesday against Cyprus, Bazdarevic had the same idea -- long balls to Duric -- and this time he scored the winning goal that took BiH into the play-offs.
The Dragons enter the two-legged contest as a seeded team and with huge self-confidence. Having fought back from a tough position, they have amassed plenty of momentum. They do not look convincing or brilliant, but this time they look ready to sacrifice everything to win and advance to their first ever European Championship.
Saša Ibrulj is a Bosnian freelance journalist who splits his time between Mostar and Stockholm. He contributes to The Guardian, ESPN, The Blizzard, Josimar and others. You can follow him on Twitter @sasaibrulj.