Premier League predicted table: Chelsea to win, West Ham relegated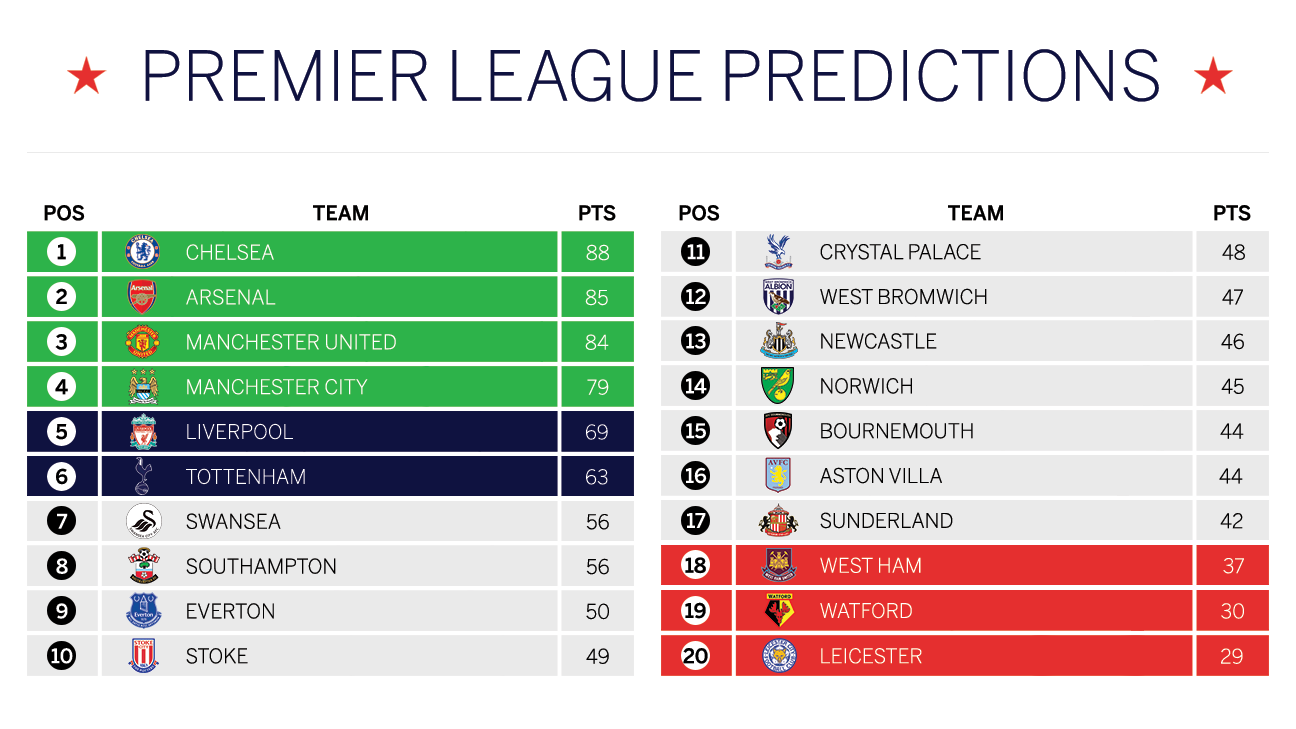 Make your Premier League predictions in our Ranker.
We at ESPN FC have crunched the numbers to predict how the new season will turn out. Champions? Well, it's hard to see beyond Jose Mourinho's Chelsea, although Arsenal will give them a run for their money. The two Manchester clubs will battle it out, but Manuel Pellegrini may suffer the loss of his job as City fail to mount a serious charge for the title.
Elsewhere, Liverpool's new signings still need more time to jell, but at least they are in Europe along with Tottenham. Swansea and Southampton continue their fine rise, with the midtable taken up by Stoke and Crystal Palace.
Leicester will regret sacking Nigel Pearson as they can't mastermind the "Great Escape" for a second season, while Watford don't have enough to stay up. West Ham, the biggest casualties of an emotional season, will go down and face playing Championship football in their new stadium.
Norwich and Bournemouth will surprise a few as they stay up, but expect Villa and Sunderland to be in a battle for survival all season.
Agree? Disagree? Make your Premier League predictions in our Ranker.