Andrea Pirlo ready to make MLS impact with NYCFC
In the lobby of the central Manhattan hotel there's a sign requesting that patrons "please wear proper attire at all times."
Accordingly, Andrea Pirlo arrives at his first U.S. public appearance ahead of his debut for NYCFC -- an hourlong sit-down meeting with a handful of writers from the major local and national outlets -- wearing a crisp white dress shirt and dark green shorts with white micro polka dots on them. Pirlo being Pirlo -- a man whose sense of poise is so pronounced it verges on self-parody -- watching him walk through the hotel's dining room to a private glass-walled meeting space overlooking Central Park as well-heeled diners stare at him, it's easy to believe his outfit is now freshly installed as the new paradigm of "proper attire" for the elite of the five boroughs.
Slipping into the room, past a wall of wine bottles, Pirlo introduces himself to the rather more frayed assortment of writers at the table with a quiet hello and a smile for each one. He perches at the head of the table on a decorative flock dining chair, in front of a giant abstract canvas of swirling brushstrokes. At times during the conversation, his placid pose, broken only by the occasional sip of espresso, has the effect of making the whole scene look like a museum diorama with Pirlo as the centerpiece.
While Pirlo will consistently remind us during the conversation that he's here to compete (and possibly beyond his 2½-year contract at that, given that he'll be playing "the game I have loved since I was a little boy"), it also reminds us that like David Beckham and Thierry Henry before him, he'll be bringing an unmistakable sense of personal aura not just to his new club but to the league.
The bravura rhetorical flourishes of his autobiography, "I Think Therefore I Play," are largely absent in this opening interview, partly a function of his speaking through a translator. Mostly the impression is of a carefully modulated poise that in anyone else might appear as shyness but in Pirlo comes across as a carefully budgeted sense of himself.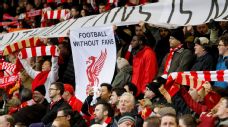 Yet even Pirlo becomes animated when asked a couple of times about the particular challenges in MLS or the influence he has on younger players -- questions which come with a subtext of wondering just how much he has left to contribute at the age of 36.
On the challenges of travel, heat, artificial pitches, Pirlo described these as "considerations, but I wouldn't call them issues. ... I've always been used to playing 60 games -- one every three days -- and I've played on artificial turf." There's a slight smile as he adds, "There is artificial turf in Europe as well, in some places. There is heat as well. And if it's hot for me at 110 degrees Fahrenheit, it's hot for the others as well.
As for Gio dos Santos citing Pirlo's arrival as a factor in his own decision to move to MLS, or his new teammate Mix Diskerud citing him as his favorite player long before his arrival in New York, Pirlo sounds gracious but focused.
"I have to say there is nothing better for a soccer player than the respect and appreciation of his colleagues, so this is definitely something that brings me pride, but I [also] have to say regardless that I didn't come here to go on retirement," he said.
"I came here because I want to play and because I want to win." And while he says he is happy to advise Diskerud, if asked, "the most important thing is that if he has any talent that he shows it."
While talking about great players he has played with, the likes of Ronaldo, Paolo Maldini, Alessandro Nesta and Ronaldinho, Pirlo reserves special praise for Roberto Baggio, another cult hero of Italian soccer. Back when Pirlo was 18, the two were occasional roommates at Brescia. "I took that opportunity to really observe every detail and learn from him, because you can imagine for an 18-year-old to spend so much time with such a great champion was unbelievable. There are no words to describe it. I really felt very lucky."
Many of Pirlo's new NYCFC teammates are likely to feel similarly awestruck in his presence, at least at first.
His manager, Jason Kreis, faces a different challenge: handling three globally recognized names in world soccer -- Pirlo, David Villa and Frank Lampard -- while trying to build a new team from scratch. I ask Pirlo about his first impressions of Kreis and whether he feels a particular type of responsibility to help under the circumstances.
"We actually met about 20 days ago when I came to see the game here in New York," he says. "We met in a hotel and we were able to chat about the plans he had for the team. But it always boils down to this -- we, the three of us [Pirlo, Villa, Lampard], and all of the team players, are available to him, but he decides what he wants to do and we carry out his orders.
"Of course, there's a difference between the team that he was coaching before [Real Salt Lake] and the New York City Football Club. More responsibilities, definitely, and therefore more pressure. Therefore we will be available to help him, if he needs our help, if any difficulties come up."
While Pirlo alludes to his experience helping to rebuild at Juventus in the wake of the Calciopoli scandal, it hardly compares with the challenge he has taken on in New York. He may talk of being swayed by the very name "New York" ("You don't think twice ... it is the most important city in the world"), but he is aware that surface attractions only go so far. In his book he noted: "Big name collector cards sell season tickets, but it's the glue they have behind them that wins games."
I remind him of that quote and of his new team's need for "glue." Pirlo is clearly a big name collector card, but can he genuinely help with NYCFC's need for cohesion? He deflects away the assumption about his own star power by claiming he has "always been lucky" but also adds: "Not to feel important, be important, that's the most important thing. The most important thing is to feel myself and play the game. That's what I like, that's what I want to do, and I want to do it right. I want to be successful in playing the game. I'm going to do my best to help myself and my teammates play in the best possible way and reach successful results.
He says he will need to work his way back physically after a month's vacation but is undaunted by any suggestion that Lampard, in coming from the Premier League, might have an easier time adjusting to MLS than someone coming from the technical milieu of Italy. He also notes the contributions so far of his fellow countryman Sebastian Giovinco.
"I think if somebody knows how to play the game, he or she can play anywhere," Pirlo says. "You know how to fit in. And I guess Giovinco showed it by scoring, what, 12 goals? The ball is the same everywhere -- in England, in Germany, in the United States, in Italy."
Giovinco, of course, has been the target of physical intimidation in the league, as MLS defenders have carried out intermittently successful attempts to force him off his game. Pirlo is unlikely to be fazed by similar attention, but it's a reality that at 36 he won't be able to step out of trouble quite as adroitly as he once did. But if he's contemplating the end of his career, he doesn't show it.
Asked if he's thought about life beyond playing the game, Pirlo raises an eyebrow. "I've only been here one day ... I still have fun playing, so we'll deal with that when the time comes."
With that, he's gone -- back to the rest of his first day in New York, with a quiet "grazie" or "ciao" for each reporter. The diners watch him go, winding through the glass-lined room, gliding calmly above the New York skyline in polka-dot shorts.
It's Pirlo. He's proper.
Graham Parker writes for ESPN FC, FourFourTwo and Howler. He covers MLS and the U.S. national teams. Follow him on Twitter @grahamparkerfc.