Premier League elite focus on attack, not defence, in transfer market
Not many people watch football for defenders. The art of stopping goals is a noble one, but not generally the sort of thing that gets people off their seats or sends Internet commenters frantically dashing to their keyboards. People want to see goals, tricks and flicks. A well-positioned centre-back making an unfussy but timely interception is not the stuff that usually counts as entertainment.
Defenders usually become crowd favourites by being absolutely brilliant or by achieving cult hero status, something generally managed through a never-say-die attitude (John Terry) or a hard-man stature (Nemanja Vidic), or through being endearingly terrible (Pascal Cygan). People appreciate defenders and admire them, but they are loved less frequently.
All of which probably makes it a good thing that fans aren't Premier League managers, who have to concern themselves with the less-enticing end of the pitch as well as the glory boys, often to the point of unpopularity. Managers who construct a watertight defence or employ a strategy deemed "too defensive" -- as champions Chelsea did last season under Jose Mourinho -- are dismissed as boring, as if doing your best not to concede goals goes against the spirit of the game.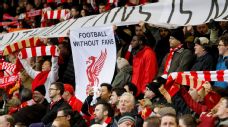 This, of course, is reflected in the transfer market, where defenders are generally valued at a fraction of their more eye-catching peers: take £15 million worth of Nathaniel Clyne and compare him to £49 million of Raheem Sterling, for example.
Going by this summer's activity, it seems defenders are much less of a priority. Plenty of forwards and midfielders have been purchased by the brighter lights in the Premier League, but not many players who focus on keeping the goals out at the other end. It could be a big mistake given that all the title-contending clubs ended last season with issues to solve at the back.
You could raise questions about every member of the Manchester United back four, even allowing some leeway for Luke Shaw, who is only 20 and is learning his craft. Arsenal have fixed a significant weakness by buying goalkeeper Petr Cech, but their first-choice centre-back pairing features the sluggish Per Mertesacker and Laurent Koscielny, who looks imperious 90 percent of the time and then can throw in an abysmal error with absolutely no warning. Virtually all of Manchester City's defenders had a poor season, with Vincent Kompany showing signs that he could be in serious decline. Even Chelsea need a new left-back, given Filipe Luis' departure, and a future replacement for 34-year-old John Terry.
Liverpool and Tottenham have both recruited sensibly, the latter signing two of last term's better stoppers, Toby Alderweireld and Kieran Trippier, but even the arrival of Clyne at Anfield leaves questions about at least one of their central defensive positions, questions that won't be immediately answered by buying youngster Joe Gomez from Charlton for £3.5 million.
Clyne, Trippier, Alderweireld and new Man United arrival Matteo Darmian represent the only defenders recruited by last season's top six who look likely to go into their respective first teams -- though even that is debatable given what Louis van Gaal said Monday: "We have brought Darmian for the second position behind [Antonio] Valencia, and now already because of that injury [Paddy] McNair has to play there."
If Van Gaal really wants to play Valencia ahead of his new arrival, then United's defence is probably the one that requires the most work, particularly if they don't have goalkeeper David De Gea to bail them out of trouble as he did on so many occasions last season.
Chris Smalling had his moments last term, but there remains the nagging feeling that he will never be quite good enough to be at the heart of a title-challenging team; Phil Jones certainly scores high on the enthusiasm scale, but again probably isn't quite good enough; Jonny Evans could be on his way out and the likes of McNair and Tyler Blackett aren't yet ready; and Argentina international Marcos Rojo is solid enough but probably needs someone strong and steady next to him.
Of course, the spending is certainly not over yet, and United's chase of Real Madrid star Sergio Ramos continues. If United don't get him, then Nicolas Otamendi seems to have set up camp outside Old Trafford, ready to force a move from Valencia.
Elsewhere, Chelsea are set to make a second bid of £26 million for Everton youngster John Stones, with some reports suggesting that they could make him the most expensive defender bought by an English club if the Toffees really strike a hard bargain and hold out for upward of £30 million.
But aside from that, talk of defensive upgrades at the rest of the Premier League's significant powers seems to be fairly quiet. Is this because there just aren't enough quality defenders out there? Perhaps these clubs believe that good organisation rather than individual talent is more important to defensive solidity? Or perhaps managers genuinely do believe what they have is better than what is out there?
Surely this is not true. We've already seen this summer that there aren't many players out of the Premier League's reach; would the likes of Diego Godin, Mats Hummels (despite his current desire to stay in Dortmund), Raphael Varane, Aymeric Laporte, Neven Subotic or Fabinho, to name just a few, really not improve some or all of the defences in question? It's hard to understand why cash hasn't been splashed in their direction already.
It's no coincidence that in the last 15 seasons, only one team (Manchester United in 2012-13) have won the Premier League title without having the best or second-best defence in the league. The remainder of the transfer window over the next six weeks might well see a host of defenders arrive, but with several problems still to be fixed, it's a little odd that in this summer's transfer market so little attention has been paid to one end of the pitch.
Nick Miller is a writer for ESPN FC, covering Premier League and European football. Follow him on Twitter @NickMiller79.