January transfer window ins and out at West Ham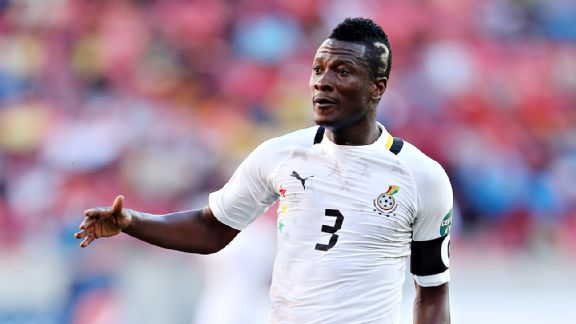 Ian Walton/Getty ImagesGhana striker Asamoah Gyan has been linked with a move to West Ham.
Whom should West Ham bring in during the January transfer window and whom should they ship out.

HIT LIST
West Ham's problems are obvious. The club spent 15 million pounds in the summer on an England forward (Andy Carroll) who hasn't played a game, and 5 million pounds on a winger (Stewart Downing) -- albeit one who still looked pretty handy before he got injured -- whom they couldn't really utilise without the forward. If you include the 10 million pounds spent on Matt Jarvis the season before, you have an awful lot of money expended by a club that didn't really have that much to begin with. Take out the striker and you have nothing but a powder-puff attack devoid of any real threat whatsoever.

The injury to Carroll has blighted everything this season, and those thinking that it has masked a whole load of other problems are deluding themselves. Had Carroll been fit and scored even a few goals, the Hammers would probably be sitting comfortably in mid-table now. Let's be realistic: Champions League football was never an option, a cup run was -- actually realised with a Carling Cup semifinal -- a hopeful opportunity, so the best West Ham could realistically expect was to emulate or slightly improve last season's 10th place. As it stands as the transfer window opens, they are probably six or seven points off that, something that easily obtainable if Carroll had played even 10 games this season.


Of course, as happens when a side is battling relegation, things start to unravel. With no centre-backs due to injury, West Ham had to play three full-backs in a defensive line during the festive period. In the Premier League, even an average side will take advantage of that. The Hammers' transfer window requirements are very simple: one or two forwards and a strong central defender -- there is enough elsewhere in the squad to stave off relegation.

Can the board come up with the money? The answer seems to be "yes," but the main doubts appear to involve the Financial Fair Play rules that restricted the Hammers in the summer. Rickie Lambert, Connor Wickham, Felipe Caicedo
and Asamoah Gyan are just a few of the dozen or so forwards who have been linked with a move to Upton Park, but you can add a dozen more to that before this winter silly season ends.

Defensively, early suggestions seemed to indicate that manager Sam Allardyce would just sit it out and wait for the return of his central defenders -- a dangerous game for him, given that was the thinking about Carroll's heel injury and he would surely be gambling his job on such tactics. Recent news, though, is that the club are hoping to complete the signing of Everton's Dutch international defender John Heitinga, so this could be a situation soon resolved.

EXIT LIST
Like most clubs, there are a few fringe players who could probably leave without causing too many problems -- someone like Matt Taylor, for example. But for the most part, the squad is relatively tidy with little flab. Nevertheless, Allardyce needs to shuffle his pack well. Failure, and it may be Allardyce getting his hat and coat.