State of MLS: Is this much expansion good or bad?
It's been only four short months since Major League Soccer commissioner Don Garber stunned even close observers of MLS by announcing that North America's top league -- just weeks removed from introducing New York City FC as its 20th team -- would expand by four more clubs before the end of the decade.

Garber dropped the bombshell on ESPN's broadcast of the MLS All-Star game in late July. Since then, Orlando City FC has officially been welcomed into fold as the 21st team while a David Beckham-led group closes in on finalizing a deal for franchise No. 22 in Miami.

Yes, these are boom times for MLS, which has more than doubled in size in the past decade -- a fact Garber will surely and justifiably trumpet on Tuesday during his annual state of the league address. During his speech, Garber will also probably restate his intention for MLS to be able to compete with Europe's elite leagues, both on the field and off, by 2022.

Now, there's no doubt that MLS' impressive growth, not to mention the tens of millions of dollars in expansion fees each new club dumps into the league's coffers -- NYC FC paid $100 million for the privilege of entering the circuit for the 2015 season -- has been good for the league and its owners.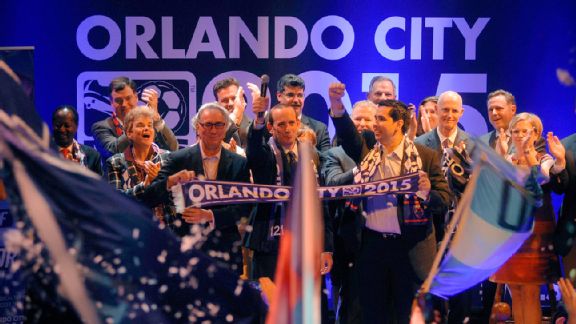 David Manning/USA TODAY SportsOrlando earned its expansion berth but can the league sustain reports of Miami and three other new clubs by 2020?

But there's absolutely some question about how realistic it is for MLS to add club after club while simultaneously raising the quality of the product to the all-world level it aspires to, at least within the next eight years.

Former New England Revolution coach and current ESPN analyst Steve Nicol, for one, has made no secret of his belief that swelling to 24 teams by 2020 will harm what many rightly or wrongly already regard as a subpar on-field product by diluting talent even further.

Others disagree, arguing that any immediate watering down caused by new expansion can be offset by allowing more roster spots for foreign players, of which there's an infinite global pool.

The expansion-backers have a point. The quality of play in MLS in 2013 was light years better than in 2004 when MLS had just 10 teams. This is due mainly to an increase in resources, including the introduction of the designated player rule in 2007.

MLS teams are limited to three high-salaried DPs per squad under the current rules (up from one originally), but that number could be easily increased as more teams -- and money -- come into the league. And so long as the cash is there, MLS will have no problem attracting more top-end players like Irish striker Robbie Keane of the L.A. Galaxy or Portland's Argentine playmaker Diego Valeri, both of whom earn many times more than the league's average salary of $143,000.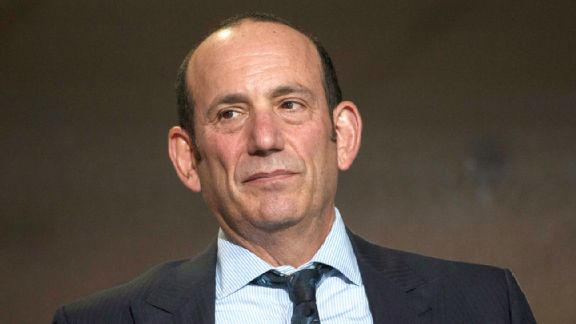 AP Photo/The Canadian Press, ChrisYoungDon Garber's plans for MLS are legitimate and exciting, but can the league live up to his bold vision?

"The next step is to improve wages," Galaxy coach Bruce Arena told ESPN The Magazine on the eve of the 2013 season. "That will help us keep the players we have, and attract new ones."

The current salary cap of roughly $3 million per team figures to increase after both the league's television contracts and the collective-bargaining agreement it has with its players expire next year, although by how much remains to be seen.

But to Nicol's point, the league can't just rely on imports. While the "American player" has improved a great deal since MLS launched in 1996, the average athlete still lags well behind his counterpart in the Premier League or Serie A. Two-thirds of MLS players still come out of the flawed college system.

But a lot can change in the coming years; for example, MLS will be better positioned to produce its own talent in the future thanks to the advent of club academies that, while still in their infancy, have already produced players who have gone on to represent the U.S. men's national team -- like New England's Juan Agudelo. Plus, fewer potential pros will wind up choosing law school over low-paying developmental contracts as MLS salaries rise, which will also lead to more domestic players staying at home instead of trying their luck with clubs in Europe.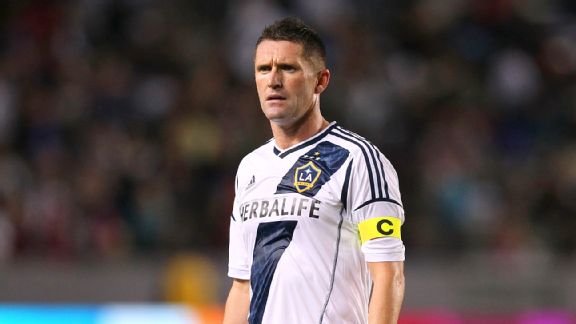 Victor Decolongon/Getty ImagesSo the thinking goes, more clubs means more money, which presumably means more resources to attract players like L.A.'s Robbie Keane.

And in time, the sport's expanding profile in the U.S. could lead to more and better athletes sticking with soccer in their formative years.
Still, the introduction of five new teams over the next seven years will require more than 100 new players, many of them domestic, stretching the player pool thin.

"On a squad of 30, where are these 23 Americans coming from?" Nicol said. "You can't put players out there who aren't good enough to be in the league."

The harsh reality is that for all the new teams, shiny stadiums and sexy signings, there are players in MLS today who fit that description. That's something Garber & Co. will have to address, somehow, before MLS can reach its ultimate goal.

For a league created in large part to help develop the American player, could it be any other way?