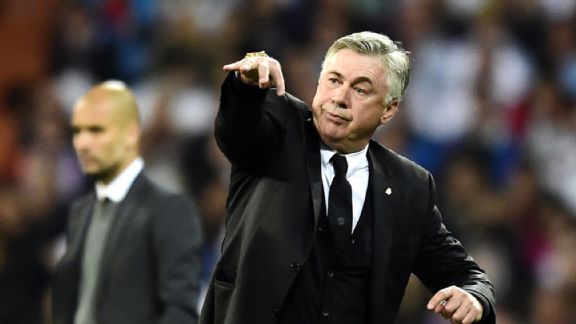 JAVIER SORIANO/AFP/Getty ImagesCarlo Ancelotti's Real Madrid team answererd Bayern's posession game with a staunch defense of its own.
There was a time when possession in football was the modus operandi of a serial winner. Pep Guardiola said ahead of Bayern Munich's Champions League semifinal first leg match against Real Madrid at the Bernabeu -- a ground where he had never been in charge of a losing side -- that this was a different time and Bayern a different club.

Nonetheless, Guardiola's approach to the game has not changed: possession, possession, possession. In the first half alone, Bayern had dominion of the ball for three-quarters of play. Continue Reading...