La Decima: The case for Real Madrid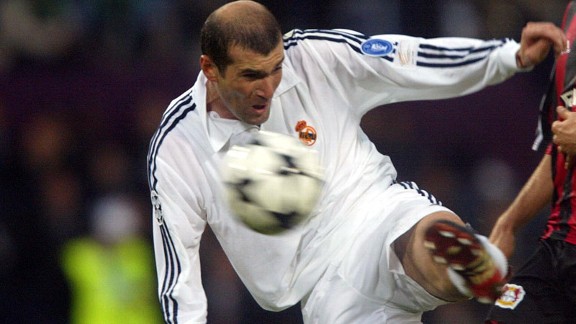 GettyImagesIt's been 11½ years since Zinedine Zidane's magnificent volley won Real Madrid their ninth European Cup.
Expectations don't need to be heightened at Real Madrid. They're already at the summit, and looking down on the rest.

That's why Madrid's thumping 6-1 victory at Galatasaray in their opening Champions League match Tuesday night was met with pleasure and excitement, but not the sense of delirium that would respectfully greet any other of the 31 teams in this season's competition -- Barcelona perhaps aside.

Not just a convincing win to start this season's European adventure, but a convincing win at traditionally one of the toughest places to go. The Turkish champions, in a hostile atmosphere and against a team who managed to beat Madrid on home soil last season, albeit in being knocked out of the competition on aggregate. Carlo Ancelotti enjoyed his debut in the world's greatest club competition and Madrid chalked up their biggest ever away win in the competition, edging past the 5-1 success they enjoyed at Sturm Graz in the 1998-99 season.

It would be foolish to put your mortgage on Madrid winning this season's Champions League on the back of an impressive opening victory in Istanbul, but the performance, the manner of the victory, and the fact that the best should still be to come, makes success in Madrid's quest for La Decima as good a shout as any year since the 2-1 victory over Bayer Leverkusen in 2002's final at Hampden Park.

Borussia Dortmund, Bayern Munich (twice), Barcelona, Lyon, Liverpool, Roma, Arsenal, Juventus (twice) and Monaco -- these are the teams who have ended Madrid's hopes for a tenth European crown since 2003.

Jose Mourinho, Manuel Pellegrini, Juande Ramos, Bernd Schuster, Fabio Capello, Juan Ramon Lopez Caro, Vanderlei Luxemburgo, Mariano Garcia Remon, Jose Antonio Camacho and Carlos Queiroz -- these are managers who've tried, and failed, to write their name in Madrid's history books as the man who won La Decima.

As ever, Madrid's main objective at the start of the season is the Champions League. Some may say La Liga is first and foremost, but they'd be lying. Especially now, especially after all those years. The nine shiny European Cups take pride of place in the Bernabeu's museum and they're the usual backdrop for pictures of any new signings or new contracts, such as Cristiano Ronaldo's at the weekend.

Some say the competition is an obsession, something Isco this week said the club needs to move away from if it's to get its hands on the coveted prize once more. "It's important not to be obsessed by the Champions League," he said before Tuesday's match. "We're all eager to do it and we're going to give our all. It's important to get a good start and that's what we're going to try to do.

"No one has spoken about obsession in the dressing room. It's a dream to win the Decima. We have the team and the confidence, now what we have to do is work hard to achieve the target. We're going to give everything."

That obsession could well become a reality this season if Madrid play their cards right. Here's why:

- The manager: Carlo Ancelotti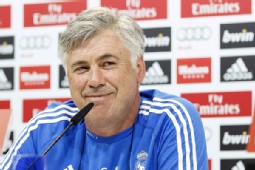 Angel Martinez/Real Madrid/Getty ImagesCould Carlo Ancelotti be the man to lead Madrid to La Decima?
Ancelotti's history in the competition speaks for itself. The Italian twice lifted the trophy with AC Milan as a player, and did the same as a manager, becoming one of a handful of managers to win it twice. Of course, one other is Jose Mourinho, who reached the semifinals in each of his three years in the Spanish capital.

But Ancelotti's demeanour is much different to that of his predecessor, and it should be one that complements Madrid's Champions League obsession. Los Merengues could be playing in the Champions League final or a preseason friendly but the Italian's character will likely remain much the same, something that will benefit the players, and the fans, in the pressure-cooker atmosphere of the latter stages. A pre- and post-match press room circus it will not be.

- A chance to peak at the right time

Although enjoying an unbeaten start to competitive life under Ancelotti, Madrid's squad is still very much a work in progress. New players, new systems and a new manager need adjusting to. Four wins and a draw from their opening five games is not bad going. Watch out La Liga; watch out Europe.

Ancelotti's men have been far from exquisite so far, even in the trouncing of Galatasaray, but that hasn't mattered; there's still plenty enough quality in the squad to get the right results. When, and indeed if, the new-look Madrid clicks they could be on a different level entirely. With players at Ancelotti's disposal, it shouldn't take too long before things start to click firmly into place.

- Frightening strength in depth

Madrid's squad has enough depth, and quality in depth, to field two dangerous teams in this season's competition. A strong, quality backup for each position. Raphael Varane and Marcelo missed the trip to Istanbul but Pepe and Alvaro Arbeloa stepped in suitably. Gonzalo Higuain may have left for Napoli but Alvaro Morata, although inexperienced in the Champions League, will step up to the plate this year.

Madrid also enjoyed their record-breaking success at Galatasaray without two of their regular back four in Varane and Marcelo, who are both recovering from injury. All being well, Xabi Alonso will also return after the group stages at the latest and should be back up to speed in the crucial months while Gareth Bale, without a proper preseason behind him, should improve game by game. That's not accounting for any injuries throughout the season, of course, but Madrid has an embarrassment of riches in its squad.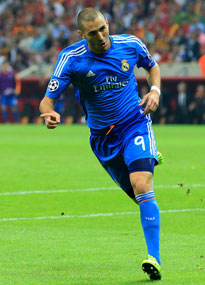 GettyImagesKarim Benzema continued his fine record on the continent with a brace against Galatasaray.
- Los Torpedos and Benzema

La Liga may only be four matches old and Karim Benzema may have found the back of the net, but that hasn't allowed the Frenchman to escape some whistles from the hard-to-please Bernabeu crowd. Switch to European competition and switch Benzema, too, with a brace of goals in Turkey continuing his trait of shining on the continent. The former Lyon man impresses in the Champions League, and his double against Galatasaray means he now has 33 goals in the competition.

Ronaldo went one better and bagged a hat-trick that saw him overtake Ferenc Puskas in the Madrid scoring charts, as well as taking his European tally to 53 goals in 93 matches, just three shy of Ruud van Nistelrooy and six short of Lionel Messi. The pair star in the Champions League and the addition of Bale will make Madrid's three-pronged attack, with the assistance of the superb Isco, one of the most dangerous in the competition.

- An obsession, but a realism

Madrid's failures, relatively, in the years since their last triumph in Scotland have at least helped to dispel some belief among die-hard Madridistas that the side has a divine right to lift the European Cup. Not totally, but for the most part. Year after year La Decima has been the target, and it has been expected. Anything less has been classed as a failure. But in recent seasons Madrid have known their enemies and the qualities they possess.

Los Blancos know they have a good chance this season, from president Florentino Perez, through the squad and right down to the fans, as has been the case in recent seasons. But this season, thanks to last season's dominance of the German duo of winners Bayern Munich and runners-up Borussia Dortmund, Madrid knows the task is as tough as ever. Thrown the usual English Premier League clubs in there, as well as Italian champions Juventus and Rafa Benitez's Napoli, big-spending Paris Saint-Germain, and the cream right at the top is thick. Madrid know it and it should help ease the pressure somewhat later on.

Five or six of Europe's best teams will be able to put forward a case for their chances this season, but Madrid's is right up there with the best of them, and arguably their best for some time.