United's curious FA Cup relationship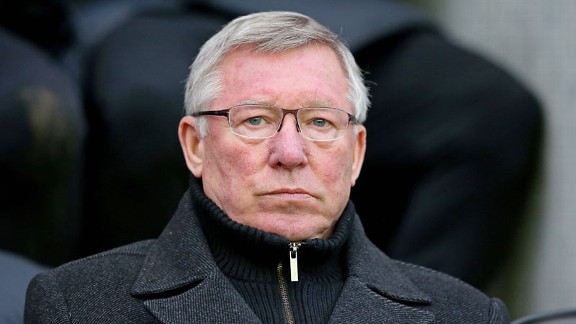 David Rogers/Getty ImagesSir Alex Ferguson claimed the first of his five FA Cup titles in 1990.
FA Cup season is here, which gives Manchester United a breather from the league schedule. How times have changed. It was once the knockout competition which existed not to provide respite but redemption. That's a distant memory now, but there was a time when Manchester United fans were desperate for this silverware, keen as they were to add to the club's proud but ailing tradition. Between 1967 and 1992, Old Trafford had not seen a league championship, and during this period it was the odd FA Cup that reminded supporters of the taste of sustained glory.

- Bennett: Faded FA Cup glimmering again
- Ubha: Four to watch in FA Cup
- Report: United in pole to sign Zaha

For a club with such hunger, the FA Cup is a starter, the league the main course, and it is very rarely that one will dine on the latter before the former. It's harder, after all, to put together a prolonged assault on the game's summit over the course of 38 games than it is to take your chances in a handful of randomly-drawn rounds.

Sir Alex Ferguson was anxious to deny Manchester City their Cup triumph in 2011, losing to them at the semi-final stage, since he knew the psychological strength that his rivals would gain from walking victorious up those Wembley steps. Sure enough, that triumph was the platform for City's successful Premier League campaign the following season.

Ferguson, of course, knew this progression well. He won the FA Cup in 1990 with a 1-0 replay defeat of Crystal Palace after a thrilling 3-3 draw in the first game at Wembley. From there, he went on to build a legend of his own, taking the European Cup Winners Cup in 1991 and then the club's first league championship in 25 years in the 1992-93 season.

It was a shame, then, to see Manchester United's relationship with the FA Cup deteriorates to the point where, in 1999, they were given an exemption from the tournament so that they could pursue the World Club Championship. That attempt failed dismally, and ever since then United have had not enjoyed the best of fortunes with their domestic cup. Their sole success since 1999 has been a win in 2004 when they beat Millwall 3-0 thanks to a spectacular showing from Cristiano Ronaldo.

Several members of the Manchester United squad will therefore have unfinished business with the FA Cup. Rio Ferdinand and Wayne Rooney, among others, will note its absence from their trophy cabinets, all the more incongruous for the fact that they have taken home the UEFA Champions League in more recent years. There are also younger players, such as Shinji Kagawa, Tom Cleverley and David De Gea, who will be looking to acquire their first share of the spoils on offer. This is as good a time as any for Manchester United to renew their affection for a tournament they have maligned in the past.

They may not find such willing matchmakers in West Ham United, their opponents away tomorrow. Appropriately, though, it is this stiffness of challenge that will remind them of the importance of this trophy, which has played such a key part in shaping the Ferguson era.