Pellegrini era evokes old memories of City's past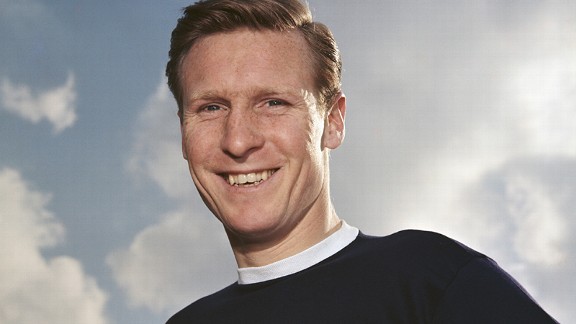 GettyImagesBilly McNeill: Guided Manchester City back to the top flight.
Thirty short years ago, Manchester City were busying themselves with preseason preparations in their usual feverish manner. There was a smart new manager in place with his smart new coaching staff. A shiny new kit had been unveiled. Exotic sounding new players were arriving from far-off locations. The press talked nonstop of sizeable new challenges and exciting new beginnings. In many ways, the 1983-84 season nicely mirrors the situation Manchester City find themselves in today, as the beginning of Manuel Pellegrini's reign at the Etihad brings alluring uncertainties and the feel of the new.

In fact, in July 1983, Manchester City were facing a challenge somewhat greater than the task confronting the squad today. Relegated on the last day of the 1982-83 campaign by the hopeful swing of a Luton reserve player's right boot -- in the most dramatic of season finales -- and without a manager, the club had spent the summer sizing up the more than "100 serious applicants," including the then-manager of Sydney Olympic, Tommy Docherty, and the unemployed, Harry Gregg.

- Mooney:A 'fond' look back

After years of promising the earth and delivering small parcels of dust, chairman Peter Swales opted, on this occasion, for experience. But it would be low cost experience, if such a thing existed in the managers' merry-go-round. Swales embarked on a journey of discovery to see what he could rustle up. It was a journey that took him to all four compass points but finally ended with his scuffed Cuban heels pointing north.

Peter J Swales got lucky.

Amongst the mountain of names the press had attached to the manager's job at Maine Road was Billy McNeill, the manager of Scottish champions Celtic. Most thought the possibility of wooing McNeill unrealistic. Why would the manager of Celtic want to move to second-division City? But then a strange thing happened. Perhaps by coincidence, McNeill asked Celtic for a pay rise to bring his salary closer to the likes of John Grieg at Rangers and Alex Ferguson at Aberdeen. He was, after all, the manager of the Scottish champions and being paid less than the manager of Motherwell. Celtic refused. The Glasgow giants have always held their purse strings tight to the hem of their kilts and, on this occasion, the wind had got underneath them at just the wrong moment.

McNeill was wooed to Maine Road by Swales's grand plan. Nowadays this would be called a project, and it would involve considerably more money. Whether Swales mentioned had the new barrel roofing for the Main Stand is unclear, but Billy McNeill decided to take the low road to Manchester. Swales, in his infinite wisdom, decided that Ferguson, a man building an empire in a hurry at Pittodrie, was not required.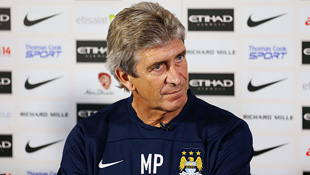 Dave Thompson/AFP/Getty ImagesPellegrini has also brought his own staff.
McNeill wasted no time at all in mapping out the players he wanted. Pellegrini has done the same thing this preseason. He eyes the Iscos and Alvaro Negredos of this world as safe, well-known territory. These are players that he has seen in the flesh many times. He has been able to study them and knows what his new club will be getting from a purchase of this nature. So it was with McNeill, who returned to his Scottish roots for many of his early signings. In came ex-Rangers striker Derek Parlane, offloaded by struggling Leeds; in came ex-Morton schemer and Tottenham reject Neil McNab from Brighton; another Morton prodigy, Jim Tolmie, arrived for pennies from the Belgian club Lokeren, and the side began to take on a distinctly tartan, distinctly cost-cutter look.

Seldom in their history had City relied on the conveyor belt of talent at Morton to secure success.

The squad's preseason would prove to be the first evidence of McNeill's eye for a bargain and Swales's eye for an opportunity. The programme was packed, taking City through the football hotbeds of West Germany, Netherlands and Blackpool, long before the multimillion dollar Premier League tours of the Far East and the United Sates became de rigueur. There would be no cameras to record the tour, no squealing fan clubs at the airport, but McNeill's hastily arranged, cheapskate eleven were about to hit a veritable goals trail on their way across the old continent.

As the 17-man squad gathered at Ringway to head out across Europe, they were bolstered by McNeill's assistant, Jimmy Frizzell, the wise old head of Oldham Athletic. And no Spanish fitness trainers could be seen for miles around, just good, solid Scottish know-how.

Although the tour avoided the big names of European football, the amateur and nonleague opponents that City faced were treated to an avalanche of goals, not dissimilar to the five-goal cloudburst in Munich against Milan last week.

What was laid down in those precious days of team building was the self confidence to attack the new season with a vigour saw them finish fourth and earned them a promotion a year later. Expectations for the team have been raised in recent years, but for Pellegrini and his new recruits, the mantra remains eerily the same: win, score plenty of goals and build confidence towards the exciting new dawn on August 19, 2013.