Scouting Juve's next challengers - Verona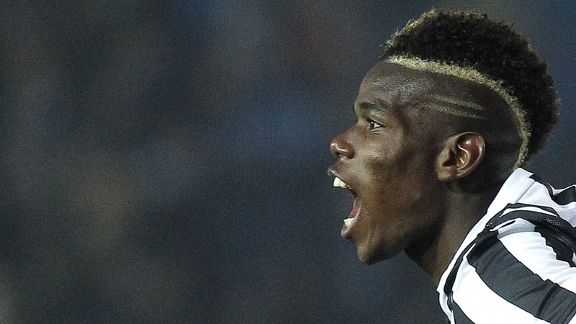 GettyImagesPaul Pogba wants to reach the top with Juventus.
As Juventus turn themselves into a team that is practically impossible to overcome, the next challenge pits the Old Lady against Hellas Verona -- the only newly promoted side to have kept their coach and put together and exciting run of results thus far this season. They have suffered in recent times, but returned to winning ways against Sassuolo last week under the tutelage of their beloved coach, Andrea Mandorlini.

Giovanni Trapattoni described Mandorlini the player as a man capable of doing anything. Blessed with tactical understanding and technical skill, he could adapt himself to any situation and was renowned for his hard-work and willingness to put the team ahead of everything. It is this, Trapattoni argues, that has allowed him to be such a successful coach.

Instilling discipline, Mandorlini's real talent lies in his ability to communicate exactly what it is he wants from his players. His strategy is clear, his understanding of the game impressive, he gives his men clear instructions and how and when to inflict danger and take advantage of the opponents' weaknesses.

Usually deployed in a 4-3-3 formation, Verona's greatest strength lies in their ability to transition with ease. Boasting pace, tactical intelligence and the spirit of sacrifice, they do not allow themselves to play a cautious game, often throwing bodies forward when the side is in possession. It only takes one inaccurate pass for a Gialloblu player to pounce, grab possession and immediately launch his side forward, looking for the head of Luca Toni or a timely run from midfield.

Giorgio Chiellini has already warned of the dangers in facing this determined and well balanced side. Juventus may have won against them with relative ease in Turin but in their home stadium, Verona are an entirely different package to contend with. They may have struggled to collect victories in their away matches on account of their leaky defence but at home, in the Stadio Marc'Antonio Bentegodi, the Gialloblu have only lost three games all season.

The defence is a problem and only four teams have conceded more than Verona in Serie A this season. Conceding the most shots on goal, their biggest weakness lies in their inability to safely guard the wings. Teams like Napoli managed a 3-0 victory by pushing their full-backs forward, allowing the overlap and stretching their opponent. Verona's wide men are simply better at going forward than in defence.

In the beginning of matches, Mandorlini's men always excel in closing down space, covering the field and using their strength to halt the opponent from playing their own game, as we saw against Milan. However, discipline has proved to be a problem as they do allow themselves to drop concentration levels allowing opponents such as Napoli, the opportunity to counter-attack with ease.

As for Juventus, they will be deployed in their usual formation, but may well have to survive without the talent of Andrea Barzagli. Arguably Juve's best defender, Barzagli's ability to play a composed and safe game will be missed and without him, the team will suffer, as we saw in the last match against Inter when the centre-back had to be taken off in the second half.

Martin Caceres will most probably take his place at the back whilst it remains to be seen who, between Claudio Marchisio and Paul Pogba, Conte will opt for in midfield. Based on the strength of the opposition, this is a game suited to the skills of the latter as the Frenchman's ability to hold off players and get forward by imposing his strength will make the difference in Verona.

This may also be the match in which we see a certain Pablo Osvaldo make an appearance. Likely to come off the bench at some point, the player desperate to stay with the Turin giants past this season is eager to play a role in Juve's victories and has trained exceptionally hard in order to integrate himself within Conte's patterns of play with ease.

In the last 14 matches between the two sides, Juventus have only lost once -- in April 2000. Mandorlini has managed to change the mentality of his players and has even sprung a few surprises in the league, but it remains to be seen whether he can manage to hold off the threat of the Italian Champions.