Gameweek 16 An extra game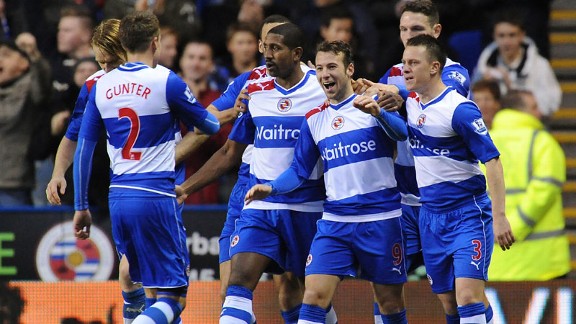 PA PhotosAdam Le Fondre has been a bright spark for Reading this season

Fantasy managers have an extra game for two Premier League teams in Gameweek16. Sunderland and Reading play each other on Tuesday December 11 to make up a match that was postponed in August because of a waterlogged pitch. There will be ten other matches for the week beginning Saturday December 8, including regularly scheduled matches for Sunderland and Reading.

Here are things to consider if you are considering making transfers to get two bites out of the fantasy week pie:

Gameweek1 was a double week for Chelsea and Reading to accommodate the Blues participating in the UEFA Super Cup on August 31. Fantasy managers who had Lampard and Ivanovic got off to a great start, especially if either one of them was the designated fantasy captain.

One major difference between Chelsea, Sunderland and Reading is that the Black Cats and Royals do not have the big fantasy point producers of the likes of Mata, Ivanovic, Hazard, Cech, etc. And if you make a switch for one week and then restore your lineup for Gameweek17, you must use two transfers per player.

It is important to also look at what teams Sunderland and Reading will be playing for their regularly scheduled matches on December 8. Sunderland will host Chelsea, not exactly a team the Black Cats would be expected to dominate, even with the Blues in turmoil. On the other hand, Reading will travel to Southampton, a team that has surrendered 32 goals in 15 games and one that Reading must overcome to escape relegation. Improving the chances of getting points from Reading players are the three goals the Royals scored against Manchester United at the weekend and the five goals they scored against Arsenal in the Capital One Cup match on October 30.

One final decision involves your captain for the week. If you are gambling on using transfers for extra points, you might as well put the armband on a player who will wear it twice in the week.

As we get closer to the final weeks of Segment 1 and its 21 games (Segment 2 has 17 matches), it is vital to keep your transfer ammo dry. Sir John will try to have at least five transfers in hand for the final two weeks of Segment 1. Right now I have eight transfers and 2.4 million in unused budget.

With all of that understood, for those who want to take a chance or two and add a player from Sunderland and/or Reading, here are a few slim pickings of players that have registered semi-notable numbers:

Sunderland

Simon Mignolet: GK, 4 clean sheets, 60 points, 6.4 salary, ranked 7th

Steven Fletcher: Forward, 6 goals, 1 assist, 62 points, 7.6 salary, ranked 10th

Note: Fletcher left the match against Norwich City with an ankle injury and is doubtful to play this week.

Stephane Sessegnon: Forward, 2 goals, zero assists, 48 points, 7.2 salary, ranked 22nd

Craig Gardner: Midfielder, 2 goals, 2 assists, 53 points, 6.5 salary, ranked 29th

Adam Johnson: Midfielder, 1 goal, 2 assists, 50 points, 6.9 salary, ranked 36th

Sebastian Larsson: Midfielder, 0 goals, 1 assist, 48 points, 6.6 salary, ranked 40th

Reading

Adam LeFondre: Forward, 4 goals, 1 assist, 44 points, 4.8 salary, ranked 25th

Pavel Pogrebrnyak: Forward, 2 goals, zero assists, 34 points, 5.5 salary, ranked 34th

Jobi McAnuf: Midfielder, 6.3 salary, zero goals, 4 assists, 55 points, 6.3 salary, ranked 23rd

What will I do? With a six-point lead in my 29-team league and standing third with the ESPN Experts' league, I will not be adding any Sunderland or Reading players for their two-game week.