Gameweek 10: Fantasy Preview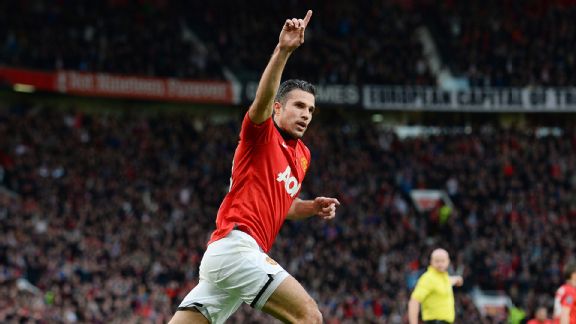 ANDREW YATES/AFP/Getty Images) Robin van Persie will be out to fill the net at Craven Cottage as Manchester United looks to climb in the table.
Roster rotation is the weekend's big unknown. Eleven teams played in midweek Capital One Cup matches and there will be Champions League play November 5-6 and Europa League competition on the 7th.

There is one early game on Saturday to check announced lineups.

Best picks for fantasy captain: Robin van Persie, Yaya Toure, Eden Hazard, and Sergio Aguero.

Saturday, November 2

(Early game) Newcastle (3-2-4) vs. Chelsea (6-2-1)
The Magpies lost to relegation-bound Sunderland.
Chelsea come off an emotional gift home result. With a goal and an assist, Fernando Torres still only has 16 fantasy points. Also getting his first league goal and a start was Andres Schurrle. Forgotten Juan Mata and Cesar Azpilicueta had goals in the midweek clean sheet Capital One Cup result over Arsenal.

Fulham (3-1-5) vs. Manchester United (4-2-3)
Fulham offer little fantasy value. Dimitar Berbatov's lame season continues with just one goal scored. Hugo Rodallega had a brace in midweek and Giorgos Karagounis also scored.
Manchester United have leaked 12 goals in nine games and will welcome back Nemanja Vidic and Rio Ferdinand. Adan Januzaj sparked a come-from-behind Premier League win last time out, while Robin van Persie and Wayne Rooney are in goal-scoring form. In midweek Javier Hernandez scored a brace while defenders Phil Jones and Fabio also had goals.

Hull (3-2-4) vs. Sunderland (1-1-7)
Hull lost a tough one against Spurs in Premier League play and then Tottenham beat the Tigers in a Capital One Cup shoot out. Paul McShane had the Tigers' midweek goal.
The Black Cats were buoyed with their first win of the season. Sunderland have let in 21 Premier League goals to Hull's 10.

Manchester City (5-1-3) vs. Norwich (2-2-5)
Goalkeeper Joe Hart did not play in midweek and has now been dropped. The Manchester City defense is beyond shaky. Sergio Aguero has four goals and an assist in the last three games he has played. City have scored 21 goals, tops in the league. Alvaro Negredo and Edin Dzeko got the two goals in the midweek victory over Newcastle.

Stoke (2-2-5) vs. Southampton (5-3-1)
Stoke's strong defense will be without defender Robert Huth. Although Stoke scored four goals in midweek cup play, the Potters have scored only six Premier League goals, while Southampton have conceded just three. Defenders Dejan Lovren and Jose Fonte are one-two in defender fantasy points and Artur Boruc leads goalkeepers.

WBA (2-4-3) vs. Crystal Palace (1-0-8)
The Baggies got bad news when Morgan Amalfitano went down with a knee injury. Crystal Palace is bottom of the table and can practice pulling the relegation parachute rip cord.

West Ham (2-3-4) vs. Aston Villa (3-1-5)
The Hammers with eight goals scored and eight allowed feature a strong defense but get little offense and now Ricardo Vaz Te is out injured. In midweek, penalty goals came from Matthew Taylor and Jack Collison.
Aston Villa hopes to have Christian Benteke in better form than he has shown the past two games.

Arsenal (7-1-1) vs. Liverpool (6-2-1)
This is the most attractive weekend game. Arsenal are on a tear, having scored 20 goals while conceding nine. Olivier Giroud has five goals and four assists. Aaron Ramsey has the most fantasy points in the league.
Liverpool have given up eight goals and scored 17. Luis Suarez with six goals and one assist in four games and Daniel Sturridge with eight goals form a lethal combination. Philippe Coutinho will return.
It is hard to say if this will be a low or high-scoring game, so it is a fantasy mystery.

Sunday, November 3

Everton (5-3-1) vs. Tottenham (6-1-2)
This is a tantalizing matchup featuring Romelu Lukaku who has five goals and an assist in his last five games.
Tottenham has conceded just five goals in nine games, but they have only scored nine, two of them in the last two games by Roberto Soldado. In midweek, Gylfi Sigurdsson and little-used Harry Kane had goals.

Cardiff (2-3-4) vs. Swansea (3-2-4)
Cardiff have few fantasy options while Swansea's Michu is a major disappointment after leading all fantasy players last season. He only has two goals and one assist.