Harry Redknapp and the poisoned chalice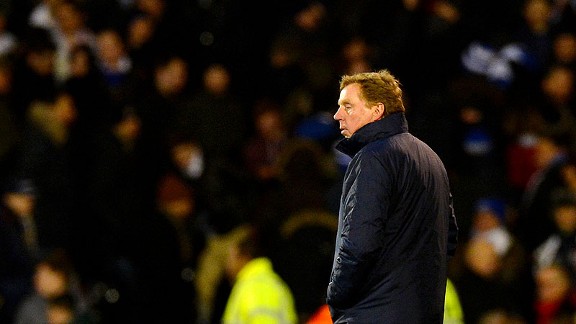 Ben Stansall/AFP/Getty ImagesHarry Redknapp was brought in to rescue Qeens Park Rangers, but he can't be held responsible for the club's shortsightedness.
I don't know about you, but I get the sneaking suspicion that Harry Redknapp is trying to disassociate himself from his doomed Queens Park Rangers. It's the little "tells," the subtle stuff, you know? Like the way he publicly ripped his players to pieces in Saturday's postmatch news conference and the way he suddenly started to describe his team as "them" rather than "us." It seems that Redknapp is sending a message and that message is, "This is not my team. This is not my fault."

If that's the case, he's probably right. While he has had two-thirds of a season to try to stop this ship from sinking, this isn't his team and he can't be held responsible for the reckless and short-sighted manner in which it was assembled. QPR have made a habit of buying players for the wrong reasons at the wrong prices and paying them the wrong wages. Redknapp is a good manager, but you could have put Bill Shankly in charge of this mob and he'd have thrown his arms up in despair, growled something profound about socialism and locked himself in his office.

Do you remember when Christopher Samba was at Blackburn and everyone was so impressed that such an effective defender could have been signed for just 400,000 pounds? He's not as impressive for 12.5 million pounds, is he?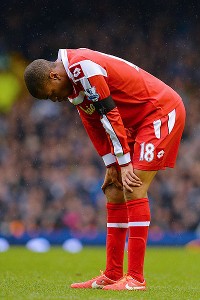 Andrew Yates/AFP/Getty ImagesQPR's reeling players have seemed content to just ride out the season.
You have to wonder about some of these players. While Redknapp himself questioned whether or not they are "talented," the problems seem a little deeper than that. With very few exceptions, they look short of "give-a-damn" juice. They look like men content to see out the season and then move on to pastures new before anyone starts asking serious questions.

It's clear to see why QPR are going down. In the boardroom, the dugout and the dressing room, change has been all too frequent for stability to develop. Since returning to the Premier League less than two years ago, QPR have had two owners, three managers and have signed 31 new players. Worse still, those new players have been signed on extremely generous contracts, destroying the team spirit that had been built under Neil Warnock and burdening the club with a wage bill that is utterly unsustainable outside of the Premier League.

The childlike enthusiasm of owner Tony Fernandes has been matched only by his childlike naiveté when it came to recruitment. Why were two international goalkeepers signed in the same transfer window, both on enormous salaries? Why did Fernandes describe Ji-Sung Park as a signing that would "wake people up" when the South Korean midfielder had spent his final season at Manchester United playing like a man who needed sleep? Why did Stephane Mbia think he was joining Rangers in Glasgow? These are just a handful of the questions to which QPR's supporters will demand answers.

The decision to appoint Redknapp was sound. Though his reputation for miraculous recoveries doesn't quite tally with his CV (just ask Southampton fans about that), there are few managers more capable of building team spirit at short notice, or making the intuitive tweaks during a game that can turn a single point to three, or none to one. We've seen this at West Ham, Portsmouth and Tottenham. No, he does not micromanage, he has no dossiers and, as Rafael van der Vaart once reported, his clipboard is always blank. But he was still the best choice to lead a Mission Impossible. It's just a shame that, outside of Hollywood at least, Missions Impossible don't have a very high success rate.

But the question now is where this failure will leave Redknapp. This will be a smear on his reputation, enough surely to preclude him from a return to one of England's big teams, but it won't be enough to end his career. He has failed, but few could ever have succeeded. At 66, he is unlikely to be chosen to front anyone's big-money "project," but he still has five years on Sir Alex Ferguson and this is unlikely to be his last posting, especially given the support he has in the British media.

But even at his age, he may learn something new from all of this. There are some jobs you should stay well away from, no matter how much money they want to pay you. QPR was one of those jobs, and from the noises Redknapp was making on Saturday, he has only just realised it.