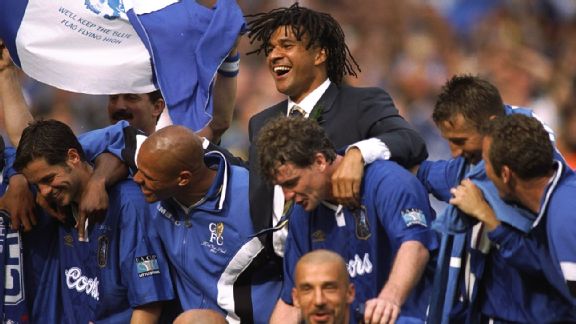 AllsportPlayer-manager Ruud Gullit joins in the celebration after his team's 2-0 victory in the 1997 FA Cup final against Middlesbrough at Wembley Stadium.
With the recent news that David Moyes would be replaced in the interim by current player Ryan Giggs, it seemed a good time to look back through the years at some of the most notable player-managers in football history. Here's the latest Top Tenner looking at the men who could set the lineup and jump right in it on the same day too.

10. Herbert Chapman
His reputation is obviously built on his brilliant spells with Huddersfield and Arsenal (winning two league titles at both and setting the foundations for another one at each club), but Herbert Chapman's managerial genius had taken root while he was still a player. Continue Reading...