Pep Guardiola 'will improve any team in England' - Robert Lewandowski
Robert Lewandowski has backed Pep Guardiola to be a raging success in England when he moves to the Premier League next season.
Guardiola announced in December that he will leave Lewandowski's Bayern Munich in the summer with the intent to coach in England's top flight. Manchester City, Man United and Chelsea have all been linked with the former Barcelona boss.
The Polish international, who has blossomed under Guardiola's guidance at the Allianz Arena, believes that his mentor has already picked the club he will manage and know what aspects of play they will need to improve.
"I know Pep can improve a team in England," Lewandowski told the Mail. "I think he knows where he's going and he knows what he needs to do with the team he's going to, so that they play much better.
"He will focus on technique and perhaps more possession than is the norm in England. But Pep knows the Premier League is different from the Spanish league or the Bundesliga but I'm sure he can do something new in terms of tactics and technique."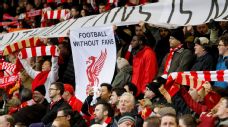 Lewandowski admitted that Guardiola's decision shocked him at first, but expects to send the Bayern manager out on the right note.
"The first time I heard Pep's decision I thought it was a shame," said Lewandowski. "But after that, I knew I'd to come here to train and play and I'm sure we'll carry on in the same direction with Pep right to the end of the season.
"It's important for me to have a good second half of the season. And if we do win something then we will celebrate with Pep."
Lewandowski also said that he was enjoying seeing his former mentor Jurgen Klopp -- the two worked together at Borussia Dortmund -- spinning his magic with Liverpool in the Premier League.
The German tactician guided the Reds to a "very emotional" late win against Norwich earlier this month, breaking his glasses celebrating Adam Lallana's 95th-minute strike in an extraordinary 5-4 victory at Carrow Road.
"Once at Dortmund there was exactly the same sort of incident with his glasses," he said. "You could see when that final goal went in how emotional he is. I've noticed how much the Liverpool players love to work with him. I've seen one or two games and the reaction shows they are all united.
"He always stood up for his team and he's a bit like a father for the players. Also, for the Liverpool fans, when they see they've got a coach who gives his all they'll back him. Klopp is a very good coach. He suits English football."
Things between Lewandowski and Klopp were not always completely amicable though. The relationship was rocky to begin with as Klopp frequently played the attacker -- in his view -- out of position.
"I was annoyed," Lewandowski said. "I was annoyed having to play as a No. 10 instead of playing up front as the No 9. I played the whole season as No 10.
"The following season I thought about why I was in that position, then I realised my game had improved. I learned a lot and, when I played up top again, I realised playing as a No. 10 had made me a better player.
"I was annoyed with him at the start but, after a year, I realised why, as I had become a different type of player. Before that I'd been a typical centre-forward but that changed with the quality of the team as well.
"I had to learn a lot in the first six months and show what I could but, after that, I continued to learn from him. I knew going to Dortmund was good for my career. The four years with Klopp were ideal. I was very happy."