Manuel Neuer behind FIFA decision to hand 2022 World Cup to Qatar
Germany and Bayern Munich goalkeeper Manuel Neuer has said that he trusts FIFA to have chosen the right place in Qatar for the 2022 World Cup.
Bayern are currently in the Gulf state preparing for the second half of the Bundesliga season, having opted for Qatar as a training base for a fifth consecutive year.
The German champions have cited the ideal pitches and perfect conditions as the main reasoning behind their trips to the 2022 World Cup hosts.
"Of course, we also read that certain things happen there which we all don't like here in Germany, " Bayern CEO Karl-Heinz Rummenigge said in January, referring to the controversy surrounding FIFA's decision to hand Qatar the 2022 World Cup. "But that's a task for politics and not for sport and not for football."
Speaking to reporters in Qatar on Wednesday, Neuer remained diplomatic when asked about the controversial vote for the Gulf state to host the 2022 World Cup.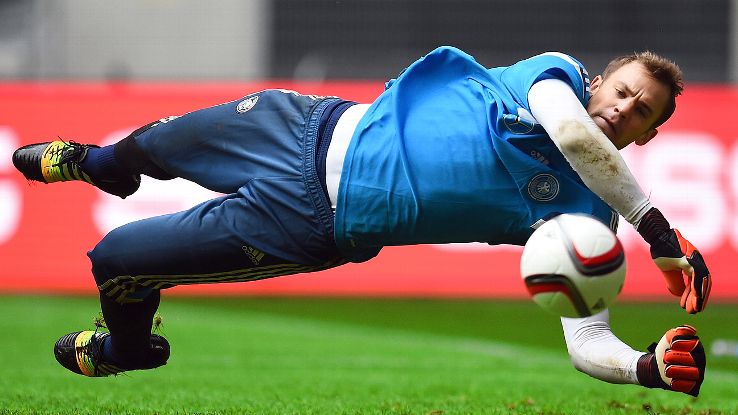 "FIFA have always chosen places where great World Cups took place," he said in quotes reported by kicker, and added that prior to the two most recent World Cups -- in South Africa and Brazil -- there had also been questions raised about the hosts.
Also speaking to the media was Neuer's teammate Arjen Robben, who praised Qatar's outstanding pitches, and said that "the conditions right now are ideal."
However, referring to calls to move the 2022 World Cup to the winter, he added: "It is too warm here in the summer to play football."
The Netherlands international refused to make any more comments on the 2022 World Cup.
"I have also formed an opinion, but I'll keep it to myself," he said. "There are cameras here and that's dangerous."