Bayern's Gomez linked with Fiorentina
Mario Gomez seems set for a move from Bayern Munich after being left out of the squad for the first friendly matches under new coach Pep Guardiola.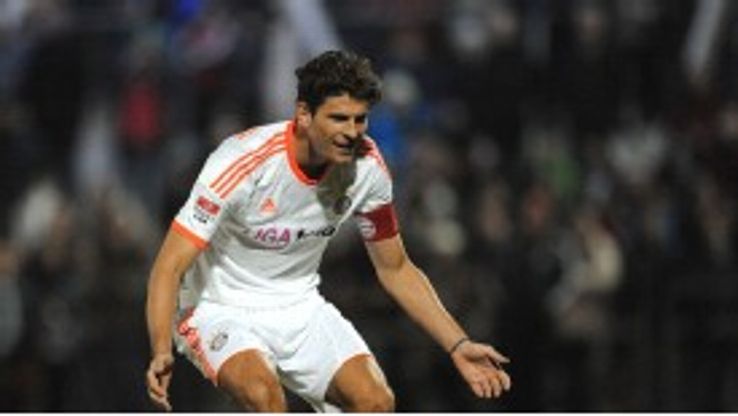 Germany international Gomez, 27, has already spoken of his desire to leave the Treble-winners so he can play in "100% of games" at another club, and has been linked with Fiorentina.
Bayern sporting director Matthias Sammer told Bild: "Gomez has spoken to Guardiola, and Pep has decided that Mario won't play. Everything else has not been decided yet."
Bild claimed Gomez had been fit to play in the friendlies but had not done so because he did not want to risk the possibility of an injury that could threaten a move.
Fiorentina are interested in Gomez, and reports suggest they would need to make an offer of around €15 million to sign him.
Kicker has reported that Bayern are in negotiations with the Serie A club and Gomez has already agreed terms. "I hope we can make the next step in the upcoming days" his agent, Uli Ferber, said. "Mario prefers a move to Italy."
Bayern won 15-1 against a team of supporters club members and 9-1 against 7th division outfit TSV Regen in Guardiola's first two games.
The matches provided a first insight into the tactical direction Guardiola wants to take, and he played Franck Ribery in the Messi role. Afterwards, the Frenchman told Bild: "That was fun. Guardiola has a lot of ideas, a new system, a new philosophy."