Premier League stadiums could be full of 'tourists' due to ticket prices - FSF
Malcolm Clarke, the chairman of the Football Supporters' Federation, has warned that Premier League stadiums could be full of "foreign tourists with half and half scarves taking selfies" if nothing is done about ticket pricing.
Liverpool caused outrage last week in announcing a new pricing structure which included a £77 ticket, leading to fans leaving early against Sunderland, while fans' groups of multiple Premier League teams are to meet to discuss a possible mass walkout in protest.
Clarke told the BBC that a majority of Premier League clubs voted in favour of capping away ticket prices at £30 during a secret ballot held last week, and while a majority of clubs were in support of the proposal it failed to garner the support of the required 14 clubs.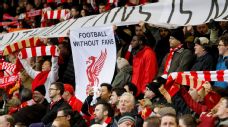 Clarke also fears that younger fans are being priced out of football, and that clubs are going to "lose the atmosphere and link to the local community."
Premier League clubs will discuss away ticket pricing again in March, according to Clarke. Premier League director of communications Dan Johnson told BBC Radio 5 live: "We're working on it, clubs are working on it and there will be something meaningful and substantial in place for the start of next season."
Newcastle have frozen their prices, while the BBC also reported that Arsenal, Crystal Palace, Manchester United, Norwich and Swansea have done the same and West Ham will have a lower pricing structure for their move to the Olympic Stadium.
Of the other clubs to respond Chelsea, Spurs, Manchester City, Leicester, Bournemouth, West Brom, Sunderland and Watford are yet to publish next season's ticket prices.