Tottenham can win the title if they remain injury-free - Alex Neil
Norwich boss Alex Neil believes Tuesday's opponents Tottenham can win this season's Premier League title if they avoid injuries.
Spurs head to Carrow Road in fourth place, five points behind league leaders Leicester City, who face Liverpool, Manchester City and Arsenal in their next three matches.
Mauricio Pochettino is full of confidence in his young, "hungry" squad but the Spurs coach has just one recognised centre-forward in Harry Kane and a shortage of centre-backs, after Jan Vertonghen was ruled out for two months with a knee injury.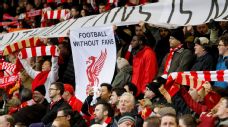 Neil is in no doubt that Spurs are contenders for a maiden Premier League crown but says the North London outfit must avoid more injuries.
"I don't see any reason, looking at the way the season has gone so far, why you wouldn't see Spurs as championship contenders," the Scot told The Mirror.
"They certainly have a squad that is good enough to win it and they are easily one of the best teams we have played this season.
"They pretty much have international players in every position and if they can avoid injuries, I think they are certainly genuine contenders."
Spurs comfortably beat Norwich 3-0 at White Hart Lane on Boxing Day, thanks to a Kane brace and a late strike from Tom Carroll, and Neil added: "We didn't get beat at Spurs that day because we played poorly.
"We actually played pretty well on the day but we were just beaten by a much better team. So we know it's going to be a very tough game for us.
"Spurs have a very consistent line up and they are always a very physical team. They are also very athletic -- they are big, strong and quick."