Steven Gerrard says Jurgen Klopp needs time at Liverpool
LA Galaxy midfielder and Liverpool legend Steven Gerrard said it was important to give manager Jurgen Klopp time at Anfield.
When the German took over in October he told owners Fenway Sports Group he believed the squad was good enough for him to work with immediately with no major changes.
But Gerrard, who made the jump to Major League Soccer this past summer, said he thinks it is too soon to expect Klopp to have the team exactly where he wants them.
"I think it's a bit early," Gerrard said during MLS media day. "I think we need to give Klopp a couple of transfer windows and more time and maybe a full preseason with the team to get used to each other and get his stamp on the way he wants to play and his tactics."
The former captain, who scored 186 goals in 708 games for the club, said he thinks Klopp will have success at Merseyside.
"I think it's patience at Liverpool, but I'm very confident that Jurgen Klopp can improve things and bring success to the club because he's a fantastic manager."
Gerrard said he had no doubt that Liverpool can compete with the financial powerhouses like Chelsea or Manchester City.
"Well, I think Liverpool have to prove that they're part of that conversation," the 35-year-old said. "It's a results business. They need to prove that they belong in the top four by playing well and finding consistency.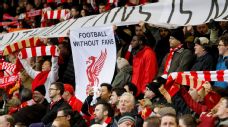 "Liverpool, it's very difficult for them to compete with Manchester City and Chelsea, but that's the same for 90 percent of the clubs around the world because some people and owners are a lot richer than others.
"That's just the way of life. I don't think it has a huge effect because Liverpool have got fantastic players, a good team, a good manager.
"There's no excuses. You've got to go on and compete with the best. That's just the way it is at Liverpool. The expectations are high."
Gerrard, who once described his relationship with Rafa Benitez as "emotionless and distant," said Benitez's early departure from Real Madrid was not unexpected.
Gerrard, who played for Liverpool between 1998 and 2015, won the Champions League and FA Cup for his boyhood club under Benitez's guidance.
"I'm not surprised, [from] what I've seen and heard from the players," Gerrard said. "Rafa's a fantastic coach, so I'm surprised that Madrid let him go so early. I'm a big fan of Rafa's tactically, and what he does as a coach.
"I thought they would have at least given him the season. But I'm not surprised because Real Madrid change their coaches so often anyway.
"Historically, they change the managers more than most clubs," he said. "That was no surprise. But I'm sure Rafa will get another big job. He's got a fantastic CV, wherever he goes he usually brings success. I'm sure a lot of clubs have got their eye on Rafa."
Gerrard said he could see Benitez managing at another big club soon.
"Well he's managed big clubs before and been successful," Gerrard said. "He's managed Valencia, Liverpool, Chelsea and brought them trophies. I think he is suited to big jobs.
"Is he the perfect manager for big name players? I don't know. I don't want to create any headlines on that one. I've got my own opinion that people have already heard so I don't need to repeat that."